In the information age, there has been an increased focus on the customer journey as a whole, instead of its individual moving parts. No longer is it about selling cars, and selling service, and selling parts. Now it is about building relationships and meeting ALL of the customer's needs at every stage of the vehicle-ownership journey, from online to the showroom.
With that in mind, it is no secret that increasing profits across all departments requires a holistic approach. Here are some ideas to increase profits across the board.
Merge the Worlds of Online and Offline Selling
In today's world, 59% of car buyers start their research online. That means that most buyers are getting a lot of information from the internet before setting foot in a dealership. It is harder to sell to these customers using outdated sales tactics.
Part of getting current with the times involves providing more tools and information online. Digital showrooms, how-to tutorials, F&I menus and more can be very valuable to converting the sale before your customer arrives at the dealership. 
Educate Buyers Through Your Website
Research by Cox Automotive shows that 63% of consumers who conduct their research online are more likely to buy F&I products at the time of purchase. Similar statistics probably hold true for service. The more information you can provide online, the more likely a buyer is to complete their purchase at your dealership and buy additional products and services from you.
Interestingly, if you tell the same buyer about your products in person, they are less likely to believe you than if they read in on your website. Having it in writing on your website adds credibility. It makes the buyer think it was their idea, because they did the research (on your website). 
Related: Building A Vibrant Service Department
Remove the Parts Gatekeeper
U.S. online sales of new auto parts and accessories will grow about 16% and reach $12.3 billion this year, according to an analysis conducted by Hedges & Co., an automotive digital marketing agency. Almost all of the major auto parts sellers have a strong e-commerce presence.
Most of the manufacturers have the ability to sell parts online, but many individual dealerships are still forcing customers to visit the parts counter to buy parts. In the age of Amazon and 1-Day free shipping, visiting a parts department seems like a big task. Like having to go through a gatekeeper to get what you want.
The answer is to sell your parts online (as well as in store). Selling parts online will require an investment in web development. You will need a dedicated e-commerce website (or e-commerce extension to your existing site).  You will also need sophisticated inventory integration with the website, and you will need a dedicated fulfillment team and to process and ship orders.  
Segment and Localize Your Service Marketing
For franchise dealers, service marketing is most likely dictated by manufacturers. This strategy benefits the factory because it ensures brand consistency nationwide. This doesn't do a lot to build brand loyalty for individual dealers, however,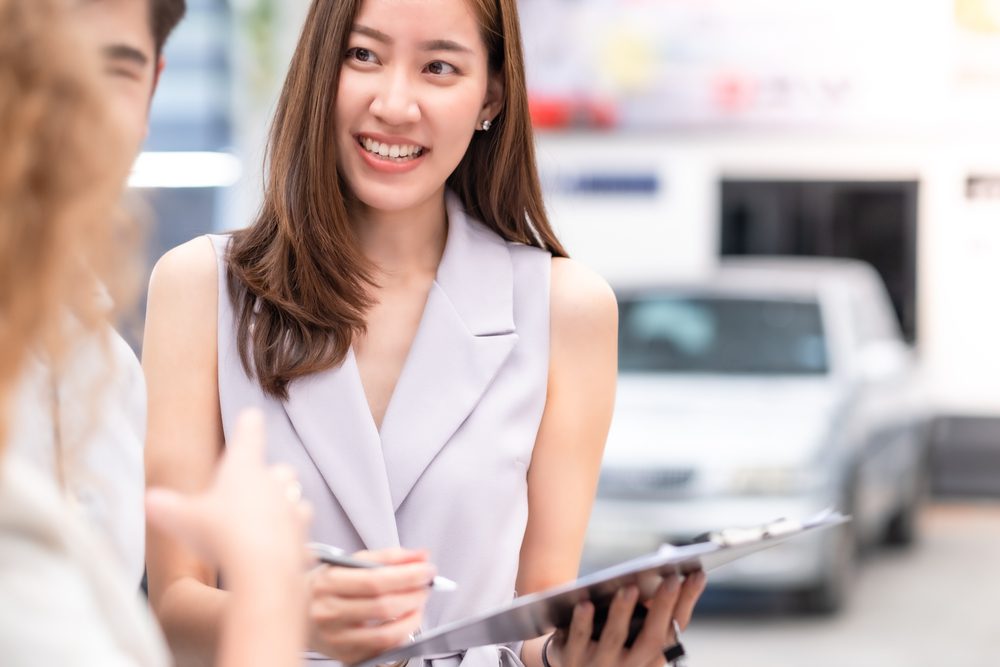 You need to build your own supplemental strategy to better target local customers and meet their unique needs.
Not only is it important to recognize unique local needs, but it is also important to recognize the unique needs of the different stages of ownership. You should be marketing differently to a customer who recently purchased a new car than you would to a customer who owns a vehicle that is out of warranty.
Similarly you would market differently to owners who are extremely value conscious. This type of customer would typically avoid the dealership service environment altogether, unless they are specifically targeted with offers that appeal to their value-mindedness. 
Related: 3 Simple Ways to Help Retain Your Millennial F&I Managers
Embrace Mobile Marketing
Along the same lines, it is important to market to customers where they are at. ROI from TV, radio and newspaper advertising are not what they used to be. Cost-Per-Click on search engine marketing is also higher than ever before.
Social media and other forms of mobile marketing, however, are still very effective. Marketing with these tools has the ability to be very precise in terms of physical location, and location in the buying cycle.
It has been proven to be highly effect to push promotions to customers when they are near your dealership, or when they have taken actions that indicate they are looking to buy, or are in need of service. The information age has allowed us to meet buyers where they are, instead of pulling them along to where we wish they were. 
---
Did you enjoy this article from Ken Strong? Read other articles from him here.
Car Biz Today, the official resource of the retail automotive industry.
Be sure to follow us on Facebook and Twitter to stay up to date or catch-up on all of our podcasts on demand.
While you're here, don't forget to subscribe to our email newsletter for all the latest auto industry news from CBT News.