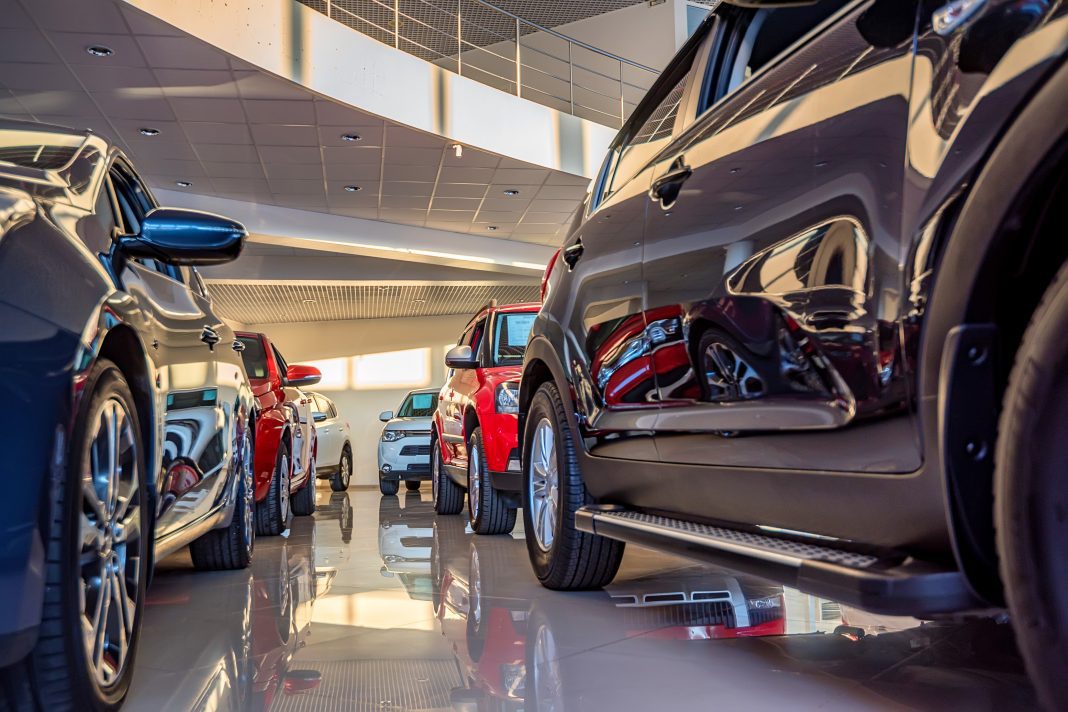 As always, this year has been an interesting one as the auto industry has continued to struggle with shortages and delays, but there have also been major announcements from automakers regarding electric vehicles (EVs) and the introduction of important rules and bills that aim to improve infrastructure throughout the U.S. Read on for some of the most important auto topics that made news in 2021.
Infrastructure Plans
U.S. Congress spent much of 2021 trying to work out an infrastructure bill to improve energy efficiency and repair crumbled roads throughout the country. In November, the House of Representatives voted to pass a $550 billion plan, but a separate $2 trillion "Build Back Better" legislation has been stalled in Congress and may not pass after Senator Joe Manchin announced he could not support it as it was initially written. The future of the legislation is currently a mystery, as it likely will not pass without Manchin's vote, but Manchin said he would be asking for another vote in January after he holds discussions with other members of Congress.
New FTC Rules
In 2021 regulatory news, the Federal Trade Commission announced it would be enacting an updated version of the "Safeguards Rule," which aims to strengthen protection for consumers' financial data. The rule was first enacted in 2001, but regulators said they need to be updated and strengthened due to the heightened risk of data breaches and the use of much more advanced technologies. As part of the update, dealers would be required to designate one person to oversee security operations and report them to a board of directors. Dealership employees are also required to be able to detail exactly what information they are obtaining from consumers and what is being done with it, including how it is eventually disposed of.
Parts Shortages
For the second year in a row, supply chain issues have continued to plague the auto industry, and experts are saying it isn't over yet. The semiconductor chip shortage has been the most discussed shortage, and Intel CEO Patrick Gelsinger announced on a conference call that the tech giant believes it will take "another one to two years before the industry can catch up with the demand." Manufacturers all across the industry – from semiconductor chip manufacturers to actual automakers – are going to have to continue to find ways to recover and perhaps find solutions to prevent future crises from causing such a detrimental impact to production.
New Car Prices Skyrocketed and Deals were Scarce
Unfortunately for consumers, the parts shortages have continued to contribute to a massive rise in the prices of new vehicles. The issue stems from the traditional supply-demand model, which indicates that low supply and high demand means higher prices. Unlike 2020, consumers were looking to buy new vehicles throughout 2021, but new inventory is low all across the board and therefore prices have hiked. Forbes reported in October that the average price of a new car has reached over $45,000.
Due to the current status of supply chains and the lack of inventory, discounts for consumers looking to buy a new car are hard to find. Dealers are needing to find ways to attract and retain consumers without deals, but one bright spot is that trade-in values are decent seeing as dealerships are doing well selling used vehicles.
The Future of Sales
The pandemic undoubtedly changed how dealers have had to sell vehicles since it began, and utilizing more technology and less in-person sales tactics has been critical for staying afloat. Most dealerships have reverted to more streamlined, online paperwork processes and contactless showrooms and deliveries, but it is expected that they will at least try using more advanced technologies like augmented reality and virtual reality headsets to see if they are successful selling tools.
Rental Car Industry Recap
The rental car industry was heavily impacted by the pandemic, with many rental car companies selling off a significant portion of their fleets throughout 2020 due to tanking demand and the drastic need for cash. The Washington Post reported in May 2021 that "more than one of every three rental cars that were in service before the pandemic are no longer available." While other matters have dominated the headlines, rental car companies are still plagued with shortages and aggravated customers who have started to speak out against them, including law professor Kate Klonick, whose detailed "very bad experience" with a rental car company went viral on Twitter. It is yet to be seen if and how rental car companies can recover from losses while also keeping up with consumer demand.
Climate Concerns and the Push to Electrification
In February, the U.S. Department of State issued a press release stating the U.S. had rejoined the Paris Accord, referring to it as "an unprecedented framework for global action." President Biden also stirred controversy when he canceled the permit for the Keystone XL Pipeline, which was expected to transfer 35 million gallons of crude oil per day. The move came after the president sided with climate activists and stated that the project would further detrimental climate change and make it more difficult to reverse.
Throughout the year, many major automakers have announced they are on board with others to work towards electrifying the auto industry. To name a few, Toyota recently said it was making a $70 billion commitment to EVs, General Motors is planning to drop $35 billion on EV technology by 2025 including plans to develop "EV kits" that can convert gas-powered vehicles into EVs, and Nissan said it would be doubling the amount it spent on EV R&D throughout the past decade and will spend $17.6 billion to "catch up with competitors" in the EV race. The United States Postal Service has also confirmed plans to move to electric delivery vehicles in the near future.
Perhaps one of the most notable unveils was Ford's electric F-150 pickup truck, which Ford states can travel up to 230 miles on a standard battery and up to 300 miles on the extended-range battery. Of course, Tesla is likely the most widely known EV manufacturer, but other EV manufacturers like Rivian and Lucid Motors are still finding and using all of the tools possible to succeed in the market.
To sum it up…
There's no doubt 2022 will be an exciting one, as the industry will hopefully continue to recover from the harsh impact the pandemic has had. Automakers are also expected to pinpoint more exact goals and plans towards electrification while also finding new ways to use marketing tactics to draw in consumers.
---
Did you enjoy this article from Kimberly Hurley? Read other articles on CBT News here. Please share your thoughts, comments, or questions regarding this topic by submitting a letter to the editor here, or connect with us at newsroom@cbtnews.com.
Be sure to follow us on Facebook and Twitter to stay up to date or catch-up on all of our podcasts on demand.
While you're here, don't forget to subscribe to our email newsletter for all the latest auto industry news from CBT News.