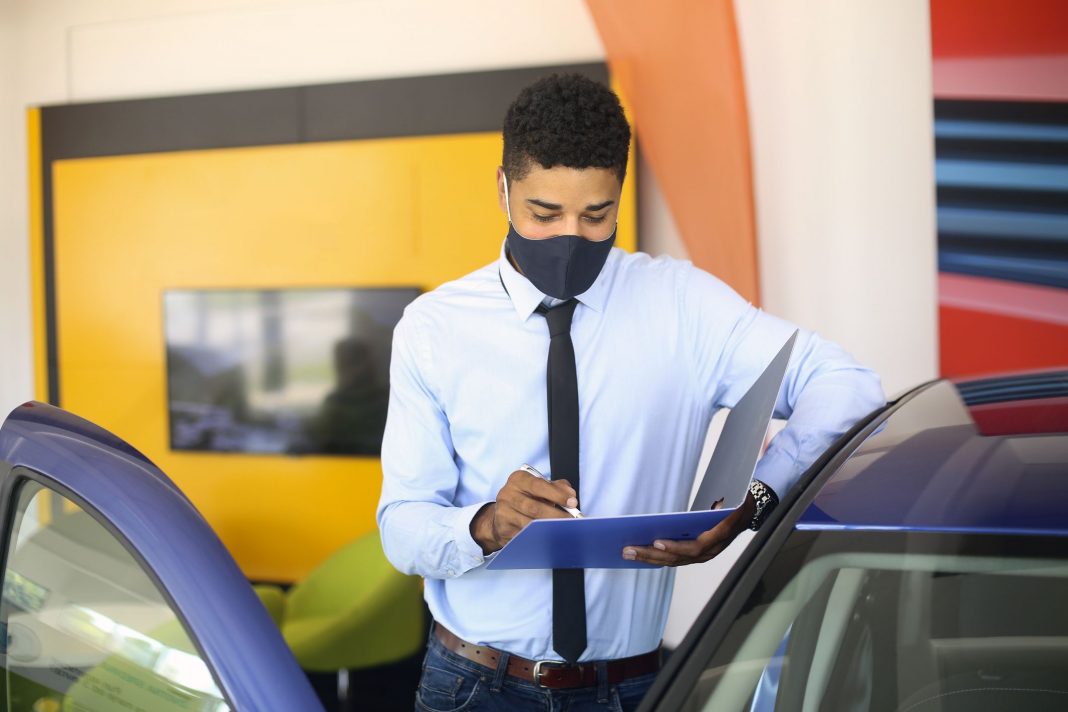 Masks are on at dealerships nationwide, and not just in terms of PPE. For automotive dealers working hard to restart and gain momentum during the COVID-19 era of car sales, the more telling mask just might be the kind that fraudsters use to disguise their intent. From shutdown to start-up, from chaos to a controlled and clean retail experience, the hidden danger isn't just the Coronavirus – it's also identity theft. It's a growing concern among dealerships: in a recent survey by Automotive News, 50% of dealers surveyed said that confirming a customer's identity was their top fraud concern, more so than verifying employment or even background checks. 
Dealerships nationwide are paying close attention, and while most are adhering to and ramping up stringent "common sense" rules, others are taking steps to increase scrutiny. Finance managers at DCH Kay Honda in Eatontown, N.J., not only obtain clear copies of driver's licenses;, they also work to get color copies of customer Social Security cards. The reason is, actually, simple: The urgent push toward a digital-first and contactless experience, combined with high unemployment due to COVID, has opened the door to increased fraudulent activity. 
Consider: what used to happen at a desk in the F&I department now occurs online, across the internet – with less control and far more uncertainty.  In addition, when the car buyer comes in for a test drive, they are wearing a mask – which makes physical identification difficult. The situation requires more checks, a commitment to asking out-of-wallet (OOW) questions, and a technology solution that allows for test drives while also integrating identification verification seamlessly into the process. 
That's the challenge in today's environment. Moving forward, tomorrow's "new normal" requires a mobile protection program that incorporates the highest possible standards of verification, authentication, and validation to go with common sense rules of the road.   
Challenge: Identity fraud is a real and growing threat – including synthetic ID fraud
Identity-based fraud:

According to the recent

 

Lex

i

sNex

i

s report on the True Cost of Fraud,

 

identity-based fraud remains a top contributor to fraud losses. The amount linked to synthetic identity fraud represents 20% of losses this year for mid to large-sized firms. Synthetic Identity theft is the blending of multiple identities to create a viable composite – one that even has a credit history.

 

Dealership impact

: In one case, 

a

uto theft investigators arrested three people accused of targeting the same dealership in the span of three days – all using false identities. 

 

Contributing factors:

 High unemployment exacerbates the situation by encouraging phishing emails to desperate consumers. According to TransUnion, this sort of fraud has increased since the start of COVID-19. 
Solution: Authenticate government issued identification documents, such as Driver Licenses, before vehicle test drives. 

Driver License Scanners

:

 

U

se a

 

d

river 

l

icense scanner that forensically authenticate

s

 embedded security features

,

 such as photo image tampering, infrared, ultraviolet, variable ink and overlay patterns and data element requirements. 

(

Beware: M

obile

 phone and tablet

 driver license scanners are white light 

capture 

only, therefore not capable of authenticating 

ultraviolet 

security features.)

 

Extract Driver License Data:

 

Make sure your 

d

river 

l

icense scanner 

can

 extract and parse Driver License data from mag stripe, bar codes, and front of driver license

, and 

 that 

it 

cross-references the data for consistence match. 

 

Store

 Driver License Data

: 

Driver 

l

icense data is considered PII

, therefore must be stored in a certified secured environment that can be easily retrievable for investigative purposes.  

 

Integrate Driver License Data: 

In addition to 

authenticating the document, it is important to verify the data extracted against 

red flag, OFAC, and synthetic fraud databases

 and provide either one-time passcode features or out of wallet questions. (OOW).

 

Fixed Operations/Sales/Finance

: Driver 

l

icense scanners should 

also 

be a fixed operations security requirement and also be fully integrated into the dealer's sales and finance workflow to provide additional value to insure adoption throughout the dealership. 

 

Mobile devices for remote test-drives and delivery

: When mobile devices are the only option for driver license scans during remote test-drives or delivery, 

red flag, OFAC, and synthetic fraud databases

 with either one-time passcode features or out of wallet questions should always be required.

 
The pandemic has precipitated many process changes in auto retailing, none more profound than the acceleration of digital retailing adoption, which has created many positives in our industry – from greater efficiencies to a better customer experience. But with this change comes a greater vulnerability to identity fraud, and if your dealership is not taking this into account, you are putting your business at risk. As demonstrated by the Automotive News survey, while dealerships are concerned about the risk, they are not taking the steps needed to prevent it: just 28% of dealers have adjusted the tools they use to ensure the legitimacy of a customer's identity in a digital retailing deal.  If your tools do not incorporate all the authentication parameters listed above, you could be at risk. The good news is that these tools do exist: for example, eLEND's ID Drive incorporates each one of the above security elements and is easy to implement.   
The message is clear –we will all be wearing masks for some time to come, but so will the fraudsters.  As you move forward with digital retailing, make sure you have the tools that will unmask fraud and ensure that you can protect your assets and profits. 
---
Did you enjoy this article from Pete MacInnis? Read other articles from him here.
Be sure to follow us on Facebook and Twitter to stay up to date or catch-up on all of our podcasts on demand.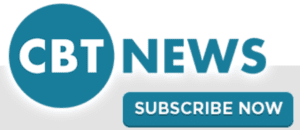 While you're here, don't forget to subscribe to our email newsletter for all the latest auto industry news from CBT News.