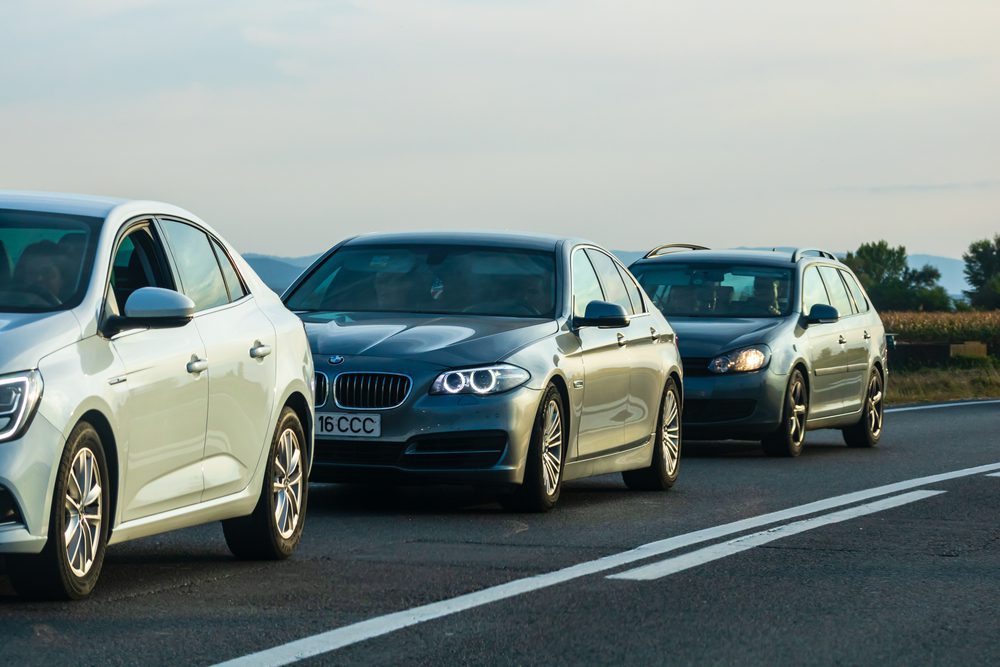 Cox Automotive has released its 2022 forecast, which predicts that new car sales will increase, used car sales will remain strong, the ongoing inventory issues should find some relief in the second half of the year, and the electric vehicle segment will do very well throughout the year. It also suggests leasing activity and auto loan interest will increase, used car values will go down, revenue will be strong in the service lane, and sales methods will continue to become more digital. Let's take a look at some of the recent forecasts in more detail.
Supply and Demand
The pandemic has undoubtedly had a huge impact on supply chains, meaning inventory has been tight for dealers and they have been tasked with continuing to find ways to overcome the issue. Cox Automotive reported that new vehicle inventory had dropped below 1 million cars last year, but notes in its 2022 forecast that inventory shortages should improve slowly, indicating its analysts think "the worst of the 'empty-lot syndrome' is likely in the rearview mirror."
The higher supply, according to the forecast, should also lead to more leasing activity, rounding out at an estimated 27% lease penetration. Many consumers feel leasing is more financially beneficial for them, as they are sometimes able to find lower monthly payments compared to buying the vehicles. More leasing will reportedly also keep used inventory healthy a few years from now.
Cox Automotive also states that despite rising costs, consumers are still in the market for new and used vehicles. There are expected to be 16 million sales of new vehicles as inventory presumably increases and a total of 39.3 million used vehicle sales in 2022. The Detroit Bureau reported last week that the number of used sales in 2021 totaled a record 40.9 million, so while the prediction for 2022 is lower, used sales will likely stay strong. Cox Automotive also says fleet sales are expected to reach 2.4 million.
Electric Vehicle (EV) Segment Growth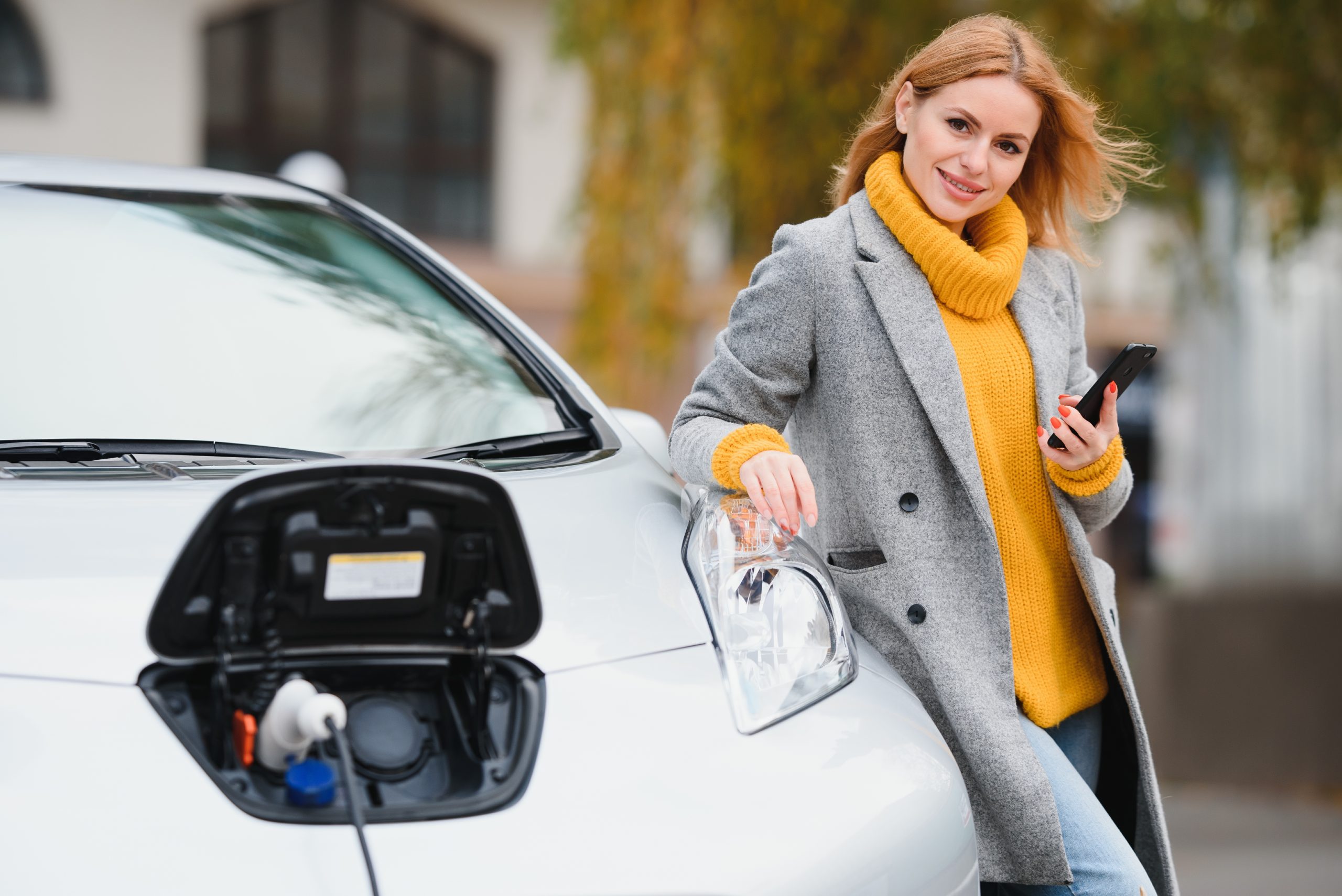 On Cox Automotive's Industry Insights webcast on January 13th, Chief Economist Jonathan Smoke said there is no doubt that "the biggest growth segment – no question – is in electric vehicles." Even though EVs only made up a slim 3% of auto sales in 2021, Cox Automotive predicts there will be prominent growth in the segment as more EVs become available and consumers' consideration of EVs increases. Cox Automotive analysts suggest that high gasoline prices and "high-profile EV pickups" and SUVs will likely contribute to the growth, including Ford's electric F-150 and Rivian's R1T pickup truck. The analysis also indicated 38% of new car buyers are considering purchasing an EV, which is a notable increase from previous years.
Interest Rates Expected to Rise
According to the forecast, there is some bad news for car shoppers – attractive interest rates on auto loans, which were very useful to buyers in 2021, is expected to dissipate. The Associated Press reported on January 12th that inflation is at a 40-year high, and Cox Automotive said "the Federal Reserve Bank is ready to address that with expectations for three, quarter-point rate increases in 2022, followed by three in 2023 and two more in 2024." While the forecast calls for rising interest rates, it also indicates that they should remain low "from a historical perspective."
Used Car Depreciation Expected
Used car values have boomed throughout the pandemic thanks to a detrimental shortage of new vehicles as well as the rising prices of new vehicles that exceed many consumers' budgets. Cox Automotive's forecast noted, however, that used car values will likely increase in the Spring after the tax refund season like they historically have done but then see a decrease throughout the rest of the year. As of December, the average used vehicle price was approximately $28,000, and while this number is expected to drop, Smoke assured that the prediction was "not a price crash," and the forecast only projected a 3% year-over-year decline.
Strength in the Service Lane
Cox Automotive is also forecasting that service lanes will continue to bring in solid revenue as customers opt to repair their current vehicles due to the high costs of new ones, meaning more people will be driving older vehicles that are likely to require service more often than new ones. Unlike the last two years when people were hesitant to be out and about, Cox Automotive also surmises based on survey responses that more drivers will be on the road, therefore putting more miles on their vehicles. This means there may be a widespread increase in the need for service, potentially making dealers' service lanes more profitable.
Shifts in Sales
A year ago, Cox Automotive released a report indicating that car buyers were quite satisfied with the shift to online car buying. The firm's Digitization of End-to-End Retailing report noted that "car buyers ha[d] never been happier" at the time, as the car buying process as a whole has been shortened through the use of the Internet and digitization has eliminated the need for in-person sales pitches and paperwork. Cox Automotive's 2022 forecast states that "online shopping is not expected to wane this year" and noted that 70% of car buyers like shopping online instead of in a dealership.
The 2022 forecast also mentioned a predicted jump in direct-to-consumer (DTC) car sales as "the industry – and national franchise laws – will continue to evolve in ways that ultimately improve efficiency and consumer satisfaction." While laws and regulations regarding DTC sales vary from state-to-state and may not be an option for some dealers, 80% of dealers surveyed said they think e-commerce will be much more prominent in the coming years. Based on these analyses, all dealers all across the U.S. should take note of the recent trends and move towards a more digital selling experience if they haven't already.
---
Did you enjoy this article from Kimberly Hurley? Read other articles on CBT News here. Please share your thoughts, comments, or questions regarding this topic by submitting a letter to the editor here, or connect with us at newsroom@cbtnews.com.
Be sure to follow us on Facebook and Twitter to stay up to date or catch-up on all of our podcasts on demand.
While you're here, don't forget to subscribe to our email newsletter for all the latest auto industry news from CBT News.