Despite economic headwinds that will challenge dealers in 2023, PureCars, an automotive digital advertising and merchandising solutions firm, is a valuable tool for dealers looking to work with the proper vendor. Stephane Ferri, CEO of PureCars, joins us on today's episode of Inside Automotive to talk about the announcements they will be making at NADA and how they continue to be industry leaders in digital marketing.
To increase the efficacy of their advertising and reduce their costs per unit sold and every service order, PureCars offers assistance to dealerships and dealer groups of all sizes. They offer best-in-class solutions that boost productivity and profitability because of their distinctive blend of advanced advertising solutions, digital merchandising, and market analysts.
Dealers recognize that radio and television have altered, according to Ferri. Therefore, "confirm that your dealer has a partnership with a digital advertising company that specializes in all market categories," he adds. Dealers "should hold their digital ad company and make sure they have a seat as a buyer," he continues. The new marketing for dealers is occurring within OTT, Amazon, and Spotify. Of the organization at PureCars, over 96 performance managers and digital strategists train dealers on the many strategies they should pursue. Ferri states, "Our teams' job is to educate vendors through these changes." 
Rebates, incentives, floorplans, headwind adjustments, and collaboration with banks and OEMs to increase the dollar value of dealers are the concerns for dealers. Fortunately for PureCars, they are constantly seeking methods to spend money effectively rather than efficiently. To help dealers understand how to approach first-party data more effectively, PureCars is incurring a 25–30% effectiveness hit to clean up dealers' data.
Understanding first-party data will be crucial in 2024 since it is the main commodity for dealers. However, by better comprehending it, activity will redirect the focus on building more personal connections with dealers' owners and buyers. 
As chips are moving, EVs are coming, and inventory is returning, dealers are preparing to return to the 2018–19 market. Therefore, the accessibility of your digital dealership affects your marketing and message strategies. You can't avoid it, in actuality. "The dealers who use the buy-sell channels are the ones who don't invest in EVs and marketing," adds Ferri. Helping such dealers adjust to the changes in the world is PureCars' primary goal.
"We recently acquired AutoSigma, a company that aids in creative asset management," says Ferri. Essentially the partnership will help dealers get ads on their websites quicker and approved by the OEM faster." It's automated and will help with future display ads across the creative to show their specialized dealer branding across those channels.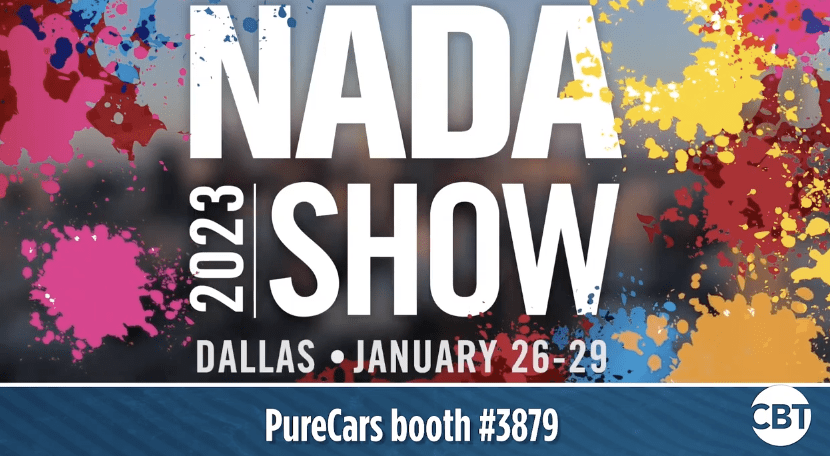 Ferri anticipates being in a more convenient setting at NADA in Dallas, which will welcome more attendees for the first time following COVID. As a result, there will be more chances to announce the solutions to the challenges 2023 will bring. Visit booth #3879 to learn how PureCars can better assist you deliver speed to market.
---
Did you enjoy this interview? Please share your thoughts, comments, or questions regarding this topic by connecting with us at newsroom@cbtnews.com.
Be sure to follow us on Facebook, LinkedIn, and TikTok to stay up to date.
While you're here, don't forget to subscribe to our email newsletter for all the latest auto industry news from CBT News.