Why do restaurants have menus? Well, if you didn't know about the Super-Mega-Epic Burger, how would you ever know to order it? Automotive service centers need menus for the same reason.
From a customer perspective, owning and maintaining a vehicle can be confusing enough as it is. Trying to know what service or maintenance is needed can be extremely difficult, if your choices are not clearly presented.
A comprehensive service menu can cut through a lot of confusion for your customers, but it can also add to buyer confidence and loyalty when choosing to do business with you.
Published Prices Will Increase Customer Confidence
According to a survey by Repair Trust, 78% of customers feel like they're paying too much for a car repair, and 86% of customers believe car repair prices are too high. Simply put, customers are often suspicious of repair charges when they service their vehicles.
Nobody likes surprises, especially when those surprises come in the form of unexpected $100 bills hidden in a repair order. One of the best ways to increase customer trust and confidence is to clearly communicate the cost of repairs ahead of time, and provide a final invoice the matches the original quotation.
A published menu of services can play an important role in communicating these prices (and increasing confidence), especially if there is consistency between the menu, the quotation, and the final invoice prices.
Package Prices Can Increase RO Amounts
It's easy for customers who aren't familiar with car maintenance to feel overwhelmed by everything that needs to be done to keep their vehicles running. This lack of knowledge leads to distrust and fears about getting overcharged.
By selling with a service menu, you are better able to communicate value through discount packages from basic, to standard, to premium for common maintenance and repair procedures. When customers can clearly and easily see what each package offers, they will better be able to understand the benefits of paying more.
Not only do these options provide clarity and confidence, but they can also increase the average value of each RO. The idea is to provide more value for the customer when they spend more money, while positioning your offerings so that the customer's most logical choice also leads to your greatest profit margins.
For example, assume that your cheapest and most expensive offerings are actually just decoys. Customers will likely avoid these items and instead opt for the middle option. Instead of paying $30 for a simple oil change, they might pay $45 for various other inspections and replacements, because the recognize the value, but it still seems like a deal compared to a $65 premium inspection.
Your customers should be able to walk into your auto shop, see what they need, and make decisions based on various price points. If they can't do this, then your menu offerings, and menu signage, probably need some work.
Loyalty Programs and Service Plans Increase Retention
The long-game for any service department must include a solid customer retention strategy. Loyalty discounts and service plans are integral to getting your best customers back in the door again and again.
When your prices are clearly posted in the service drive, along with discounts for service plans and rewards for loyalty, it makes it easier for customers to see the savings and benefits that come with repeat patronage to your service department.
The bottom line here is that service menus open the door to increased customer confidence, which leads to greater satisfaction and trust. Greater satisfaction and trust lead to higher RO values and increased customer retention.
If you are not currently selling from a menu, it is time to start. If you are already selling from a menu, there is always room to improve, add more offerings, or refine packages.
---
Did you enjoy this article from Ken Strong? Read other articles from him here.
Be sure to follow us on Facebook and Twitter to stay up to date or catch-up on all of our podcasts on demand.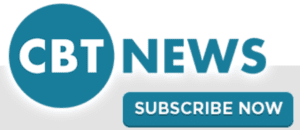 While you're here, don't forget to subscribe to our email newsletter for all the latest auto industry news from CBT News.