Earlier this week: Stellantis reported record-breaking earnings of $12.1 billion, a 37% increase in net profit, and a 12% year-over-year revenue growth to $109 billion for the first half of 2023. Seven automakers are forming a joint venture to construct over 30,000 universal electric vehicle chargers powered by renewable energy. J.D. Power and Palantir Technologies have partnered to create AI-powered analytics and workflow tools for dealers, and more headlines to stay on top of this week in automotive industry news.
1. 7 automakers partner on electric vehicle charging in U.S.
Seven automakers are partnering to build thousands of universal electric vehicle chargers in an attempt to boost sales in the U.S. The new joint venture involves Stellantis, BMW, Mercedes-Benz, Honda, Hyundai, Kia and General Motors. The car manufacturers plan to install more than 30,000 electric vehicle charging stations across the country. Each station will be powered entirely by renewable energy and feature both NACS and CCS connectors, making them accessible to virtually all EV drivers. Read More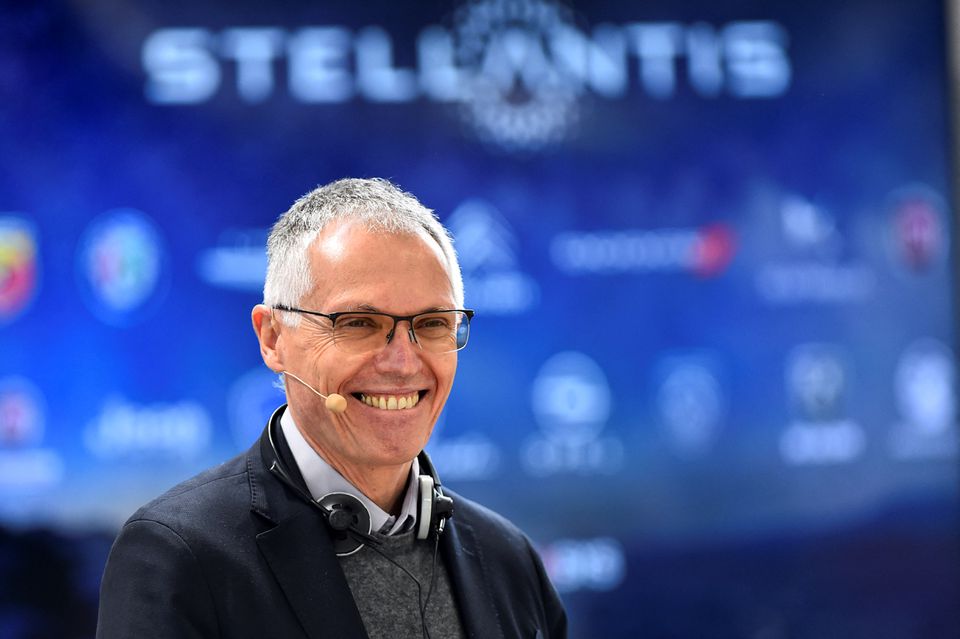 2. Stellantis posts record profit in first half of 2023, margins stall in U.S.
Stellantis reported record-breaking earnings for the first half of 2023, attributing the success to rising demand and stabilizing supply chains. Over the first six months of 2023, the automaker saw revenue grow 12% year-over-year to an all-time high of $109 billion. This resulted in a 37% increase in net profit, which ended June at $12.1 billion. In its report, Stellantis noted that market conditions had improved from 2022, allowing for higher sales volumes and faster shipments of supplies. Read More
3. J.D. Power, Palantir to partner on artificial intelligence tools for dealers, OEMs
J.D. Power has announced a new partnership with data analytics firm Palantir Technologies to create artificial intelligence solutions for the car business. In a press release, the two companies stated that the collaboration would leverage J.D. Power's data, which includes information from virtually every segment in the automotive industry, to develop artificial intelligence-powered analytics and workflow tools. The partnership is not only intended to help dealers face the challenges affecting their business but also to promote more synergy between OEMs and regulatory agencies. Read More
4. Tesla now offers a 7-year financing term for all vehicle models
Tesla now offers a new financing term of 84 months, enabling customers to borrow money for their Tesla over seven years. Alongside this extended term, buyers will have the opportunity to benefit from APRs of approximately 6.39%. However, it's important to note that the 6.39% rate may be reserved for highly qualified buyers, as indicated by the cautionary statement on the Tesla website: "Your payments and rates may be higher." Consequently, some buyers may encounter rates even higher than the already elevated 6.39% figure. Read More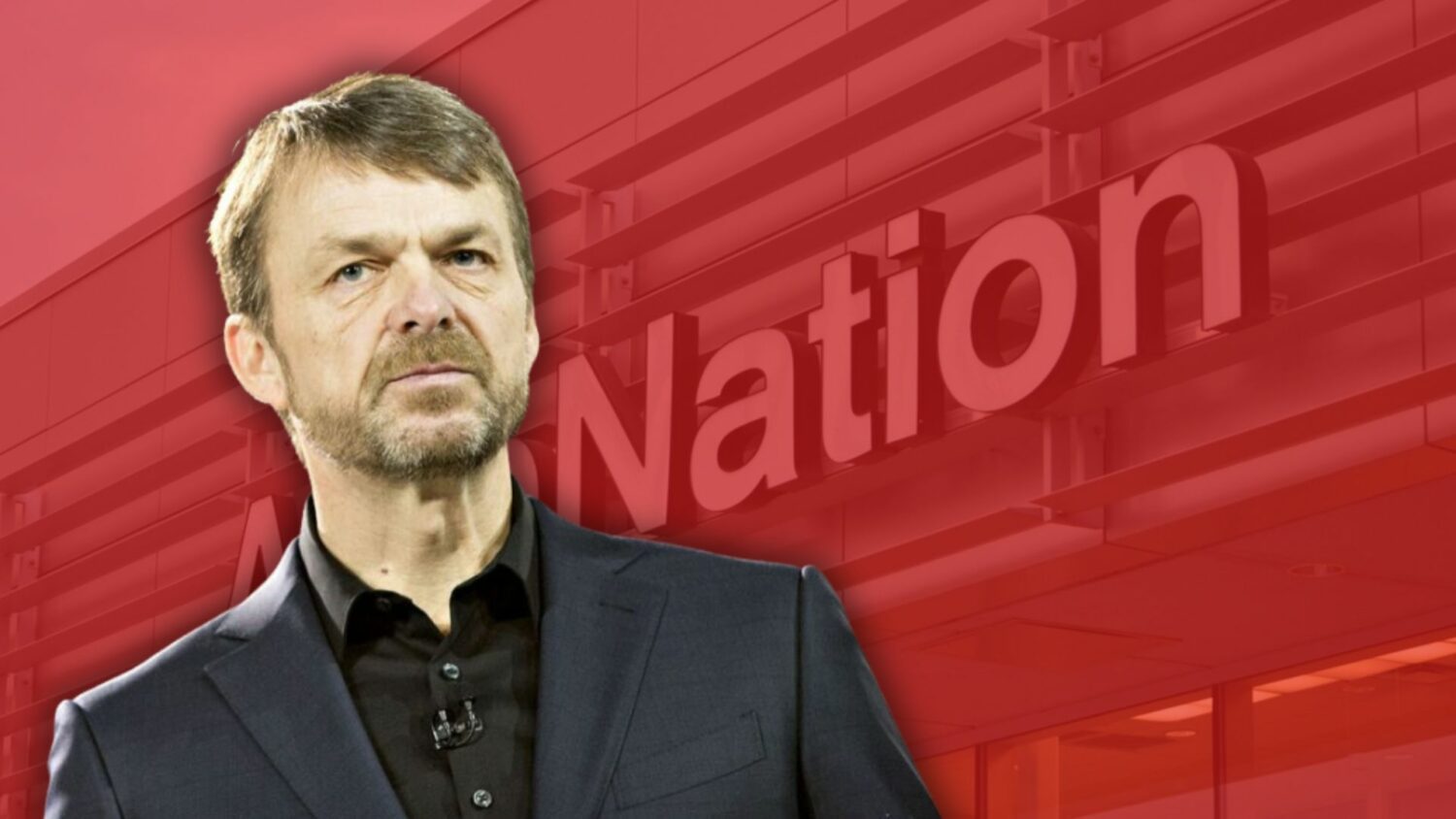 5. AutoNation beats forecast, maintains revenue in Q2 despite sluggish sales
AutoNation strengthened its position over the second quarter, beating analyst revenue forecasts thanks to higher earnings from after-sales services and increasing demand for new vehicles. Analysts had expected AutoNation to announce declining revenues for the period due to the shrinking used car market. However, the company achieved nearly identical earnings to the year before, making $6.8 billion in both periods. Gross profit declined slightly, falling 2% from last year's $1.4 billion to $1.3 billion. Read More
6. Using conscious listening to aid salespeople in improving customer satisfaction — Julian Treasure

In today's noisy, fast-paced, and competitive business landscape, effective listening and speaking are skills you should master. It ultimately impacts your bottom line. In this episode of
Inside Automotive
, we're pleased to welcome 5-time TED and International Keynote Speaker, Entrepreneur, and Author of
Sound Business
and
How to be Heard Julian Treasure
. Julian joins us to share his insights into conscious listening and powerful speaking.
Watch now
7. Streamlining title and registration for out-of-state sales — Kane McCord | Automotive Titling Company (Sponsored Content)
Finalizing a vehicle's title and registration has been streamlined as technology revolutionizes the industry. But with software from leading vendors, dealers today are able to conduct more of that process online, expanding their reach to customers beyond their state's borders. On this episode of Inside Automotive, host Jim Fitzpatrick is joined by Kane McCord, chief executive officer of Automotive Titling Company, a market leader in processing interstate title and registration, to discuss how dealerships can expand their markets with out-of-state sales. Watch now
8. Enhancing dealers' social media strategy with artificial intelligence — Gail Rubinstein | Retail Resilient
Social media and artificial intelligence have completely transformed the way dealers connect and interact with customers. On this episode of Inside Automotive, host Jim Fitzpatrick is joined by Gail Rubinstein, founder and CEO of Retail Resilient and long-time member of the dealership community, to learn more about the importance of having a robust social media strategy and how managers can best incorporate AI into that strategy. Watch now
9. How to take back control of your dealership's call center — Mike Hoyser | Phone Ninjas (Sponsored Content)
As new car inventory across the country expands, so too has the number of calls placed to dealerships. The increase in volume has made it challenging for employees to keep up, resulting in cut corners and low conversion rates. With the number of unanswered or mishandled voicemails growing by the day, managers must ask themselves how much money they can afford to leave on the table. On this episode of Inside Automotive, host Jim Fitzpatrick is joined by Mike Hoyser, vice president of training at Phone Ninjas, to discuss how his team of coaches and assistants help maximize dealership profits and strengthen skillsets in sales and BDC teams. Watch now
10. FADA Pres. Ted Smith on direct-to-consumer sales ban, Ford's Model e program
In June, Florida Governor Ron Desantis signed a bill banning direct-to-consumer sales (excluding Tesla) to protect franchise dealers in the state, which went into effect on July 1. On this edition of Inside Automotive, we're pleased to welcome back Ted Smith, President of the Florida Automobile Dealers Association (FADA), to tell us more about the bill, the association's response, General Motors' challenges with their dealers, and the lawsuit filed against Ford. Watch now