Earlier this week: Car buyers experienced improved affordability for new vehicles despite rising interest rates, with Cox Automotive reporting a decline to 42.2 weeks of income as the cost for a new car. Meanwhile, the first half of October saw a dip in wholesale used car prices by 1.6%.
Electric vehicle (EV) sales surged in Q3, with a notable 49.8% rise from Q3 2022 and 14 new models introduced, pushing EVs to make up almost 8% of Q3 car sales. Tesla, despite increased sales from price cuts, saw its market share drop to 50%.
After heightened strike actions by the United Auto Workers (UAW) union and a significant policy change by its president, Shawn Fain, both Stellantis and Ford announced layoffs totaling 1,250 employees, and more headlines to stay on top of this week in automotive industry news.
1. Affordable car prices, wage growth negate rate hikes in September
Car buyers enjoyed a more affordable new vehicle market in September in spite of rising interest rates and economic headwinds. According to Cox Automotive's monthly report, measures of affordability improved both month-over-month and year-over-year in September. It cost roughly 42.2 weeks of income to purchase a new vehicle before the start of October, a decrease of 0.9% from August and 1.6% from September 2022. The number not only represents one of the most consumer-friendly periods in the new vehicle market seen in months, but it also marks the first time that new vehicle affordability has improved on an annual basis since before the onset of the COVID pandemic. Read More
2. Monthly wholesale and SAAR prices decline in first half of October
The first 15 days of October saw a 1.6% drop in wholesale used car prices from September. The midmonth Manheim Used Vehicle Value Index fell to 211.0, representing a 3.3% decrease from October 2022. The seasonal adjustment lessened the decline. The non-adjusted price change in the first half of October fell 2.2% compared to September, while the unadjusted price was down 5.5% year over year. However, "There are still concerns," stated Chris Frey, senior manager of Cox Automotive's Economic and Industry Insights. "Any combination of increased interest rates, higher gas prices, a government shutdown, or an extension of ongoing international conflicts might cause consumer sentiment to deteriorate further, harming sales of used retail vehicles." Read More
3. Electric vehicle sales race forward in Q3, Tesla market share declines to 50%
According to Cox Automotive, electric vehicle sales totaled 313,086 between July 1 and September 30, rising 49.8% from Q3 2022 and 5% from Q2 2023. Since last year, 14 new EV models have entered the market, a jump of roughly 85.7%. The sizable increase in selection helped EVs account for almost 8% of all car purchases in the third quarter. Falling MSRPs in the segment may have also contributed to higher year-over-year sales. However, nearly all of this year's EV price cuts have come from Tesla, which, despite its former reticence to offer discounts on its products, has been forced to adapt to sustain demand. Although the adjustments have boosted the automaker's total electric vehicle sales by 19.5%, nearly 3% ahead of the industry average, Cox Automotive notes that the company's market share has shrunk to 50%, 12 points behind its total at the start of 2023. Read More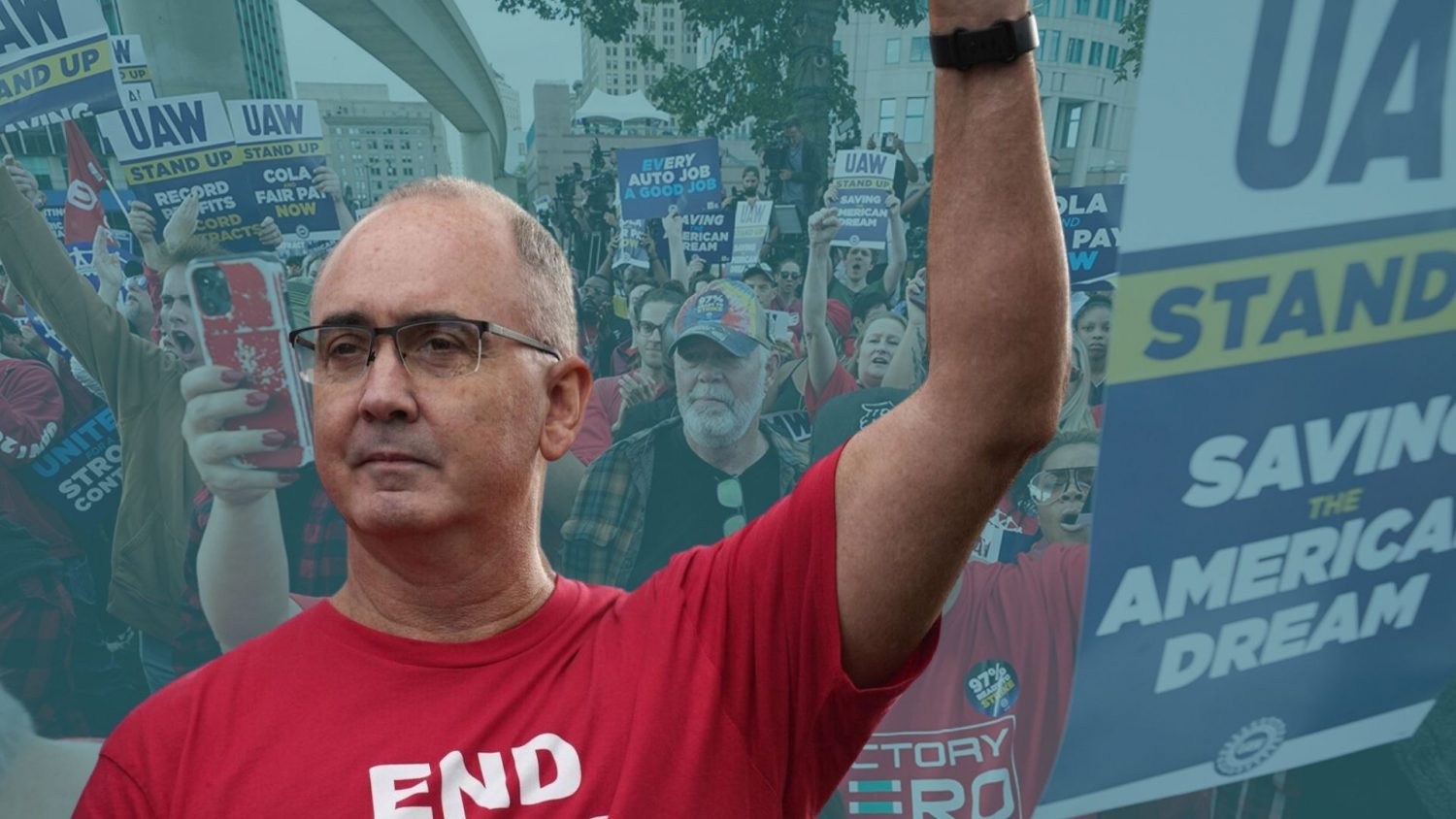 4. Stellantis, Ford lay off 1,250 employees after United Auto Workers update
Last Friday, Stellantis announced plans to furlough 700 employees at two Indiana plants shortly after a livestream hosted by UAW president Shawn Fain. During the broadcast, Fain revealed he would no longer provide advanced notice of new strikes to car manufacturers to ensure that walkouts retained their effectiveness. Earlier in the week, the United Auto Workers union had escalated its strike against Ford by targeting its Kentucky truck assembly plant, a major source of revenue for the company. Ford responded on the following Monday, saying it would lay off 550 employees across plants in Ohio, Michigan and Illinois. Read More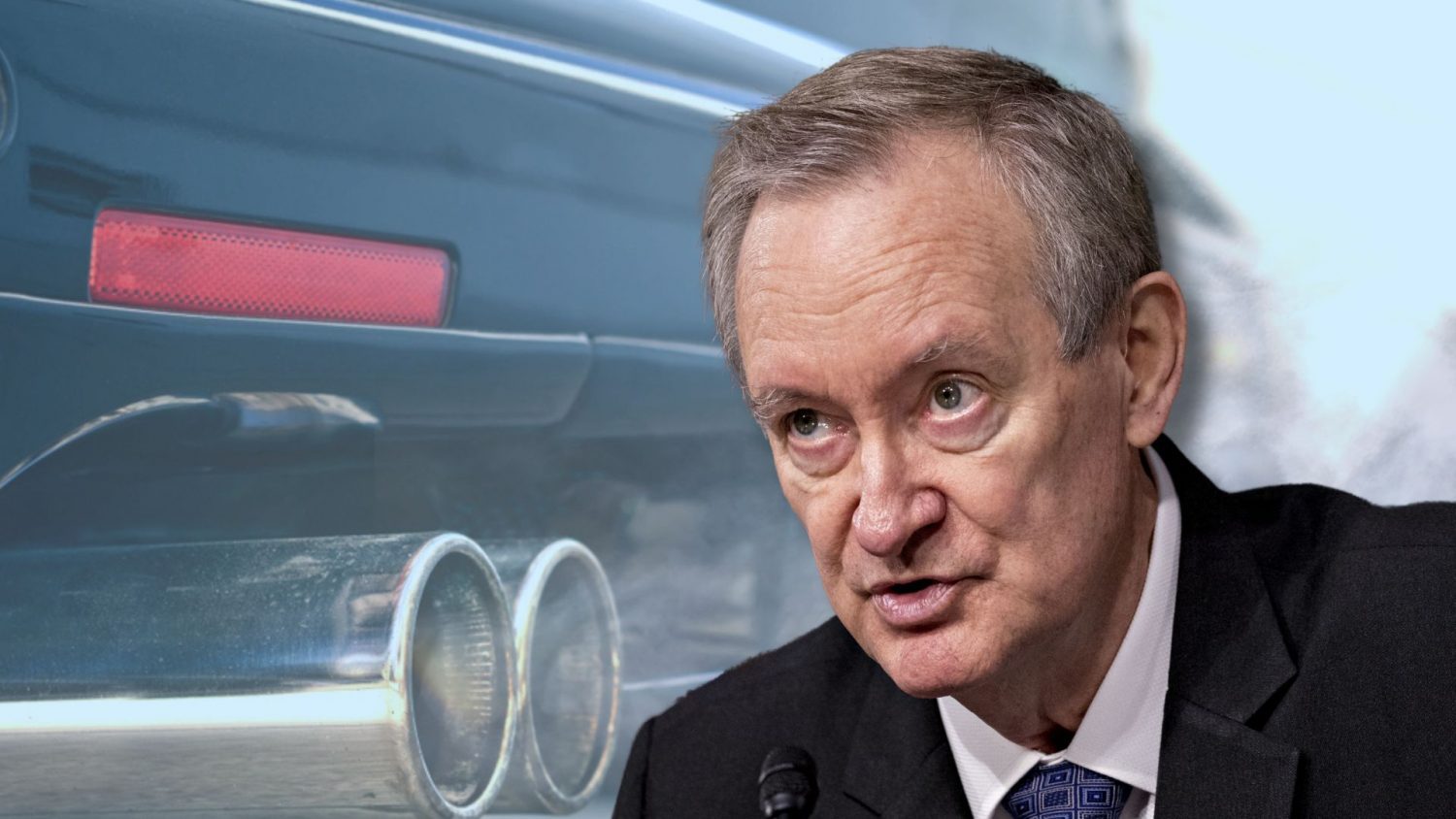 5. Senators launch effort to block strict emissions standards
Twenty-five Republican Senators and Democratic Sen. Joe Manchin are backing a bill that would nullify the Environmental Protection Agency's (EPA) recently pitched emissions standards. Announced earlier this year, the EPA regulations would impose the strictest climate-change policies in U.S. history. The proposal's effective date is roughly four years away, after which the permissible volume of emitted gas would shrink on a yearly basis. This plan would effectively force automakers to either offset emissions through sales of alternative fuel, hybrid and electric vehicles or incur heavy penalties. Read More
6. Giving business owners a voice: why this M&A advisor is running for Congress — Gerrick Wilkins
On this episode of Inside Automotive, host Jim Fitzpatrick is joined by dealership buy-sell consultant Gerrick Wilkins. Wilkins has spent 24 years in the retail automotive sector, driving success for himself and his clients. His experiences have given him insight not only into the needs of car dealers but also the needs of small business owners. Now, he discusses his decision to run for Congress in Alabama's sixth Congressional District and what he hopes to achieve as a representative of the U.S. Watch Here
7. Why consumers are avoiding the used car market — Karl Brauer | iSeeCars.com
On this episode of Inside Automotive, host Jim Fitzpatrick is joined by Karl Brauer, executive analyst at iSeeCars.com. Brauer is one of the leading customer experience experts in the retail automotive sector, evidenced by his work with major platforms, including Edmunds.com, Autotrader and Kelley Blue Book. For years, dealers have relied on his research to formulate strategies that drive success. Now, he shares his insights into the used car market and its response to the COVID pandemic. Watch Here
8. How to identify the best data collection partner for your dealership
In this second episode of a three-part series on Driving Solutions, host Jim Fitzpatrick is joined by Kyle Hollaway, senior vice president and global identity leader at Acxiom, and Amber Daniel, director of product strategy at S&P Polk. Acxiom is an industry-leading provider of data collection and identity solution services. (Sponsored Content) Watch Here
9. Breaking down the latest consumer EV trends with Experian's Kirsten Von Busch
According to Experian, there are more than 2.7 million EVs in operations in the U.S. So, on today's episode of Inside Automotive, we're looking at who these consumers are and what's trending. Here to discuss the Automotive Consumer Trends Report: Q2 2023 is Kirsten Von Busch, Experian's director of product marketing for automotive. Watch Here
10. Has the United Auto Workers strike gone too far? — John McElroy | Autoline
On this episode of Inside Automotive, host Jim Fitzpatrick is joined by John McElroy, automotive analyst and show host at Autoline. McElroy has dedicated his career to examining and explaining the inner workings of the automotive industry, giving dealers, OEMs, and employees valuable insights into the trends that influence their businesses. He has shared his expertise on some of the most-watched news platforms, including ABC, CBS, and NBC programs. Now, he discusses his views on the United Auto Workers strike, shared in his recent article "I Support the UAW, Up to a Point," published in WardsAuto. Watch Here