Welcome to another edition of The Future of Automotive, with Steve Greenfield, Founder and CEO of Automotive Ventures, where I put recent automotive and mobility news items into context in terms of the broader thematic areas that will potentially impact the industry.
While much of the North American automotive world descended on Las Vegas this week for the Digital Dealer conference, I packed up and headed out to Dubai to attend GITEX Global, the largest technology and startup show in the world.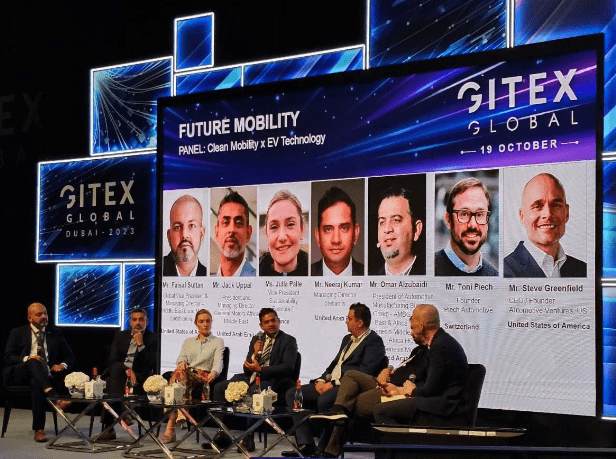 I was asked to MC the "Future of Mobility" conference on Thursday, and had a lot of fun moderating panels ranging from legacy and new automakers, vertical take-off and landing aircraft, and even robotic dogs.
Just like Dubai itself, the magnitude of GITEX is mind-blowing.
This year's GITEX Global was the 43rd edition of the most established and iconic large-scale exhibition in the world – which has been providing a gateway for tech creators, investors and enthusiasts to collaborate for over four decades.
GITEX Global is the world's largest tech show, scaling even bigger this year across two mega venues, Dubai World Trade Centre & Dubai Harbor, covering a ground-breaking 41 halls of exhibition space, housing tech powerhouses & revolutionary startups within AI, Cybersecurity, Mobility, and Sustainable Tech.
GITEX was five full days of conferences, live-action workshops, and networking.
The GITEX Global ecosystem consisted of 10 co-located shows at once, representing 170,000 attendees from over 170 countries, with 6,000 vendors exhibiting.
This is Dubai's largest trade show, and it literally shut down a portion of the city.
Not surprisingly, the overarching theme of GITEX this year was "AI in Everything," and the show did not disappoint.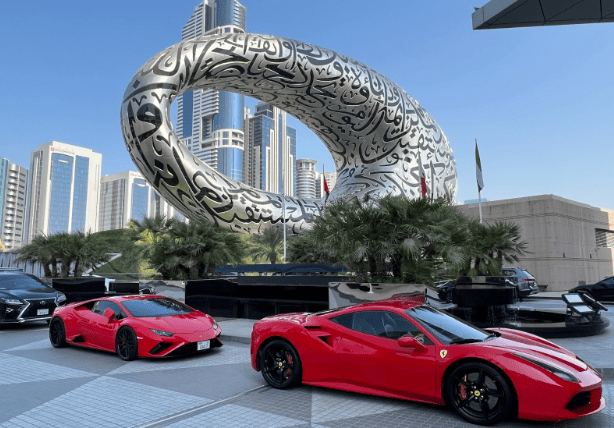 I'm going to make an effort to attend more global mobility shows in the future, so I can continue to track the big trends impacting the industry, and keep a close eye out of the most attractive early-stage companies across the world, who might be suitable investment candidates for Automotive Ventures' two Mobility-focused funds.
Companies to Watch
Every week we highlight interesting companies in the automotive technology space to keep an eye on. If you read my weekly Intel Report, delivered to your email inbox at 7:00 AM on Mondays, I showcase a couple of companies to watch, and we take the opportunity here on this segment to share those companies with you.
Bonsai Robotics
We've now made a couple of robotics investments out of our two funds, and there is a lot of exciting innovation going on across the mobility space.
Bonsai Robotics provides vision-based automation solutions to combat farmers' biggest challenge: the labor crisis.
Bonsai provides AI solutions for machine navigation and operations in the most adverse conditions including dust, debris and high vibration.
It really is amazing to watch the videos on their website, if you get a chance to check them out.
Bonsai provides an auto-steer retrofit kit for OEM's.
This allows farmers to Do More with Existing Labor. It empowers farmers' operators to be more efficient by allowing them to focus fully on implement controls. This improves job consistency and quality metrics, as well as machine uptime.
It also helps farmers Reduce Safety Incidents. Bonsai's automated safety protocols help farmers reduce costly human, machine, and tree safety incidents.
Finally, the autosteer retrofit helps farmers Expand their Operating Window. With an expanded labor pool and Visionsteer night operations, farmers can run second shifts during the critical overnight window.
If you want to get a sneak peek into what the future of farming might look like, aided by robots, you can check out Bonsai Robotics' website at www.bonsairobotics.ai/.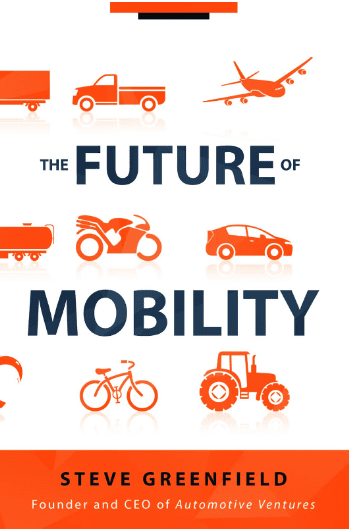 If you're an AutoTech entrepreneur working on a solution that helps car dealerships, we want to hear from you. We are actively investing out of our new DealerFund.
If you're a dealer who wants to invest in early-stage AutoTech companies that benefit your business, let me know. We are still accepting new investors into the DealerFund.
If you're interested in joining our Investment Club to make direct investments into AutoTech and Mobility startups with small checks, join the Club. There is no obligation to start seeing our deal flow.
And don't forget to check out my book, The Future of Automotive Retail, on Amazon.com. And keep an eye out for my new book, The Future of Mobility, which will be out at the end of the year.
Thanks as always for your ongoing support, and we look forward to working closely together with you to create the future of this industry.
Thank you for tuning into CBT News for this week's Future of Automotive segment, and we'll see you next week!
I'm glad that you could join us.