In the United States, more than 90% of households own a car. However, a shift is happening in the auto industry where urbanites are leaning away from car ownership in the traditional sense. Largely driven by the millennial generation, alternative mobility options are on the rise – options like Lyft and Uber ride sharing as well as vehicle subscription models.
It's given rise to options from carmakers, offering all-in car subscriptions that simplify mobility. At least five carmakers have implemented programs in the US, either testing viability in certain locales or with national campaigns.
Car Subscriptions Already Here
While most dealers have yet to see the implementation of a subscription service through the manufacturer, there are a handful already in operation.
Care By Volvo is one of the more prevalent options in the US right now that offers one payment for short-term 'ownership'. The consumer pays an all-inclusive payment monthly that incorporates maintenance, insurance, excess wear, and any other fees into the cost. Most states offer cancellation options after just four months, starting at just $650 monthly.
Access By BMW currently offers vehicle subscription services in Nashville, TN. A diverse lineup of BMW models are offered. Unlike other options, members can switch vehicles at a whim. Pricing for Access By BMW begins at $998 per month.
Mercedes-Benz Collection looks much the same as BMW's model with no mileage limitations and a flat monthly fee. It's available in both Nashville and Atlanta with plans starting at $1095 per month.
Porsche Drive and Audi Select also offer region-specific subscription services.
Does a Subscription Model Challenge Car Sales?
The subscription model for mobility may be gaining traction among millennials and other like-minded individuals, but could it affect the traditional dealership model? It's likely not the case in the near future. Carmakers that offer subscriptions currently are all in the premium and luxury segment where purchasers are often more concerned about expediency, the in-vehicle experience, and convenience rather than price.
Should the subscription model become a high-demand service option for the entry-level and mid-range car buyer, it would affect how a dealership's sales operations are structured. Rather than replacing sales, though, it would become a separate department since the traditional ownership model is going nowhere.
How Dealers Can Benefit from Subscription Models (When They Come)
For luxury dealers that may be encountering subscription models in the near term, there are certainly benefits from the service.
Price negotiations are no longer an issue. Pricing is set for a service rather than a product and, as such, there is no need to negotiate. How revenues are assessed are another matter, but it eliminates a sticking point for many car buyers.
Service revenue becomes guaranteed. With subscription services, the dealership essentially becomes a fleet manager. All servicing and repairs – including collision repairs – will definitely come back to the 'selling' dealership, guaranteeing the profits from the unit.
Loyalty is assured – somewhat anyway. Once a customer has signed up for a subscription, there's little chance they'll abandon the subscription if it's going smoothly. Brand loyalty becomes almost assured unless there's a disruption like unexplained charges, problems with the app, or vehicle unavailability.
Mass market non-luxury dealers don't appear to have any immediate challenge coming from vehicle subscription services. With an eye on the horizon, be prepared to embrace any changes that could be coming, whether vehicle subscription-related or otherwise.
---
Did you enjoy this article from Jason Unrau? Read other articles from him here.
Be sure to follow us on Facebook and Twitter to stay up to date or catch-up on all of our podcasts on demand.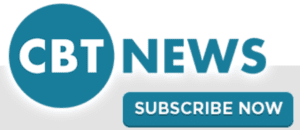 While you're here, don't forget to subscribe to our email newsletter for all the latest auto industry news from CBT News.