A Team Approach to F&I In The Service Drive
By John Stephens

Coming out of the 2016 NADA Convention, one of the most discussed topics was the importance of F&I and fixed operations in a sales environment that has the potential to plateau.
Everyone from Roger Penske, chairman of Penske Automotive Group, to Bob Carter, senior vice president of automotive operations at Toyota Motor Sales, U.S.A., agrees that if the retail automotive market experiences a plateau in unit sales, the industry will need to focus their efforts on F&I and fixed operations to augment income potential. This is especially important given the current auto finance compliance climate, with lender settlements capping or shrinking dealer finance reserve.
Missed F&I Opportunities in Used Sales
In addition, dealers are coming to the realization of a missed opportunity in F&I within their used vehicle sales, as manufacturers of some of the top selling used vehicle makes are changing their warranties to reduce terms based on either the model year, or the current owner.
For example, Chevrolet has changed its powertrain warranty 2016 model-year vehicles, reducing the coverage by 40,000 miles. This type of change is prevalent in domestic brands, like General Motors and Chrysler. Among Asian brands, the manufacturer's powertrain warranty changes based on the current owner. For example, Hyundai's powertrain 10 year/100,000 mile warranty only covers the first owner. The second owner only receives a 5 year/60,000 mile warranty.
Combined with the potential unit sales plateau and regulatory environment, this is creating an opportunity for dealers to increase their F&I profit margin by addressing a growing exposure risk and pressing consumer need. The good news is that F&I and fixed operations have the potential to work well together to exponentially increase dealership profitability, regardless of economic or compliance pressures.
Starting in F&I, consumer protection product sales have the potential to directly correlate with service drive traffic. For example, most everyone knows the benefits of a vehicle service contract (VSC) driving people back to the service department in the event of a major mechanical breakdown. That's part of the reason why VSCs are widely considered table-stakes.
However, there are a plethora of other consumer protection products that can be just as effective at driving traffic and repeat business, as they directly relate to current consumer challenges. According to research firm IHS Automotive, the average age of vehicles on the road in the U.S. has climbed to 11.5 years. Consumer ownership trends have permanently shifted in recent years to longer loan terms and longer ownership cycles.
Putting Customers First
Today's consumers are demanding more value from the brands and companies to which they choose to give their business. This has resulted in shifts in servicing models in almost every industry in the U.S., from transportation to technology and retail services. Now, the retail automotive industry is undergoing significant change, and those dealerships that face that change head-on will find themselves leading the industry in the years to come. One of those changes is in the F&I space to provide consumer protection products that consumers and dealerships find beneficial.
According to Melinda Zabritski, Experian Automotive's senior director of automotive credit, "getting the most out of the vehicle they purchase still appears to be top of mind for consumers." Everyone knows that F&I managers are now faced with a more informed and demanding consumer.
But, what few have taken into consideration is that this could be a good thing. With consumers hyper-vigilant about stretching their dollars, and getting more value from the companies with which they choose to do business, dealerships have the opportunity to create lasting relationships by aligning with their needs.
The consumers sitting across from the F&I manager know what it takes and the difficulties involved in maintaining older model vehicles. Imagine talking to a consumer who has dealt with three or more costly vehicle repairs within a single year. While they are concerned with current-model dependability, they still expect to keep their vehicles longer than historically normal.
Know Your Customers' Needs
By structuring your F&I products to meet their current needs, you can significantly enhance your dealership's brand and generate lasting consumer relationships. Of course, this starts with knowing your customers. Before shopping around for a new product menu, it's important that dealerships conduct the research to understand their customer base.
Research the demographics in the area where the dealership is located. Evaluate the top-selling vehicle models and the price points at which they are sold. Compare those top-selling models to their service drive history. Is there a function that needs addressing sooner or more often? Do customers who purchase these vehicles tend to be concerned with trade-in value? This research can provide a general picture of a typical customer and where their needs lie.
With the sheer number of F&I products available, it is vital that dealerships take their customers into consideration before tailoring a menu. This helps product sales and demonstrates to customers that their needs are put first, alleviating any concerns in the F&I office. In addition, by consulting with the service department, dealers can better determine which products will have a higher claims rate than others.
The F&I Product Menu
Other than a VSC or GAP policy, some of the most common F&I products include:
pre-paid maintenance;

tire and wheel protection;

paintless dent repair; and,

paint and interior protection.
Each of these products has the potential to increase service drive traffic, and provide beneficial protection and services to both lease and finance customers. Although to truly be effective, their benefits need to be adequately presented to customers so they know what they are purchasing.
For example, with pre-paid maintenance, which potentially has the greatest opportunity for service drive traffic, customers have the ability to avoid the rising cost of oil changes and routine maintenance by paying for them in advance and at a reduced price. In addition, by utilizing prepaid maintenance, customers are better able to meet manufacturer requirements to keep warranty coverage, and keep track of vehicle maintenance records with automatic record keeping. In addition, customers have a better ability to negotiate their trade-in with a well-maintained vehicle.
With tire and wheel protection, paintless dent repair, and paint and interior protection, customers have the ability to protect their vehicle from environmental factors, such as road hazards, small-but-visible body damage or paint/fabric fading from exterior elements. With these three products, customers can again help preserve their vehicles resale value, and ensure they have a safe ride.
If a customer knows all the benefits and that the product is meant to be used, why shouldn't they return to the dealership to use it? According to NADA, regular service customers are 17 times more likely to buy their next vehicle from their servicing dealership. In addition, an increase in customer retention rates of just five percent improves dealership profits by 35 percent.
Now, there have been examples in the past of a few F&I managers skimming over benefit presentations or packing F&I product payments into an auto loan. Other than significant compliance ramifications, that practice also hurts overall dealership and service drive profitability, for when customers don't even know what they have, they are less likely to return to the dealership to use the product.
Product Utilization
If dealerships are struggling with F&I product sales, or product utilization in general, it could be due to not having the right mix of products in place, lack of product training, ineffective compensation incentives, or poor handling of product claims and negative consumer service from the administrator.
Each of these areas work hand-in hand. Effective product administrators:
are nimble in developing products that can accomplish your business goals by meeting your customer needs;

provide training and one-on-one coaching with your F&I and sales managers on the benefits of the products, how to sell them, and how to overcome objections;

work with dealership management to implement incentivizing pay plans based on training and performance; and,

are transparent with the company's administration practices, including call handle times, number of claims paid, average claim amount paid, speed of payment, industry experience and certifications.
The customer service provided during the claims process can have significant impact to your brand and your customer retention levels. The better the service provided, the better experience the customer associates with your dealership, and vice versa. That is why it is vital that dealerships work with product administrator's whose business practices and values are aligned with their own.
Dealers have the opportunity to cultivate long-term repeat business and referrals by evaluating how their F&I department can better serve their service drive with relevant and valuable products. By implementing an F&I menu that is tailored to your customer base and backing it up with effective training and compensation models, along with effective product administration, dealers have practically unlimited growth potential from F&I and the service drive.
So,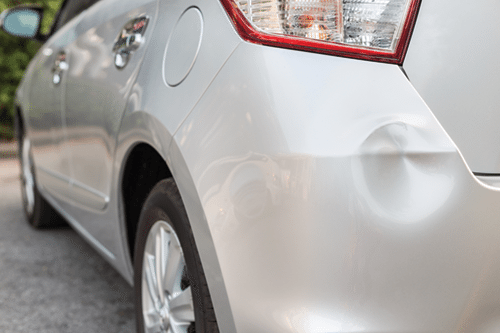 without putting excessive stress on their dealership.