Cable television's data capabilities have evolved, creating a powerful marketing channel for automotive marketers, but are these marketers taking advantage of the opportunities? There's a disconnect it seems between what tier two and three auto marketers deem as traditional media spend with television specifically and what the modern TV's data capabilities actually are and what they can do to make the dealership doors swing. Today, Jim speaks with Max Steckler, Chief Product Officer at AutoChoice. He's also a member of Comcast Spotlight's Automotive Advisory Council, which aims to represent automotive marketers' interest in relation to advanced advertising products and tools, as well as broader industry trends and insights.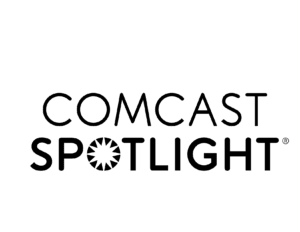 VIDEO TRANSCRIPT:
Jim Fitzpatrick: Tell me what are the opportunities auto marketers need to be making the most of as it relates to cable TV advertising?
Max Steckler: Right now, we're moving into some interesting times around automotive. Many of the opportunities are different than what they were actually in the past. The first is you got to recognize what's happening with consumers right now. There's changes that are happening in terms of their attitudes about how they get their transportation and how many cars that they have in their garage. There's also changes in the expectations of what the buying process is actually like, especially when it comes to the Millennial generation. There's an opportunity to really embrace this. The second opportunity is around efficiency. As we start to see the number of vehicles being sold topping off, we know that it becomes very important that marketing spend is done efficiently.
I think that there's a great opportunity now with everybody recognizing that we're at this point to come back to the table to talk about strategies again and to see how one could make actual marketing spend more efficient.
Jim Fitzpatrick: Overall, where is the industry headed?
Max Steckler: The industry is heading into a very interesting time. As I had said before, we're getting to a point of maximum number of cars sold per year. As a result of that, trying to make sure that you get maximum performance in a dealership really begins to come down to labor efficiency. That's what I'm hearing from dealers. It's very important to them that the amount of labor that they put in in order to achieve their desired results that they can actually decrease that, so they can increase their profits. This comes down to the efficiency of the time that gets spent around managing opportunities and managing leads. Gone are any sort of days of wanting to just have more leads. I want 100 leads at a 10% conversion rate.
I'd rather have 10 leads at a 90% conversion rate. I think this is something that we're all going to hear an awful lot about. The second is really the days of loose privacy practices are over. I think that as you look at what happened in 2018, in 2017 while there was a lot of exploration within social media, you're seeing a lot of the market place stepping back and saying it's important that we protect the privacy of data of consumers. Dealers are seeing this and they're wanting to partner up with gold standard companies that are going to have their information to inform campaigns as well as dealer information to inform campaigns and to make sure they can get maximum results from that.
Jim Fitzpatrick: Those are great observations. In the industry, where does local television advertising fit in and what's advanced TV's place?
Max Steckler: Local television has always been fantastic for awareness. It's been around for quite some time and it's proven itself out. We're beginning to now see new technologies being applied against local television that's creating a greater level of awareness on the exact audiences that a dealership actually wants to be able to target. That's an exciting element, so many of the dealers that we're talking to are saying "I've been doing cable television. I maybe stopped. I maybe started it again, but what really is different?" One of the things that's getting interesting about this is that local television can actually be brought to bear with digital technologies, both together in terms of campaigns being put together, as well as exact new technologies that allow for targeting of information so you can get to the ideal audience that you want to be able to capture.
Now, these technologies as you put them in place, well, they can drive down actual marketing spend and they can help to increase the results that are coming from local television. That's pretty exciting. The good thing is I've actually seen technology that's now helping the local TV companies be able to prove the results from what they're actually doing. Now, that's great because if you really want to understand whether or not you're getting efficiency out of your marketing spend, you want to be able to measure it and measure it in a digital way.
Jim Fitzpatrick: With local, what datasets should be taken into account from a dealer's perspective?
Max Steckler: I've been working the digital space for quite some time utilizing data in order to drive efficient campaigns for dealers. I can tell you that there's an entirely new crop of technology that's coming together that's combined with local television that can really help to get campaigns to target the groups of people that you want to be able to communicate to as an actual dealer. A lot of this represents putting together viewership data that comes from the cable TV companies together with dealer's first party data in order to find the types of audiences that are going to be most receptive to the message from the dealerships. In this particular case, that type of an approach can create some incredibly efficient marketing spend.
The best part about it is that as you do this work, the types of companies that are doing this, somebody like a Comcast for local television, has a gold standard in terms of treating data and putting it together that's going to be safe, that's going to protect the dealer, that is also going to make sure that we get the best results from that actual marketing campaign.
Jim Fitzpatrick: How is Comcast Spotlight's Auto Advisory Council driving innovation?
Max Steckler: I've been working with the Comcast Advisory Council now for about six months and I can tell you I've been incredibly impressed. You're talking about a channel that's been around for quite some time, that has played a very significant role in automotive. It wants to advance and it is working on that very, very hard. Every meeting I have had, they've been all ears and that's been exciting. My peers are excited and this really is a channel that we believe can come together in the marketing mix for dealers and can play a very significant role to take advantage of the opportunities that are coming forward to us in 2019 and 2020.
Jim Fitzpatrick: Max Steckler, thank you so much for joining us today on CBT News.
Max Steckler: Great. Thanks. Enjoyed being here.
Thank you for watching the official news source of the retail automotive industry. This has been JBF Business Media production.