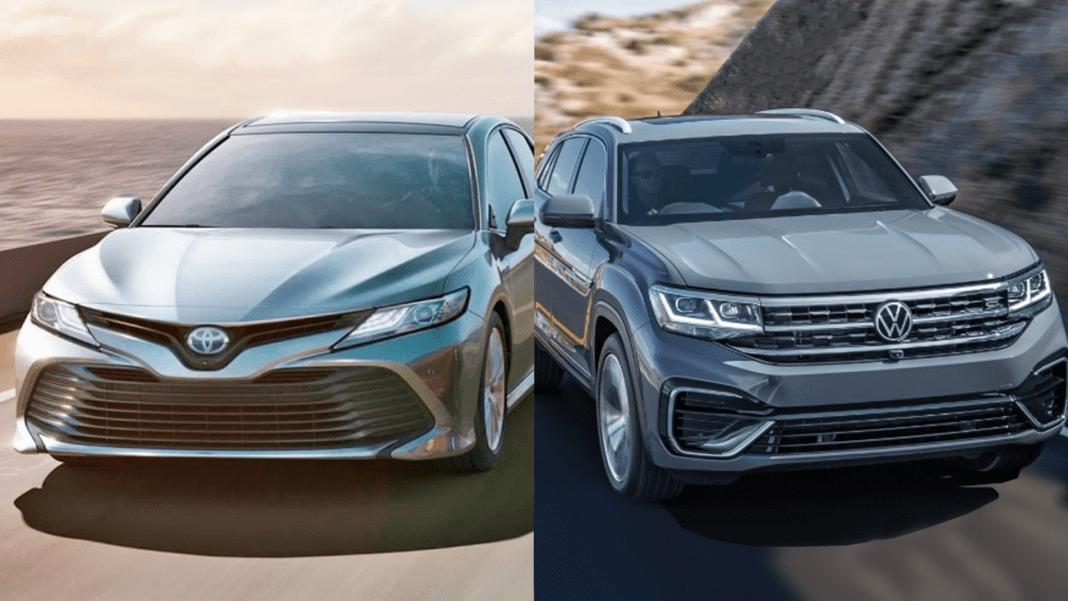 Toyota has regained their position as the best-selling automaker in the world for 2020. Despite obviously challenging circumstances over the past year, Toyota managed to sell 9.5 million units worldwide in 2020, surpassing Volkswagen's 2020 sales of 9.3 million vehicles. 
The achievement marks the first time in five years that Toyota has claimed the title of best-selling worldwide brand. In 2013, the Japanese carmaker snagged top position from General Motors, only to be eclipsed by VW two years later. 
The title is one to be proud of, but it comes in a year that the history books will mark with an asterisk. Their return to the top comes as a result of a smaller decline than Volkswagen and other carmakers, rather than a surge in sales. For the year, Toyota delivered 10.5% fewer vehicles than 2019. Comparatively, VW slid 15.2% year-over-year.  
How are carmakers performing?
Interestingly, Toyota's sales in China increased 10.9% year-over-year. As well, Q4 sales globally were 6.8% higher than 2019, and December's global sales were up 10.3% year-over-year on surges from North American, Chinese, European, and Japanese markets. 
Despite final 2020 financial results still pending, it appears that the Toyota should be in an excellent position to post substantial profits. Volkswagen has already reported more than $12 billion in profit on the back of the year's recovery in the second half. 
Third-place Renault Nissan Mitsubishi Alliance's Renault Group brands experienced a sharp decline in sales, dropping 21.3% to 2.95 million global vehicles sales in 2020. The carmaker's CEO Luca de Meo has expressed in a press release a goal of focusing on profitability rather than simply increasing sales volume. 
Fourth-place Hyundai-Kia reported earlier this month that their 2020 sales fell 12% to 6.35 million vehicles worldwide. A 2021 target of 7.08 million units represents an 11.5% increase in sales as they try to re-establish record-high sales from two years ago.
General Motors is expected to report a decline also, that keeps their brands in fifth position globally. Through Q2 and Q3 2020, GM maintained a market share of just over 14%. That's mainly on North American traction in the SUV and pickup truck segments, however. 
How the auto industry looks in 2021
With major EV releases expected from Volkswagen, Nissan, Hyundai/Kia, Ford, and even Toyota, the next six to twelve months could start changing the landscape in manufacturer rankings. While EVs have been high-cost, premium or luxury models in large part, an availability of cost-effective models under the $50,000 price tag will undoubtedly jumble the standings. 
Ryan Robinson, Automotive Research Leader for Deloitte, says, "Our data suggests that 73% of US consumers that are intending to buy an EV, expect to pay less than $50,000. At this point, there really aren't a lot of EV offerings under that price threshold when you consider how people option their vehicles and the resulting transaction prices they pay. 
"However, we are encouraged by the number of EV launch announcements scheduled for the second half of this year and accelerating through the next few years. Hopefully, manufacturers will be able to strike an effective balance between bringing EVs to market in segments people want to buy (e.g., light trucks and SUVs) while hitting a price point that people are willing to pay."
As the industry moves deeper into the new year, the 2021 best-selling carmaker title could be an even tighter race. 
---
Did you enjoy this article from Jason Unrau? Read other articles from him here.
Be sure to follow us on Facebook and Twitter to stay up to date or catch-up on all of our podcasts on demand.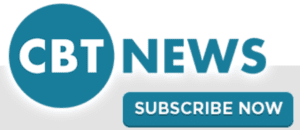 While you're here, don't forget to subscribe to our email newsletter for all the latest auto industry news from CBT News.