Today's Featured Interview: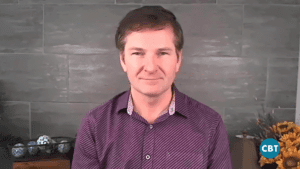 The importance of integrating new retail methods into future dealership strategies – Doug Stephens
Today on CBT News, anchor Jim Fitzpatrick is joined by Doug Stephens, founder and CEO of The Retail Prophet. His company is one of the most well-known consultancies in the retail industry. Stephens is also the author of many successful books including his recent book, Resurrecting Retail: The Future of Business in a Post-Pandemic World. Stephens has been featured in many major publications such as The New York Times and Bloomberg. Watch the full segment here.
Top Headlines:
Toyota has surpassed Volkswagen to become the number one vehicle seller in the world. 2020 marked the first time in five years that Toyota claimed the top spot. Volkswagen dropped out of the top spot primarily due to a decline in deliveries and European sales caused by the COVID-19 pandemic. Toyota, on the other hand, was able to build stronger U.S. sales thanks in part to high demand for pickup trucks and SUVs. While the U.S. has suffered the most cases and deaths of the virus, lockdown restrictions have been much lighter than European mandates.
This week, Wall Street analysts estimated that Tesla will increase deliveries by at least 50% in 2021. During the ongoing pandemic, Tesla delivered 499,550 vehicles in 2020. This outperformed analysts' predictions but fell 450 vehicles short of CEO Elon Musk's target of 500,000 deliveries. According to Reuters, at least seven analysts believe Tesla will deliver between 750,000 to 850,000 vehicles in 2021. During 2020, Tesla shares shot up to 743% and the company expects to continue carrying that momentum throughout 2021.
General Motors plans to use its Super Bowl air time to focus on its latest electric vehicle innovations. This week, the automaker confirmed to CNBC that it will utilize two ad spots to air two different EV-focused commercials. The first ad will showcase the all-new Cadillac Lyric. The second ad will focus on GM's brand redesign as a whole. The company will utilize this spot to display the new logo and the automaker's push to pivot towards EVs. GM declined to discuss further details about the ads that will run during Super Bowl LV next Sunday.
The Virginia Automobile Dealers Association will support proposed legislation in the general assembly that would adopt vehicle emissions standards set by California. Last year, the state passed legislation to decarbonize the state's power grid by 2045. To support this, Virginia Democrats this session, are seeking to reduce transportation emissions. Don Hall, president and CEO of VADA said, "VADA and its dealer members are fully supportive of efforts to increase electric vehicle sales, and we must move forward in a smart and effective manner to set up Virginia for success."
News & Opinion: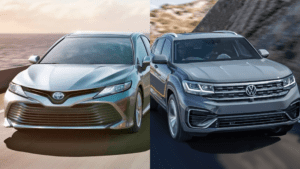 Toyota unseats VW as world's best-selling automaker
Toyota has regained their position as the best-selling automaker in the world for 2020. Despite obviously challenging circumstances over the past year, Toyota managed to sell 9.5 million units worldwide in 2020, surpassing Volkswagen's 2020 sales of 9.3 million vehicles. The achievement marks the first time in five years that Toyota has claimed the title of best-selling worldwide brand. In 2013, the Japanese carmaker snagged top position from General Motors, only to be eclipsed by VW two years later. The title is one to be proud of, but it comes in a year that the history books will mark with an asterisk. Their return to the top comes as a result of a smaller decline than Volkswagen and other carmakers, rather than a surge in sales. Read More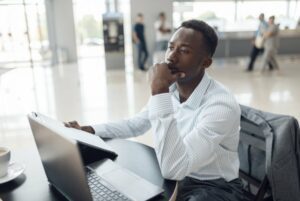 Car dealership advertising ideas to drive success despite the pandemic
With COVID numbers continuing to stay high across the nation, many consumers are still shopping from home, and although e-commerce has been around for many years, the pandemic has accelerated the shift to digital marketing and digital shopping. You may already be posting customer-centric content to your website's blog. That's a useful starting point, but in this newer landscape, what will be the most efficient use of time and have the best ROI for your auto marketing strategies? Although some of the platforms for marketing are changing, the good news is that the foundation remains the same. Relationships and going to where the people are is still everything. With that in mind, let's take a look at some of the top car advertising ideas that are both actionable and timely. Read More
---
Did you enjoy today's automotive newscast? Please share your thoughts, comments, or questions regarding this topic with host Jim Fitzpatrick at jfitzpatrick@cbtnews.com.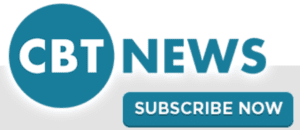 Be sure to follow us on Facebook and Twitter to stay up to date or catch-up on all of our podcasts on demand.
While you're here, don't forget to subscribe to our email newsletter for all the latest auto industry news from CBT News.