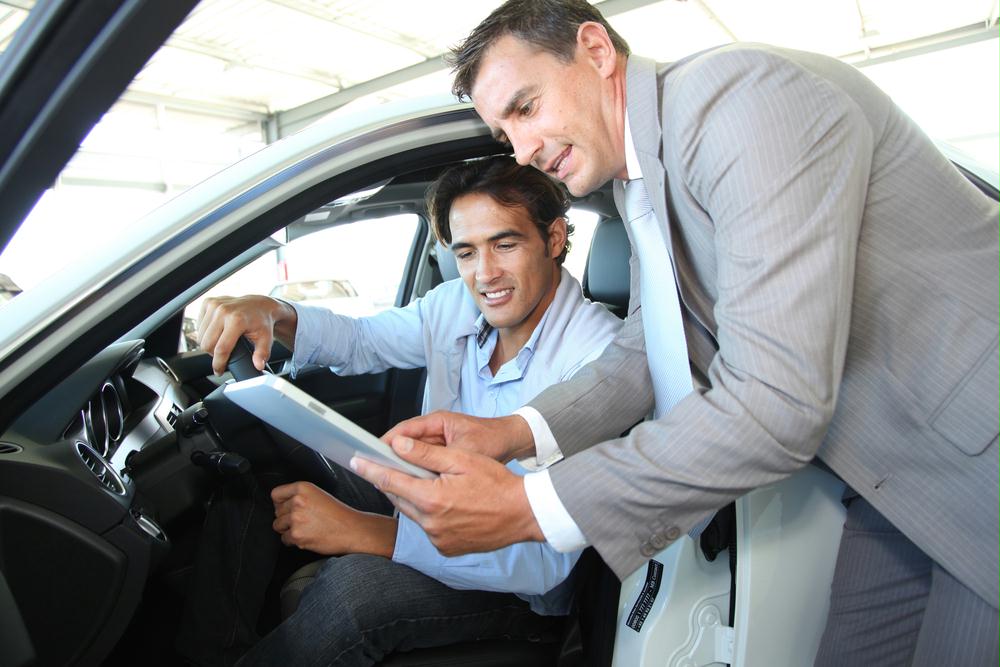 The classic sales funnel's purpose is to pull in the most leads possible through a step-by-step process converting the leads to buyers for your vehicles and services. Even though this funnel, invented by E St Elmo Lewis, has been around since 1898, marketers still use it.
The theory is that many people will become aware of your products because of your broader marketing efforts and become leads as they are directed into your sales funnel. But these people are only potential customers.
As these potential customers slide down the sales funnel, some will fall out because of a lack of interest, unsatisfactory response, or other unmet expectations. However, a small .5 to 4 percent will eventually become a customer.
This centuries-old sales funnel has three stages called:
Discovery
Consideration
Purchase
You may wonder if you're supposed to wait for people to make their way, unaided, down the sales funnel and call you up for an appointment? No, this is where your communication to the customer comes in. But what do you say? When do you say it? And how do you say it?
The Discovery Phase
Let's assume your potential customer is discovering that they need a new car. And soon, they'll be seeking answers to the type of vehicle to purchase. They're doing searches on the web, visiting car review sites, and seeking resources to educate them on what to expect. Their ultimate desire is to narrow their investigation, and you need to be in their search results.
This is where your social, paid search, SEO, and website content come in handy. As the customer searches for details on their next SUV, they find your content in the search results. Your audience needs information to answer their questions about buying the right SUV. They're also looking for where to get the vehicle and how much they should pay.
Ideally, you'll have content on your site that educates the consumer on the products you sell, gives tips on what to look for, and presents your products as the answer to their need. By doing this, you'll bring them to the next step in the sales funnel.
For Discovery, you'll want to use:
Social Media Posts
Social Media Relationships
Email Informational Campaigns
Blog Posts
Paid Search
YouTube videos
Website Content and How-To's
The Consideration Phase
In the Consideration Phase, your potential customer has narrowed down their choices to a consideration set, and your vehicle is in it. Even better is that they want to know more about it.
They've considered your vehicle as a possible choice and know you sell them but need more information on whether you or the vehicle is a solution. This moment isn't necessarily a time to begin sending offers and following them around on the web with banner ads about rebates.
You need to provide content that tells them how your SUV can answer their needs and why they should purchase it from you. That content should also have a call-to-action for next steps.
At this point, we're assuming you know the demographic information of this individual and can send them information about the vehicle and your dealership benefits.
In this phase, it's vital to remember the importance of:
Quick Responses to Consumers
Practicing Excellent Customer Service
Promote your Good Social Media Reviews
Provide content ads on Social Media
For Consideration, some things you'll want to use are:
Test Drive Incentives/Gifts
Walk around videos
"What to expect at the dealership" videos
Cost Calculators
Downloadable Content
The Purchase Phase
In the Purchase Phase, your customer has reached the bottom of the sales funnel and is ready to make a move. They will buy a vehicle from you and, hopefully, recommend you to others for future purchases.
It's possible, however, that they'll consider someone else or delay a purchase, but you can still put them on an email nurture campaign to keep your product and dealership top-of-mind. All is not lost.
If the customer buys a product, you can immediately start them on a customer retention campaign. The first thing is asking for feedback on the process to help your customer with any perceived or actual problems. This information will also help you refine your sales funnel communications for the next prospect.
For Consideration, some things you'll want to use are:
Emails
Surveys
Dealership Service How-To's
Nurture Campaign
Retention Campaign
In the End
There are various ways to reach and educate your potential buyers using gatherable data about in-market consumers. Using communication vehicles is essential, but it's critical to be considerate and customer-focused in the process. Ultimately, the consumer buys from you because they trust your character and appreciate that you care for them. That's when the sale becomes a vehicle for your success.
---
Did you enjoy this article from Steve Mitchell? Please share your thoughts, comments, or questions regarding this topic by submitting a letter to the editor here, or connect with us at newsroom@cbtnews.com.
Be sure to follow us on Facebook and Twitter to stay up to date or catch-up on all of our podcasts on demand.
While you're here, don't forget to subscribe to our email newsletter for all the latest auto industry news from CBT News.