In the first edition of Fraud in the Modern Auto Retailing Age with Pete MacInnis, CEO of eLEND Solutions, we shared how eLEND's ID scanning technology played a critical role in helping the Houston Police Department catch fraud suspects trying to purchase vehicles with fake IDs. Then, Sergeant Darren Schlosser from the Houston PD joined the show to discuss the ways they work closely with auto dealers to prevent ID fraud and catch the bad guys. Today, we will share results from over 700 auto dealer respondents to eLEND's survey called Is Identity Fraud Jeopardizing Digital Retailing Profitability?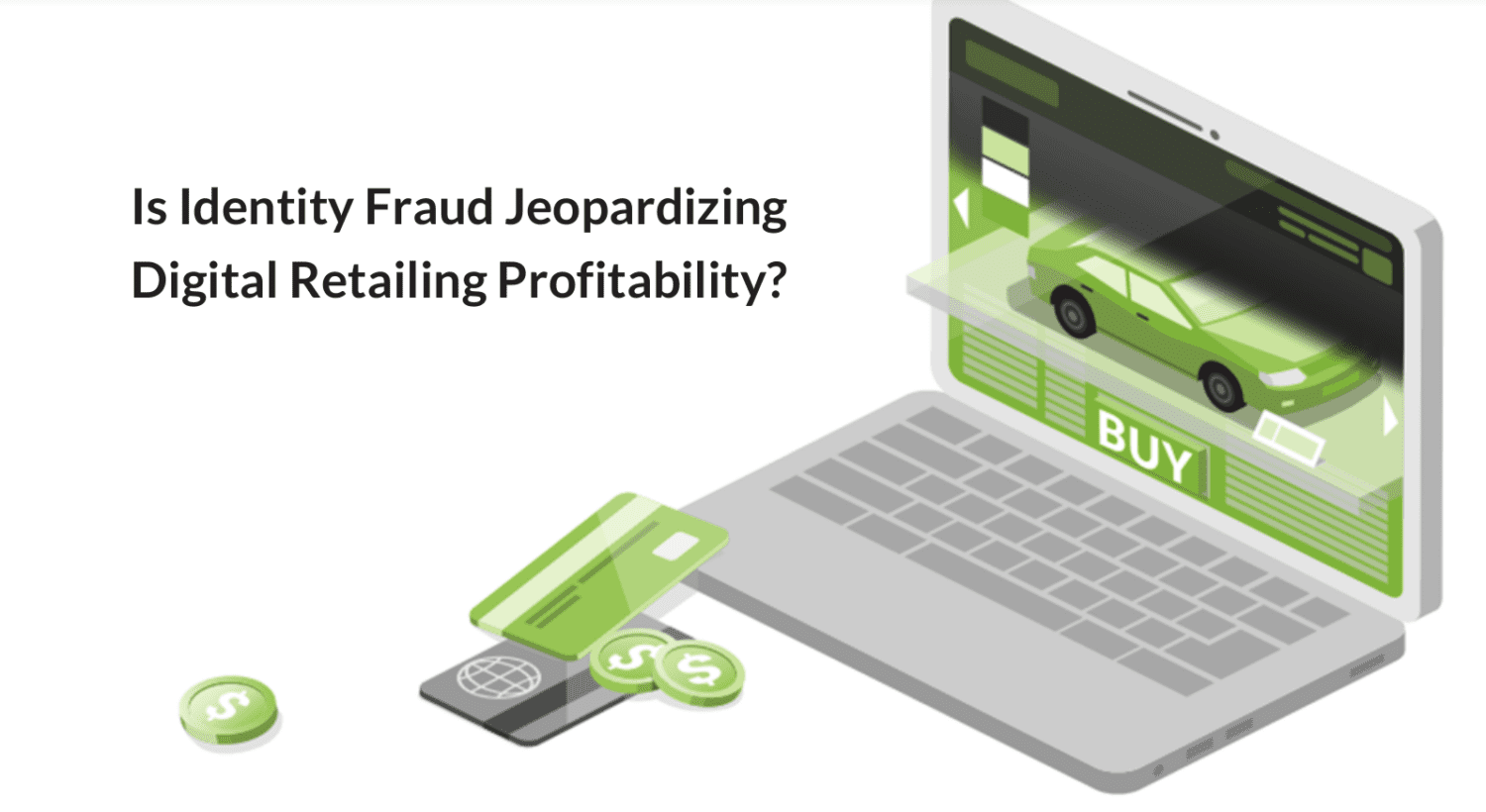 MacInnis begins by sharing highlights from the survey, which shows just how much vehicle purchase fraud has accelerated since the pandemic began. MacInnis says there have been over $500 million in identity fraud losses at the franchise level so far in 2022.
He says it's no surprise that 88% of respondents acknowledge that the auto retail industry has seen an increase in identity fraud since the pandemic began. But he says what's more surprising is that 84% of dealers report having directly experienced identity fraud at their dealerships. One-third of that group reported seeing a 20% increase in identity fraud-related activity since the pandemic started.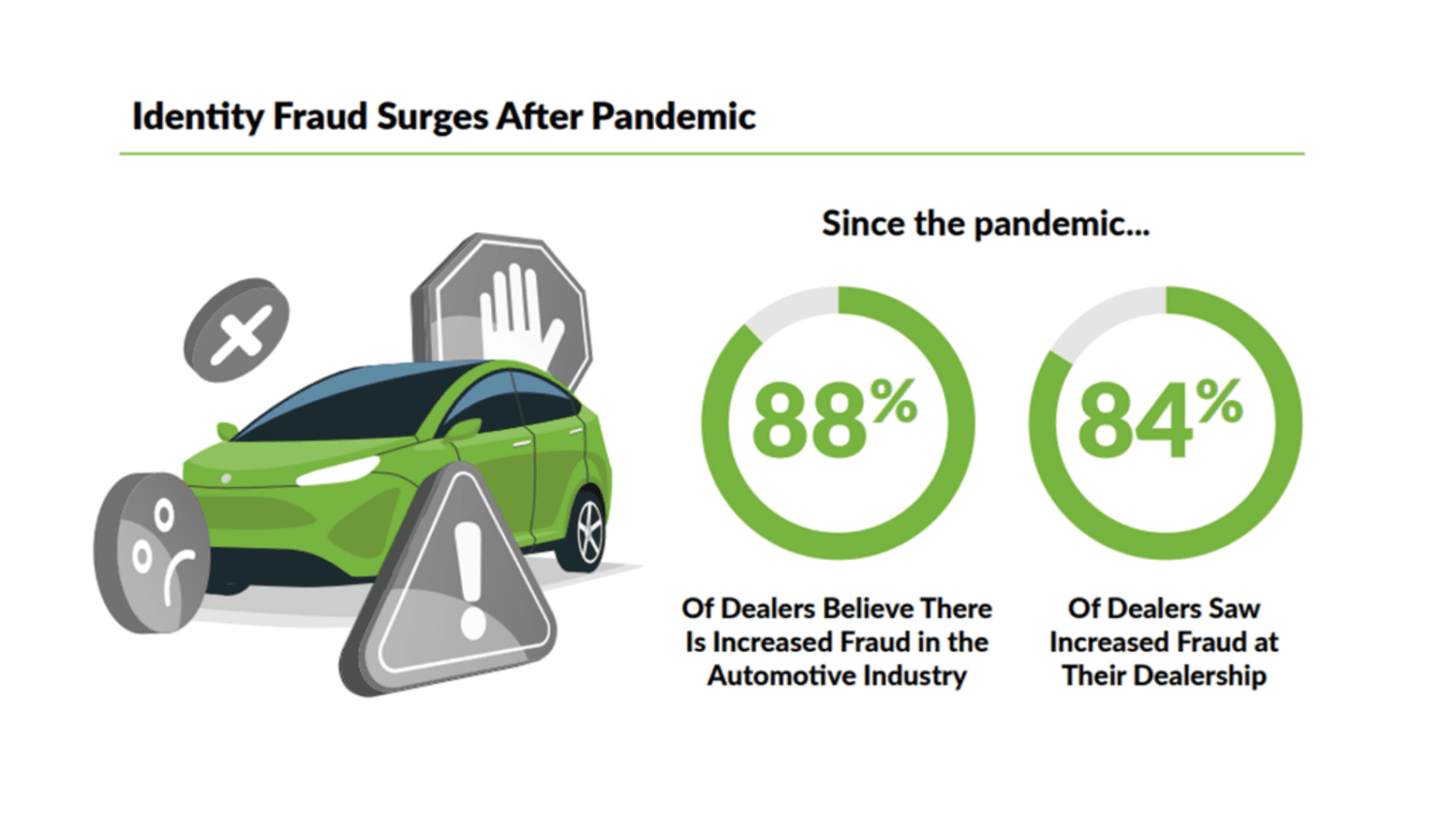 MacInnis says the survey shows that 79% of dealers reported a vehicle loss related to identity fraud-related activity over the past year, meaning they lost a vehicle out of the store as a result. He says 40% reported a loss of one to two vehicles. MacInnis says 60% of that group reported a loss of three or more vehicles in the past year, a result that he called alarming and unexpected.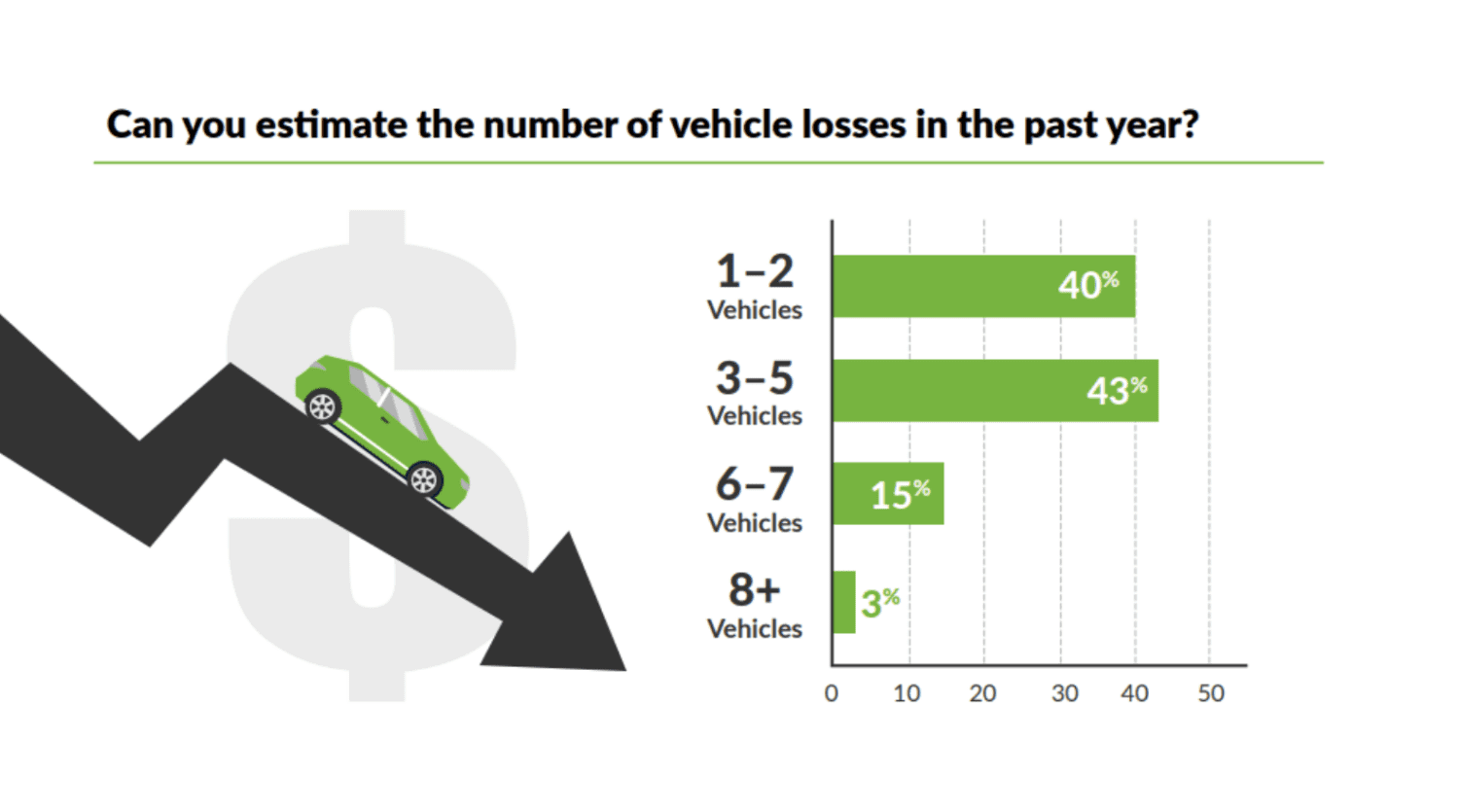 As for why there has been such an increase in fraud-related activity since the pandemic, MacInnis says dealers are almost unanimous in their opinions that an increase in digital retailing is a contributing factor. He explains that 95% of dealers who experienced a loss due to identity fraud tracked that fraud to the expansion of remote finance transactions, and what he called "digitization of the deal." According to the survey results, 86% of dealers said they are predicting that as more transactions move online, identity fraud will increase and become even harder to prevent moving forward.
MacInnis says the survey also revealed that losses are not limited to just ID fraud, but that dealers are reporting an increase in loan application fraud as well. Results found that 77% of dealers saw a 10-20% increase or more in loan application fraud, and one-third of dealers reported that one in every 100 applications they received included fraudulent information.
MacInnis said one of the most important questions the survey asked dealerships related to how they were protecting against identity fraud risk. He says the top two responses were simply photocopying the ID (64%) and using the red flags rule (56%). MacInnis says it's interesting, considering the increase in fraud experiences, that only 33% of respondents cited the use of any ID verification technology as part of their risk abatement strategy.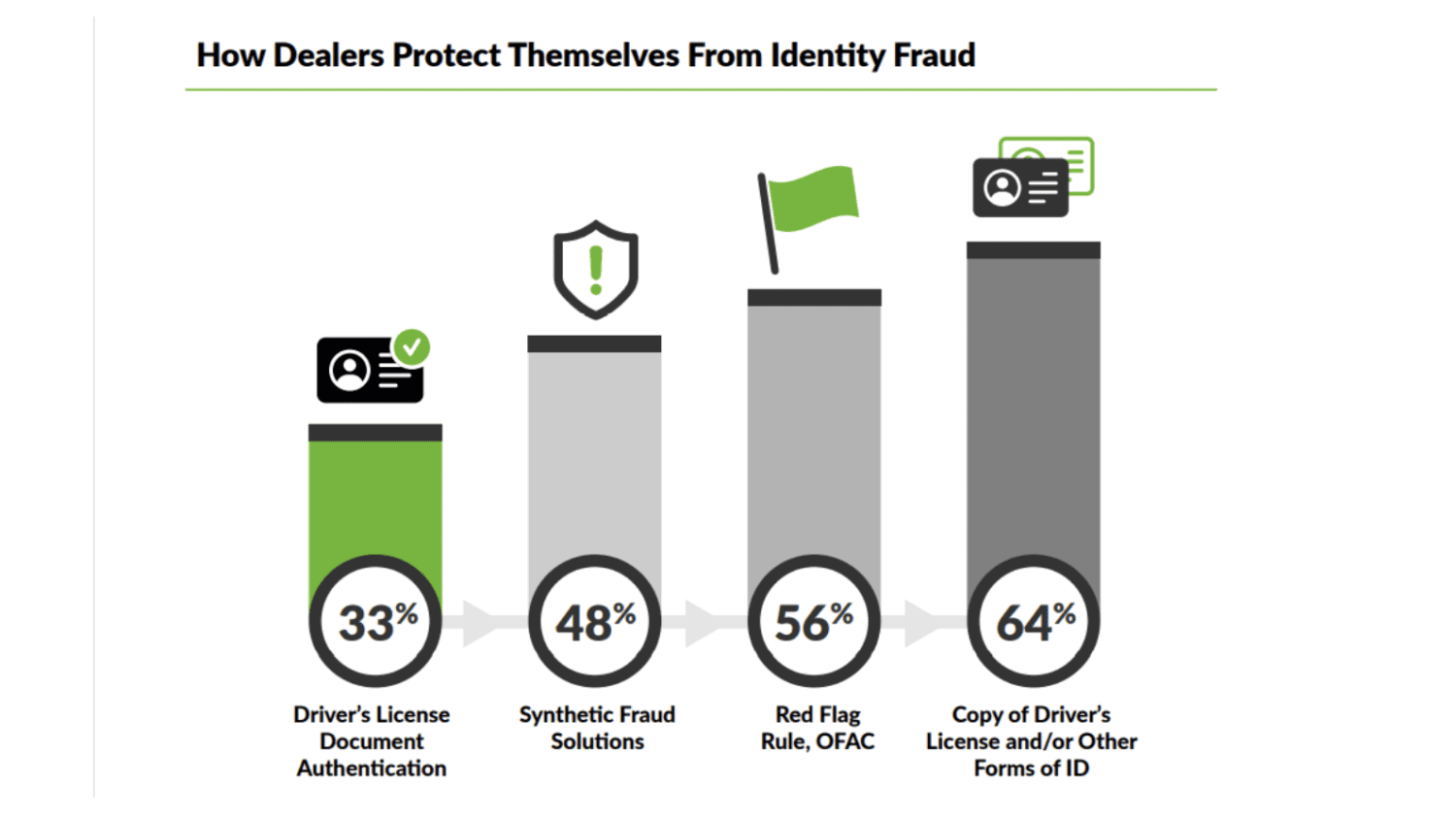 Macinnis says dealers are overwhelmingly using unsophisticated, compliance-driven, audit protection tools – which is putting them at risk and making them an easy target. He says dealers believe, "as long as I check the box, everything's fine when in reality it's not."
He points out that these are very sophisticated crime rings committing these fraud activities, and not "just your average joe." He says these crime rings use very sophisticated tools to take advantage of dealers and use low-level people to take the most risk during fraudulent transactions.
MacInnis makes a recommendation for dealers to really embrace ID verification technology as transactions become even more digital. He says dealers need to use technologies that include the forensic authentication of the driver's license document in conjunction with matching the data extracted from that document against hundreds of databases, a process he says can be automated. Those tools will help dealers minimize their fraud risk before it becomes an expensive problem. MacInnis says there are tools out there that can help dealers do that.
He also mentions that tools like these are not just about fraud prevention. He said he would like to demonstrate to dealers how putting the right tools in place can use a 60-second process to shave 60 minutes off their sales process. According to MacInnis, these tools can "shift the information pendulum back towards the dealers," something that will help them increase profitability and improve the customer experience.
---
Did you enjoy this interview with Pete MacInnis? Please share your thoughts, comments, or questions regarding this topic by connecting with us at newsroom@cbtnews.com.
Be sure to follow us on Facebook, LinkedIn, and TikTok to stay up to date.
While you're here, don't forget to subscribe to our email newsletter for all the latest auto industry news from CBT News.