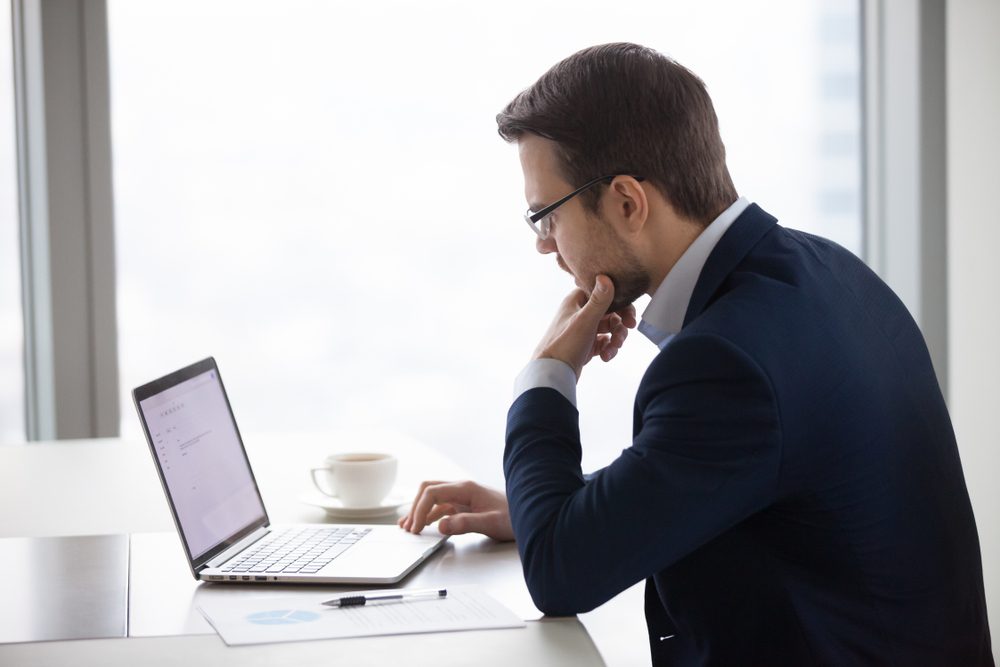 Automated email replies always feel dismissive to me. Like my inquiry is not important enough for an actual person to reply. Yet, most dealership CRMs are configured to automatically send generic email responses to online lead inquiries. Why are we doing this?
Sure, we've all been conditioned to respond as quickly as possible. However, being quick should never trump being impressive. I'd much rather wait 30 minutes for a personal response than wait five seconds for what feels like a brush-off. And you can bet I'd rather do business with the former. 
Instituting a policy of personal responses to internet leads doesn't have to take a lot of time or training (yes, you still need an automatic response for after-hours inquiries). A quick, thorough, and personal response can become second nature to your team if you give people a simple template to follow, and mandate the practice. 
The best template for lead response emails that get responses is one divided into three sections that meet three key goals: Create a positive first impression, drive customer engagement, and demonstrate transparency. Here's how. 
Create a positive first impression
A positive impression starts with your subject line, and what you type matters. A lot.
Up to 35% of email recipients open email based on the subject line alone. Begin with a subject line that is written like a personal text message (to further increase open rates) and includes the customer's first name and the vehicle of interest. For example, "Hey John, here's the info you requested about the Toyota 4Runner." It's short, personal, and promises answers to those burning vehicle questions. 
Next, professionally introduce yourself at the beginning of the lead response email. I'm always surprised how few salespeople do this. Yet, it's crucial to let the customer know they are interacting with a real person with the product knowledge to help them. 
Cultivate more customer engagement
After introducing yourself, show appreciation for the customer's interest. It can be as simple as, "Thank you for reaching out today." This is important because customers who don't feel appreciated leave. Up to 68% of customers churn because they believe a business doesn't care about them. 
A customer value statement (not dealership-focused) can also go a long way towards cultivating engagement. The focus of today's consumer is less about whether your dealership has been around for decades and if you're family-owned, and more about if you are willing to provide a great experience. For example, "Visit our online store where you can research and select vehicles and enjoy an easy buying experience." This statement is all about your customers, not your dealership. 
Finally, consider embedding short (30 to 60-second) videos in your replies. Studies show a 19% increase in email open rates when including video, and a 65% increase in email click through rates when including video. Video is powerful because it reflects emotion and human touch which help build trust and rapport faster. 
It's easy and fast to take videos with a mobile phone. Record a personal greeting, make a vehicle-specific video by stepping into the vehicle a customer inquired about, or do a vehicle walkaround – the options are limited to your imagination. 
Demonstrate transparency
Today's customers can access just about anything about a vehicle (including price) through self-guided research. There's no point in trying to hide information, unless you want to take your dealership out of the running for a sale. 
Instead, make it your goal is to answer questions, provide value, and deliver "next level" information. First, address availability and why it's a good time to buy. For example, "Yes! It's available and now is a great time to buy because of <low interest rates, seasonal specials, etc.>."
Then, transparently provide pricing information that exceeds the customer's expectations. For example: "Here's the lease, loan, and out-the-door price on the Toyota 4-Runner you're interested in." 
Here's the template with the complete lead response email text.
Subject: 
Hey John, here's the info you requested on the 2022 Toyota 4Runner."
Main Message:
Hi John, I'm Linda and I've been helping customers of Anytime Toyota for over 5 years. Thanks for getting in touch today!
I'm happy to tell you the 4Runner is available, and now is a great time to buy because we're running seasonal specials. 
Here's the lease, loan, and out-of-door price on the 4Runner <include pricing>. I'm happy to answer any questions.
Be sure to visit our online store <link> where you can research more vehicles and even start the purchasing paperwork. Thanks again for reaching out!
Best,
Linda
Remember, the goal of a lead response email is to earn the privilege of a response, not to sell a car. Don't go for the hard close. Instead, answer the customer's questions, give transparent information, and make it personal. The payoff will be engaged customers who enjoy working (and buying) with you.
---
Did you enjoy this article from Lawson Owen? Read other articles on CBT News here. Please share your thoughts, comments, or questions regarding this topic by submitting a letter to the editor here, or connect with us at newsroom@cbtnews.com.
Be sure to follow us on Facebook and Twitter to stay up to date or catch-up on all of our podcasts on demand.
While you're here, don't forget to subscribe to our email newsletter for all the latest auto industry news from CBT News.