Sometimes, we all need a bit of a pick-me-up. Something to keep us going when the coffee gets cold, work piles up and burnout becomes ever-present. It is so easy to lose sight of what fulfills us in the routine of everyday life. However, a motivational word or inspirational story can get us right back into the swing of things. This is where the beauty of video comes in. Need some insight on increasing sales, looking for a tip on transformational leadership? Videos preserve the words of leaders who share their triumphs and mistakes. Below are ten videos meant to inform as much as they are to inspire.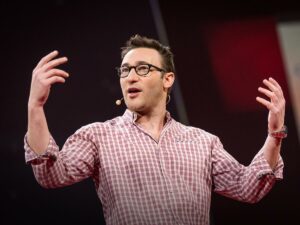 James Cameron – Curiosity – It's The Most Powerful Thing You Own "Failure has to be an option, in art and exploration, because it's a leap of faith. And no important endeavor that required innovation was done without risk." James Cameron, the director behind groundbreaking films like Terminator, Titanic, and Avatar, describes an early life filled with curiosity. His passion for the ocean as a child led to films addressing this area.  His message of being open to new ideas in an era of innovation, and never betting against yourself is an important one for auto industry professionals. In a field of ever-changing technology and consumer desires, curiosity and creativity are welcome.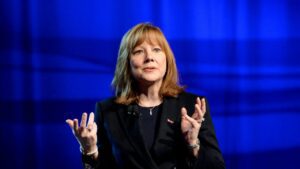 Mary Barra – The Importance Of Being Held Accountable

Mary Barra, CEO of General Motors, addresses employees concerning the investigation into safety lapses in GM vehicles that caused the deaths of over 100 customers. This video goes into the technical and detailed nature of the government's investigation, but it also shows a leader being transparent with the staff of GM and the public. Barra discusses the importance of being held accountable and remembering the lives lost as a result of poor safety management. Her emphasis on teamwork, overcoming the shadow of mistakes, and embracing accountability are essential for any aspiring leader to see. Many of us will not be CEOs, but at some point, we will all be in a position of how we choose to lead in difficult moments.
Ric Elias – Three Things I Learned While My Plane Crashed Would you change how you live today if you knew life was ending sooner than you thought? Ric Elias, CEO of Red Ventures, was on Flight 1549, the plane that crashed landed in the Hudson River in New York in January 2009. He talks about the three most important things he learned about himself and tells the inspirational story of life's new meaning after this experience. Elias' story puts life in perspective and motivates us to remember what is important. His story is harrowing as much as it is motivational.
Seth Godin – How To Get Your Ideas To Spread Seth Godin is one of the most well-known voices when it comes to digital marketing and "out-of-the-box" thinking concerning branding. His TED Talk lays out ways entrepreneurs and marketers can differentiate themselves from the competition. The main message of his talk being: find the people who could care about your message, and make them care about what you do. He points out that it does not take a lot to be remarkable; it just requires some creativity and attention to your audience. People have a lot of brands and messages to choose from, so he outlines ways many companies have risen above the masses.
Shau-Wai Lam – Promoting A Culture of Friendship and Teamwork Shau-Wai Lam, former chairman of DCH Auto Group and co-worker, Conrad Kwan discuss the impact their fifty-year friendship has had on their work relationship. Lam outlines how the friendship taught him the importance of creating an environment of teamwork, trust, and servant leadership among the DCH Auto Group team. By fostering a united front internally, customers can be better served and be made to feel that they matter. This video highlights the significance of building relationships that last, and the long-term effect it can have on leadership.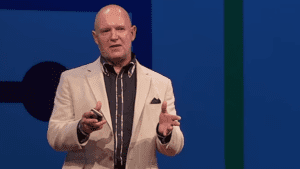 Julian Treasure – Five Ways To Listen Better We have an inherent need to feel like someone is listening to us. Regardless of whether we are telling someone about a problem, purchasing a car, buying a new phone, or meeting a new friend, we want to feel like the other person hears us and takes our concerns into account. Anyone working in sales, marketing, public relations, or management should know this better than anyone. Sound consultant, Julian Treasure, shares five ways people can start to hone their listening skills to hear what others are saying to create stronger connections in our personal and professional lives.