A new study conducted by DealerPolicy revealed that auto insurance plays a larger role in a vehicle purchasing decision than previously thought. More than seven in ten shoppers weigh the cost of car insurance before completing their vehicle purchase. Of the car buyers surveyed, under half responded that the dealership staff "did nothing to assist with finding insurance options". 
The DealerPolicy study, Automotive Retail & Auto Insurance Trends for 2021, discovered that most the sales experience in a dealership is inherently connected with vehicle insurance. Although most salespeople attempt to sell a vehicle on its merits alone without factoring in the cost of insurance, consumers have a different idea. A majority checked the cost of insurance prior to sealing the deal on their purchase. 45% of respondents said the cost of insurance factored into their vehicle decision. 
What customers want from their in-dealership experience
From the survey results, it seems that car shoppers want the dealership to help them explore their insurance options, making for an end-to-end buying experience. That's also a matter of perspective, though, as 93% of salespeople state that they did assist the customer with their insurance policy, although only half of customers acknowledge it. 
However, of the customers surveyed by DealerPolicy for this study, 70% believed that their insurance rates would go up with the purchase of a new car. Overwhelmingly, it's understood that they will pay more for car insurance; they'd simply like to streamline the process during their purchase. 
Rather than finding the lowest-cost insurance or the best coverage for their needs, 71% of car buyers end up adding the newly-purchased car to their existing policy. As many as 35% do so while completing the purchase at the dealership.  
How it affects dealers
For dealerships, vehicle insurance may not be an area that earns them money unless an outlet or agent is on hand. But today's car buyer clearly expects that the process should no longer take three hours from start to finish, research not included, and insuring a car is yet another reason that the sales process takes longer prior to delivery. 
A lengthy process that doesn't take into consideration the complete journey from browsing through to ownership leaves a dealership vulnerable to poor sales satisfaction survey results.  
Provide end-to-end purchasing assistance
Whether it's for car insurance, remote sales, or beginning F&I paperwork online, dealerships can offer the best experience to customers by tackling all the pain points in the journey. By identifying deficiencies in the process and providing solutions to buyers, dealers can ensure complete customer satisfaction in a highly competitive retail environment.  
An insurance partner would be of benefit
For dealers who don't have an insurance agency baked into the store, it would be beneficial to partner with a provider. Whether it's a digital insurance provider like DealerPolicy or a partner at a dedicated agency in the neighborhood, connecting a customer directly to your insurance partner can boost your customers' satisfaction. 
---
Did you enjoy this article from CBT News? Read more here.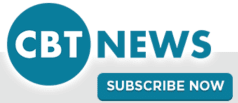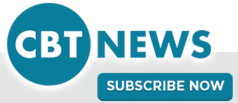 Be sure to follow us on Facebook and Twitter to stay up-to-date or catch-up on all of our podcasts on demand.
While you're here, don't forget to subscribe to our email newsletter for all the latest auto industry news from CBT News.