Today's Featured Interview: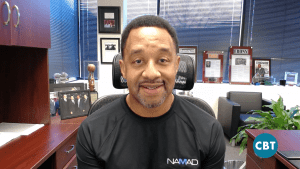 NAMAD President Damon Lester shares his bold agenda for 2021
2020 was a rollercoaster year for many minority dealers. To continue the conversation regarding diversity in automotive and to look ahead at 2021, we spoke with Damon Lester, President of the National Association of Minority Automobile Dealers or NAMAD. For those who are unfamiliar, the association advocates for diversity and inclusion throughout the automotive industry. Today, we're diving into NAMAD's to-do list for 2021, and other trends on the horizon for the automotive industry. Watch the full segment here.
Top Headlines:
Minnesota car dealers were in federal court last week to fight a proposed change to the state's emissions rules for new automobiles. The regulations at issue would bring Minnesota's emissions standards for new car sales up to par with those enforced in California. If the emissions standards are changed, Minnesota would become the first midwestern state to take on the higher regulations. In the complaint, the Minnesota Auto Dealers Association argued that the state's ongoing rulemaking is preempted by federal environmental laws. Public comment on the issue is planned for February, and the standards wouldn't be adopted until the 2025 model year.
Due to a parts shortage, almost 4,000 UAW Ford members will be staying home this week. Ford is temporarily shutting down its Louisville assembly plant, which builds the Ford Escape and Lincoln Corsair. While many factories have been able to reopen after the shutdowns last spring, the pandemic is still impacting supply chains across the world. Kelli Felker, Ford's global manufacturing and labor communication manager told the Detroit Free Press that the automaker is working closely with suppliers to address potential production constraints tied to the global semiconductor shortage. The company has scheduled a down week which began today and will proceed through Sunday.
Volvo announced plans to triple its output of electric vehicles. Company officials have said that the automaker's future is electric after finding success with its recharge lineup. The steps to increase electric capacity comes as recharge sales more than doubled in 2020. The company expects more than 50% of its total sales to be fully electric cars by 2025, with the other half of sales coming from hybrid vehicles.
After reports surfaced of pairing Hyundai Motors to the production of Apple's autonomous electric vehicles, Hyundai has now backed away from these claims. The automaker now says that it has received several requests for their cooperation from multiple companies. After the initial report paired Hyundai with Apple, shares of the automaker surged 19%, adding $8 billion to the company's market value. Apple has declined to comment on this report.
News & Opinion: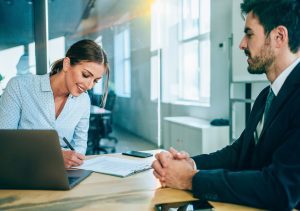 Study shows car buyers want a smoother insurance experience at the dealership
A new study conducted by DealerPolicy revealed that auto insurance plays a larger role in a vehicle purchasing decision than previously thought. More than seven in ten shoppers weigh the cost of car insurance before completing their vehicle purchase. Of the car buyers surveyed, under half responded that the dealership staff "did nothing to assist with finding insurance options." The DealerPolicy study, Automotive Retail & Auto Insurance Trends for 2021, discovered that most the sales experience in a dealership is inherently connected with vehicle insurance. Although most salespeople attempt to sell a vehicle on its merits alone without factoring in the cost of insurance, consumers have a different idea. Read More

Tips to handle bad online reviews for F&I
Think about the last time you bought anything online. What did you do first? You probably started with Google (as we all do) or maybe to the website of the product or service you are deciding on. For a car dealer, especially the F&I department, online reviews can be a tricky minefield to navigate. When a dissatisfied car shopper voices everything they think is wrong with the process to buy a car there, the reach is enormous. Auto dealership reviews influence a staggering 65% of consumers making it the third most-affected industry when it comes to the power of online reviews. F&I already has to constantly overcome the often unfair poor reputation it has dealt with for decades but the advent of online review adds another fire to be ready to put out. Read More
---
Did you enjoy today's automotive newscast? Please share your thoughts, comments, or questions regarding this topic with host Jim Fitzpatrick at jfitzpatrick@cbtnews.com.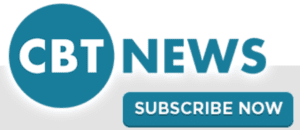 Be sure to follow us on Facebook and Twitter to stay up to date or catch-up on all of our podcasts on demand.
While you're here, don't forget to subscribe to our email newsletter for all the latest auto industry news from CBT News.