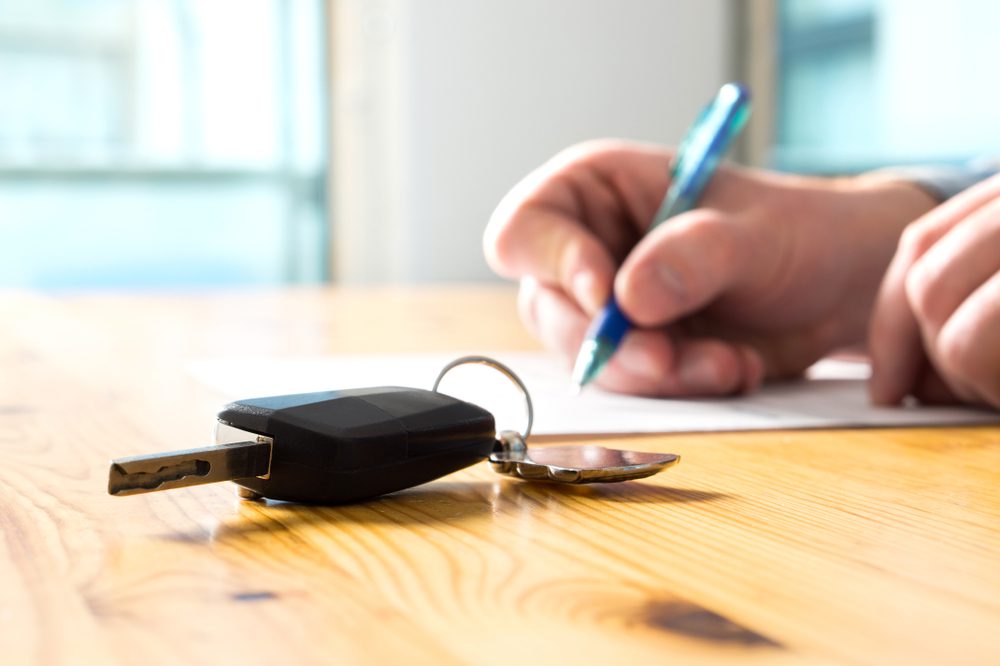 Data United LDS has released the results of its 12-year study surrounding consumers' debt and the stress that comes with it, which showed that a staggering amount of people currently feel a sense of pessimism towards their finances. In the survey of over 50,000 people, one primary finding was that in 2022, 21% of respondents indicated they have "totally given up" on a debt-free future. While this number has fluctuated throughout the last decade, it has steadily increased since 2019. 
27% of respondents were slightly more positive and answered that they "don't know" if they will ever be debt-free in their lifetimes. Thirty percent of respondents said they "most likely" will be, and 22% were "totally confident" that they will be. Financial stress was most prominent in respondents from Colorado, Nevada, Idaho, Montana, and Maryland, and the least stress was found in the middle of the U.S., Alaska, Hawaii, and various states in the Northeast. 
Of course, car payments can contribute greatly to the financial stress of consumers, as many find it difficult to keep up with monthly payments, sometimes unattractive interest rates, and the cost of maintenance and repairs. Many people are in financial situations that cause them to neglect payments and/or always have the fear of missing future payments, which can lead to a lot of stress and the need for some better financing options. 
Financing education and options
One key finding from the study was that 62% of respondents reported they had "zero financial education from parents and/or school." This may be a significant factor in auto debt, as many consumers may not know what they are agreeing to when they sign forms and financial papers throughout the car buying process. Therefore, dealers should be straightforward with their customers and find out what level of financial knowledge they have before getting into the fine print.  
Car dealers, especially those in the states outlined above that reported the least financial confidence, may want to think about targeting longer and less costly financing and leasing for customers. This process may be able to help keep monthly costs down and decrease the likelihood of customers defaulting on their loans. Encouraging the largest possible down payment will also help reduce monthly payments, and with the ongoing high used vehicle values, some consumers may want to use their current vehicles as trade-ins and put that money towards the down payment on a new car. 
Another huge factor in financing a car is the annual percentage rate (APR), and many consumers know what it is but not exactly what it means for their specific purchase. Many car shoppers are looking for longer leases without exorbitant interest rates, so helping customers find these or offering them directly can help alleviate some of the financial hopelessness Americans are feeling. 
If applicable, many dealership customers may be able to benefit from a manufacturer-sponsored program that may be available at the time of purchase. These often cover specific vehicles or come with specific terms, so dealerships should stay knowledgeable about these at all times and suggest them to customers who may get better financing options through these programs.  
Car subscriptions
With millions of people now working fully remote, some have been able to sell their cars and go without one, which likely helped them financially but can also sometimes be a hindrance when one is needed, seeing as the price of a rental car can get quite hefty in most regions. Certain automakers and dealers are floating the idea of daily, weekly, and monthly subscription services, which could provide customers with a variety of vehicles coupled with insurance, roadside assistance, and other perks for a monthly fee. 
Volvo, Mercedes-Benz, and Cadillac are three of the more high-end automakers tapping into this option, but there are less expensive options like the Canvas car subscription service, which provides users with Ford or Lincoln vehicles from any period of time ranging from a month to a year. Customers utilizing such subscriptions can normally choose things that will affect the price of a monthly subscription, such as certain interior and technology features, subscription lengths, mileage limits, insurance coverage, and routine maintenance plans. 
For now, car subscription offerings are in very few localities, but dealers (and manufacturers) may want to monitor how well these programs perform in the near future.  
Overall, dealers can benefit from a willingness to help their customers and the community. Having a car is still necessary in most areas of the U.S., so the concept of owning one is not negotiable for many people regardless of their financial situations. Therefore, dealers and automakers should ensure critical financial information is widely available and accessible for all customers while also assisting them in finding the best financing for their specific situations.
---
Did you enjoy this article from Kimberly Hurley? Read other articles on CBT News here. Please share your thoughts, comments, or questions regarding this topic by submitting a letter to the editor here, or connect with us at newsroom@cbtnews.com.
Be sure to follow us on Facebook and Twitter to stay up to date or catch up on all of our podcasts on demand.
While you're here, don't forget to subscribe to our email newsletter for all the latest auto industry news from CBT News.