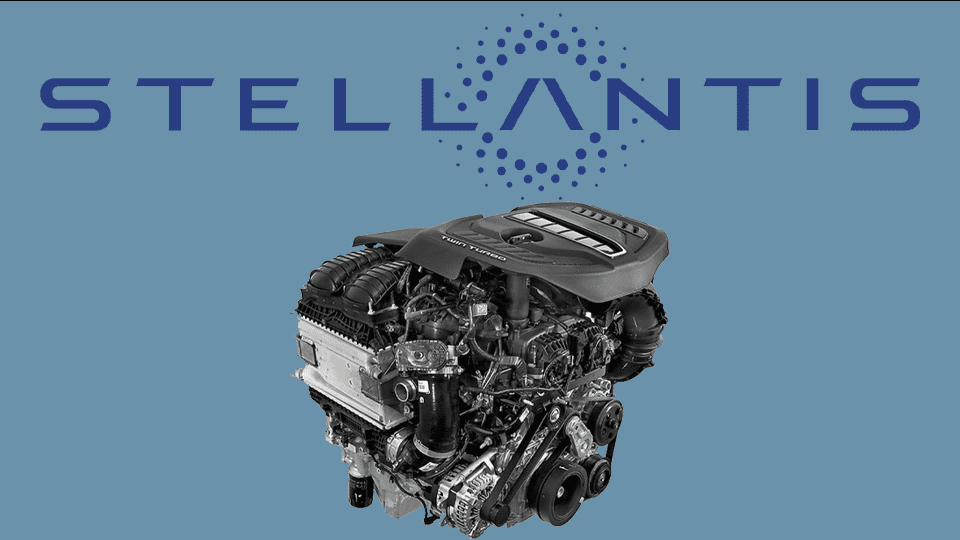 It's been more than 15 years since the 4.0L engine made popular in the Jeep lineup was discontinued. That was effectively the end of their inline-six motors. While it was one of the most reliable engines, it struggled to meet fuel efficiency and emissions standards. But Stellantis is reviving the inline-six engine, announced officially on Friday after years of rumors that it was on its way. 
The new I-6 engine series is dubbed 'Hurricane', a moniker that hasn't been very secret since 2019. It will be a "twin-turbo, inline, six-cylinder engine puts out less tailpipe emissions and uses less gasoline than larger engines, yet delivers V-8 levels of power", according to Stellantis' press release. It's touted as an engine that out-powers competitors' naturally aspirated V8s and forced-induction six-cylinders as well. 
Two variants will be released, with one focused on efficiency and the other geared toward high-performance. The Standard Output variant is said to exceed 400 hp and 450 lb.-ft of torque while the High Output is tuned for more than 500 hp and 475 lb.-ft. of torque. Both options will be "up to 15% more efficient than larger engines". 
Stellantis head of propulsion systems, Micky Bly, said, "As Stellantis aims to become the U.S. leader in electrification, with a 50% battery-electric vehicle (BEV) sales mix by 2030, internal combustion engines will play a key role in our portfolio for years to come and we owe it to our customers and the environment to provide the cleanest, most efficient propulsion possible. The Hurricane twin-turbo is a no-compromise engine that delivers better fuel economy and an important reduction in greenhouse gases without asking our customers to give up performance."
ICE engine announcement amid electrified news
As the industry has been laser-focused on electrification, the announcement of a new internal combustion engine design is unusual. Even among Stellantis' Dare Forward 2030 an emphasis on electrification has been central. 
However, with more stringent fuel economy standards annually in the US and a shift to electric vehicles a long game, there needs to be an increased focus on making gas-powered vehicles more efficient – a goal that Stellantis' Hurricane I-6 engines achieve. 
The announcement also caters to skeptics of electrification, whether hybridized or fully electric, who have quickly seen their choices for non-electrified models erode. The Hurricane engines may also keep some of Stellantis' models more affordable since costly battery packs aren't required. 
'Inline' with Carlos Tavares' belief electrification is political
Along with the need to make ICE vehicles more efficient according to CAFÉ standards, the announcement of the Hurricane engines is in line with previous comments Stellantis NV CEO Carlos Tavares made at the Reuters Next virtual conference on December 1st. At the time, he said that not all carmakers will make it with the torrid pace of electrification. 
In January, he said in an interview with European publications, "What is clear is that electrification is a technology chosen by politicians, not by industry."
---
Did you enjoy this article from Jason Unrau? Read other articles on CBT News here. Please share your thoughts, comments, or questions regarding this topic by submitting a letter to the editor here, or connect with us at newsroom@cbtnews.com.
Be sure to follow us on Facebook and Twitter to stay up to date or catch up on all of our podcasts on demand.
While you're here, don't forget to subscribe to our email newsletter for all the latest auto industry news from CBT News.