Sonic Automotive has announced all-time record revenues and gross profit for the second quarter. The fortune 500 company based in Charlotte, North Carolina is reporting record Q2 earnings of $3.7 billion, up 9% year-over-year. The company's used vehicle brand EchoPark Automotive also gained 12% in revenues year-over-year. We're going to discuss all of that and more today on Inside Automotive with Jeff Dyke, President of Sonic Automotive.
Second quarter highlights: 
All-time record quarterly gross profit of $588.8 million, up 15% year-over-year
Reported net income from continuing operations of $94.8 million ($2.34 per diluted share)
All-time record quarterly total Finance & Insurance ("F&I") gross profit per retail unit of $2,503, up 13% year-over-year
 All-time record quarterly EchoPark gross profit of $49.5 million, up 37% year-over-year

Dyke says that, like everybody else, they are facing slowdowns with new car inventory. However, the business is solid, and Dyke believes margins will remain high at least through Q3 and Q4 of this year. He adds that OEMs have done an excellent job of keeping inventories tight.
The optimal day supply for a car dealership, in Dyke's opinion, is 30 days. That's how Sonic runs its pre-owned business, and the new car business should run the same way. Pre-COVID, OEMs were allocating 70, sometimes an 80-day supply of new vehicles, and car dealers were fighting for much smaller margins. Vehicles should be sold at MSRP so dealers can make respectable margins and the consumer pays a fair price. This is the message Dyke relays to the manufacturers every chance he gets.
In terms of acquisitions and expansion, Sonic has a few deals working before the year's end. Not too long ago, Sonic closed on the purchase of RFJ Auto Partners, taking another step towards future investment. Sonic's ultimate goal is to reach 90% of the market nationwide. By the end of 2022, Sonic will be in 55% of the market, and Dyke is confident that consolidation efforts will allow the company to reach 90% in the next couple of years. During that time, the 1-4-year-old pre-owned market will likely level out, and then the focus will be on protecting that market.
It's tough to get both new and used inventory right now; however, 57% of the company's used vehicles are coming from trade-ins and purchases off the street this month. That is a significant change because, before COVID, this number was less than 10%. But they had to adjust out of necessity.
One of the most significant issues Dyke sees right now is the average monthly payment for a used car. Traditionally, this payment has hovered around $400. Today, it is closer to $600.
Watch the entire interview above to hear more insight from Sonic Automotive President Jeff Dyke.
---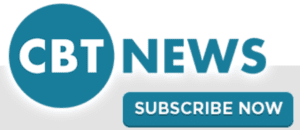 Did you enjoy this interview with Jeff Dyke? Please share your thoughts, comments, or questions regarding this topic by connecting with us at newsroom@cbtnews.com.
Be sure to follow us on Facebook, LinkedIn, and TikTok to stay up to date.
While you're here, don't forget to subscribe to our email newsletter for all the latest auto industry news from CBT News.