Recently there has been some buzz about auto listings being stolen on Facebook. Dealerships who posted cars online found that the link attached didn't necessarily bring business to their car; rather, it would either claim there was no participating dealership selling the car in question or would shunt traffic towards other dealerships. Often, dealers weren't aware that anyone else had a link on their listing or knew about the link but did not know how to remove it.
SpinCar and other companies have been known to siphon data from online car listings and use it to generate traffic for themselves or others. When so much of business is being done online, and with Facebook being prime territory for connecting with new customers, what's a savvy dealer to do to protect themselves?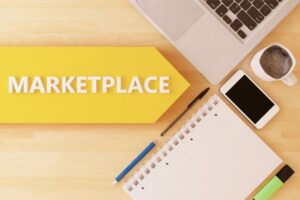 The first thing to know is that in many ways an independent seller's hands are tied when it comes to using Facebook Marketplace. If you use a third party to sell your cars, you'll have little control if they have agreements with other companies include affiliate links on your listing. You can request the link be removed, but that request may be slow to happen, unevenly applied or impossible.
Even if you go it alone, you may still find your listing hijacked because of Facebook agreements with third parties and the ease with which businesses can see your tracked data and either duplicate it or learn from it so that they can steal your traffic.
So, to start with, consider using Facebook as an advertising tool instead of a selling the tool. Use it to build a community that is loyal and engaged with your dealership. Post promos or pictures of cars, with links to your website or your dealership's contact information, but without a direct sales option. This will make it easier to ensure sales are coming your way and not others'.
If you still want to use the marketplace to sell cars, make it in tandem with your page. Use your page to educate consumers on the potential fraud or shady business that can be conducted on the marketplace. Let them know that if they're interested in a car you're selling, they can come to you directly or should follow links to you and not a third party comparison site.
On a side note, understand that using Facebook Marketplace affords very little protection for both seller and buyer. While it can be a great tool for expanding your dealership's reach if you're a smaller, independent dealership, be aware that the tool is simply a listing service. You won't be vetted before you list a car and neither will your customers. When making a sale, do your due diligence when meeting with a potential buyer and when actually making the transaction. 
For the same reason, realize that customers might be warier when dealing with you via Facebook. Therefore, be as transparent as possible. Show multiple pictures and make them personal so that it's clear the car you're selling is real. Also, if it's a used car, show pictures of sales receipts or titles so that they know the car isn't stolen, as fencing stolen vehicles have become a problem on all marketplace listing sites.
Again, Facebook is a great way to expand your dealership's client base and reach, but it comes with some potential pitfalls. No matter how you choose to use the site keep your eyes open the whole way through so that you can protect yourself and your dealership.