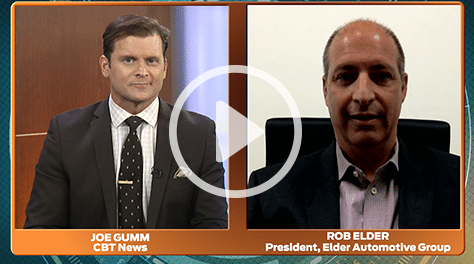 Elder Auto Group President – Rob Elder
The dealership group, Elder Auto Group is thriving today because it was held together by a young, small, minority house wife who could barely speak english. Her son, Rob Elder share their story and secrets to success.
Before Mary Barra, CEO of GM, there was Irma Elder. She was an auto industry leader. After her husband passed away, she built a Ford dealership into one of the largest woman-owned businesses in the country. Today, her family run Elder Automotive Group with seven dealerships spread out in Michigan and Florida.
The auto group has claim awards with 7-time winner of the Ford Motor Group's President's Award and 5-time winner of the GM Dealer of the Year award. Son Rob Elder, president of the group, never forgot the principles he learned from his parents. Especially when it comes to treating employees equally.
Irma Elder has several great sayings, one of those was, "don't make a bad moment a bad day."
Check out the interview for more on the dealerships secrets to success or inside of Car Biz Today magazine