An increasing number of car shoppers are securing financing options through digital loan originations outside of the dealer's purview, according to new J.D. Power research. The 2020 U.S. Consumer Financing Satisfaction Study reveals that digital channels are sought more than ever to line up financing for new vehicles before the shopper makes their purchase, sometimes taking the dealership's F&I options off the table.
Of those customers who finance a vehicle, 15% of mass-market model purchasers have sought direct financing over options from the dealership. Of luxury car buyers, that number is 26% of all borrowers. These loan originations are coming primarily through digital applications apart from captive lenders.
The report indicates that almost one-third of borrowers completed a digital credit application (32%), up 8 points from a year ago. Satisfaction through digital loan origination is higher – 887 on J.D. Power's 1,000-point scale – compared to 842 points when applying at the dealership.
Digital Desire Not Solely Driven by Pandemic
Four in ten car shoppers would prefer to use digital loan originations the next time they purchase a car, according to the study. Although the pandemic has influenced carmakers and lenders to increase online engagement, it's far from the only reason consumers want the digital loan processes. Satisfaction is highest when the lender's mobile app is used, and options like online account management and bill payment stand out for users.
"The pandemic accelerated a trend toward digital auto loan origination that has been developing for some time," said Patrick Roosenberg, J.D. Power's director of Automotive Finance Intelligence. "Many buyers who have secured financing digitally had a great experience and won't go back to the old way of doing things—even when COVID-19 is no longer a factor. To improve satisfaction and lower the cost to serve during these changing times and beyond, providers need to build a robust digital platform that addresses borrower needs, from research and origination through account management and billing."
PVR is at Risk
For dealers, customers who choose to finance their purchase with an outside lender are an alarming trend. Prior to the pandemic, AutoNation had maintained a $1,900 PVR from financing, insurance, and product penetration and it's feasible that an increased demand as the country reopens will drive PVR averages higher. Those profit margins are lost or at risk when consumers choose financing options outside of what the F&I manager offers.
When financing has been secured, consumers benefit with cash rebates, but they're increasingly likely to refuse profit generators like extended warranties and protection items. Extended warranty penetration is barely 1 in 3 buyers, and a decrease can be detrimental to profits.
For mass market-brand dealers that sell 100 cars per month at a conservative $1,500 PVR, 15% of borrowers choosing non-dealer lenders is a $22,500 loss per month – not in revenue, but in gross profit.
What Dealers Can Do
Today's car shopper is visiting online and spending hours researching their vehicle prior to making a decision. That includes at least one visit to the dealer's website. It becomes imperative that dealers emphasize their online loan application process, and it has to be as easy as options from non-auto lenders.
Applications should be available at a single click from every VDP and VLP, obvious but unintrusive. Create a campaign for shoppers to detail why using dealer finance options are more beneficial.
Losing loan originations to outside lenders is a growing concern. Tell your shoppers why your F&I department is a better choice early in the process to keep as many deals going through your F&I profit center as possible.
---
Did you enjoy this article from Jason Unrau? Read other articles from him here.
Be sure to follow us on Facebook and Twitter to stay up to date or catch-up on all of our podcasts on demand.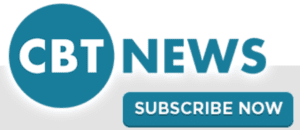 While you're here, don't forget to subscribe to our email newsletter for all the latest auto industry news from CBT News.