Today's Featured Interview:
Oct. Kerrigan Report: car dealership valuations take surprising turn
2020 has been a year unlike any other for auto dealers. Dealers have generated strong numbers despite the COVID-19 pandemic. As we approach the end of the year, Erin Kerrigan, founder and managing director of Kerrigan Advisors, helps us make sense of what we've seen in 2020 and what we can expect in the year ahead. Erin dives into this and more in the latest Kerrigan Advisors market update. Watch the full segment here.
Top Headlines:

Nissan Motor Company posted an operating loss of $45.6 million for the third quarter. The automaker continues to struggle through the coronavirus pandemic. During the same quarter in 2019, Nissan posted a $285 million profit. While sales for the company also dropped by 27%, Nissan did announce that its annual loss would be less than its original forecast. The automaker now expects a loss of $3.2 billion, down from its previous forecast of $4.5 billion.
BMW's newest electric SUV is set to take on Tesla. This week, the German automaker unveiled the BMW iX, an all-electric sports utility vehicle. The new SUV is set to compete against Tesla and other electric rivals in the near future. The company announced the iX will go on sale in the U.S. in early 2022. They also said the SUV will have a range of 300 miles per full charge and can add 75 miles in ten minutes of charging.
This week, two former automotive industry leaders are under fire facing key legal battles. Former Reynolds and Reynolds CEO, Bob Brockman will remain free on a $1 million unsecured bond based on the decision of a judge on Wednesday. Brockman is currently fighting federal charges of tax evasion and wire fraud. In Tokyo, the defense team for former Nissan executive Greg Kelly began questioning a key prosecution witness in court. The defense team is seeking to show that the alleged underreporting of income of Kelly's former boss Carlos Ghosn was devised by others at Nissan.
Despite COVID-19, dealers are more bullish on valuations than they were in 2019. According to the annual Kerrigan Dealer Survey, dealers remain mostly optimistic about the valuations of their dealerships over the next 12 months. According to the survey, 86% of dealers expect the valuation of their dealerships to remain the same or increase in value. 33% of dealers surveyed expect the value of their business to increase, compared to only 26% from a year ago. The survey shows that dealers are optimistic about the future after finding success during the pandemic.
News Stories & Opinion: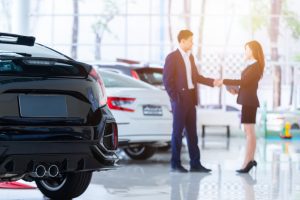 Auto groups and automakers defy third-quarter expectations amid the pandemic
This year looked as if it was going to spell disaster for the automotive industry. The onset of the COVID-19 pandemic in the early part of 2020 seemed to shatter auto sales initially. Nonetheless, a quiet resurgence has emerged for dealers and automakers across the country. Savvy dealers have found ways to capitalize on the limitations brought on by COVID-19 to come out on top. Read More
Non-dealer digital loan origination options attracting more shoppers
An increasing number of car shoppers are securing financing options through digital loan originations outside of the dealer's purview, according to new J.D. Power research. The 2020 U.S. Consumer Financing Satisfaction Study reveals that digital channels are sought more than ever to line up financing for new vehicles before the shopper makes their purchase, sometimes taking the dealership's F&I options off the table. Read More
---
Did you enjoy today's automotive newscast? Please share your thoughts, comments, or questions regarding this topic with host Jim Fitzpatrick at jfitzpatrick@cbtnews.com.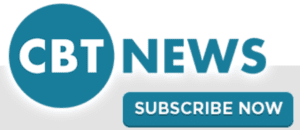 Be sure to follow us on Facebook and Twitter to stay up to date or catch-up on all of our podcasts on demand.
While you're here, don't forget to subscribe to our email newsletter for all the latest auto industry news from CBT News.