This year looked as if it was going to spell disaster for the automotive industry. The onset of the COVID-19 pandemic in the early part of 2020 seemed to shatter auto sales initially. Nonetheless, a quiet resurgence has emerged for dealers and automakers across the country. Savvy dealers have found ways to capitalize on the limitations brought on by COVID-19 to come out on top.
Many factors have led to dealerships and automakers turning the pandemic's disadvantages into positives that could end 2020 on a high note.
So, who is doing well, and why is this happening? Read on for takeaways regarding the third-quarter results of some of the automotive industry's major players.
The Auto Industry's Comeback Is Almost Fully Realized in Q3
Jeff Dyke, president of Sonic Automotive and EchoPark, shared both companies' earnings in a recent third-quarter report. According to Dyke, "Our third-quarter results demonstrate the strength and resilience of our business model, driving the highest third-quarter profit in our Company's history." Group 1 Automotive also showed gains amid the effects of the pandemic. Their third-quarter earnings beat Wall Street expectations ($3.04 billion instead of the projected $3.01 billion). Also, AutoNation experienced an improvement in margins due to higher demand and smaller inventories.
The good news doesn't stop there. Individual automakers also made out pretty well this past quarter. GM's net income increased by 74 percent to $4.05 billion compared to $2.35 billion in August. The rise can be attributed to the popularity of GM's larger vehicles: trucks and SUVs. Ford also had higher than expected income, and Tesla even beat out its third-quarter income of 2019.
It seems as if the industry's worry that the COVID-19 pandemic would prevent any sales growth for the total of 2020 might be unrealized.
Nevertheless, while the satisfactory results are excellent news, the "why" behind them is even more intriguing. How has the industry seemed to bounce back?
The "Why" Behind the Boost
Many factors have led to the current brighter state of the automotive industry. Most of it seems to come down to a famous economic principle: "supply and demand." The pandemic has created a unique situation that has come to favor automakers and dealers. Toward the beginning of the pandemic, many automakers had to halt manufacturing to protect factory workers.
This action had lasting impacts on car acquisitions, which created a situation where cars—especially newer ones—were hard to come by, leading to an inventory shortage. A combination of accelerated demand and low inventories have led to a scenario where automakers can keep prices relatively high to make higher profits.
Additionally, many dealers have not had to spend as much on car acquisition since they can clear out the inventory they already have on the lot. Group 1 Automotive CEO, Earl Hesterberg, described the current inventory situation many dealerships are facing:
"The auto distribution network had been stuffed with too many vehicles for almost a decade. What you're seeing now is the system has been cleaned out, and it's now a demand-pulled system."
In addition to the inventory shortage, the way that dealerships have had to change how they do things has also led to a rise in sales. The shift to things like online car purchasing, at-home test drives, and more targeted digital marketing strategies have also likely contributed to revenue increases.
Dealerships have had to pivot to accommodate customers during the COVID-19 pandemic, which has led to consumers being more receptive to dealer's sales strategies during this time.
The Story for 2021: Lean Inventories and Online Purchasing
"If it isn't broken, don't fix it" is likely to be the motto of dealers moving into 2021. While there may be a vaccine in the works, it's highly likely that the COVID-19 pandemic will still be a top story next year. This situation means that dealers will have to perfect the strategies they implemented this year.
This includes keeping lean inventories. Hesterberg had this to say about the importance of smart inventory management: "I think having a tempered buildup in supply is the best thing that could happen to the entire industry."
Additionally, shoppers are still interested in purchasing vehicles online. Among those who have purchased a car since mid-March, 47 percent of car buyers did more steps online than in the past. This number could rise if we continue to see an increase in COVID-19 cases across the country as we move into 2021.
Ultimately, many dealers have found a way to change the narrative and turn 2020 into a profitable year. They will have to use the same savvy mindset going into 2021 to manage the potential uncertainties of a pandemic that doesn't seem to be slowing.
---
Did you enjoy this article from Chanell Turner? Read other articles from her here.
Be sure to follow us on Facebook and Twitter to stay up to date or catch-up on all of our podcasts on demand.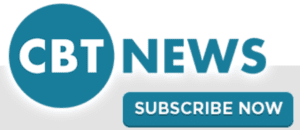 While you're here, don't forget to subscribe to our email newsletter for all the latest auto industry news from CBT News.