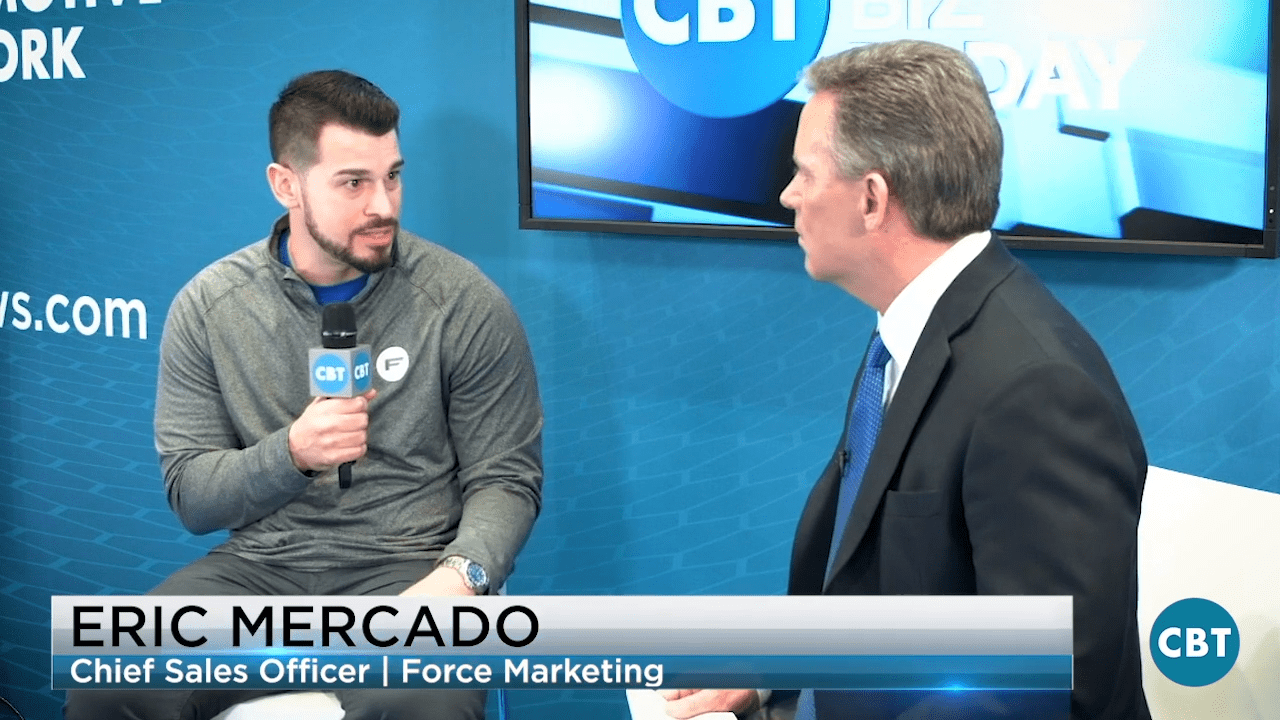 Automotive marketing is constantly evolving and changing. While CBT News was at the 2019 NADA Show we took a few minutes to speak with Eric Mercado, Chief Sales Officer at Force Marketing and asked him what marketing trends dealers can expect to see as we move into the 2019 fiscal year.
Find out how Eric answered the questions below by watching his full video posted above. Also, don't forget to check out our other interviews from NADA 2019 here.
Automotive marketing is always changing; what do you see as the most impactful change in 2019?
Force Marketing had huge growth in 2018; what would you say the main reason was for that growth?
What things should dealers pay more attention to this year in their advertising than they have in previous years?
How much time should dealers spend per month planning, evaluating and managing the execution of their ad plans?