While the final numbers are still slated to come in, June's sales results are estimated to bring 2019's SAAR to between 17 million and 17.2 million. This number is relatively smaller than the projected sales goal of 17.3 million. May brought hope, but June is bringing back slight uncertainty and some previous concerns of analysts and automotive industry professionals. What led to the potential slowdown, and how did dealers try to fight the looming impact of higher prices and interest rates? Read on for our takeaways of June 2019's auto sales. 
Some Breathing Room for Customers and Pricing Strategy Changes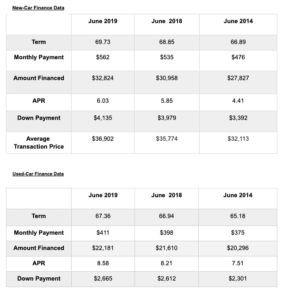 According to Edmunds, the average interest rates for new vehicles dropped in June (from 6.1 percent to six percent). This is the second time this has occurred this year. However, even though this is a favorable trend for consumers, dealers recognized they needed to do more to get newer vehicles off the lot. The average cost of a new car financed in June was $36,902, a price that is putting a noticeable strain on customer pockets. As a result, Edmunds revealed that June saw the highest number of lower interest rates offered to consumers this year.
Jessica Caldwell, Edmund's executive director of industry analysis had this to say about the current climate for incentives and lowered interest rates, "The summer sell-down is officially in full swing, and car shoppers are finally starting to find the price breaks they've been hoping for. While we're not talking about the dramatic discounts you could find just a few years ago, it's clear automakers are realizing if they want to sell new cars at record-high prices, they're going to have to do something to entice the average consumer." 
Who Won the Month?
Many automakers released their numbers on Tuesday, and the results were mixed, a routine we have been seeing a lot of during the first quarter of this year. FCA saw a two percent hike in sales compared to last year. The automaker's RAM brand saw the highest monthly sales in ten years. Subaru also experienced gains of 2.8 percent to have the best June in the automaker's history. 
June also represents the company's 64th consecutive month of selling 40,000 plus vehicles. However, Volkswagen took the month with a ten percent increase in sales. Other than these bright spots, June was a slow month for most automakers. Toyota, General Motors, and Nissan all posted decreases at 3.5, 1.5 (quarterly), and 15.4 percent respectively. While results for Honda and Ford have not yet been released, they are both projected to experience slight declines. It is also worth noting that FCA will join General Motors and Ford by also reporting quarterly sales for the foreseeable future. 
Used Vehicles Continue to Grow in Popularity
According to Edmunds, the average monthly payment for used cars is $411, over $150 less than a new vehicle. The amount financed is also $10,000 less than that of a new car. However, new and larger vehicles are still popular with consumers. Jeep accounted for over half of FCA's vehicle sales in the first quarter of 2019, and Toyota's RAV4 had its best-ever sales for June.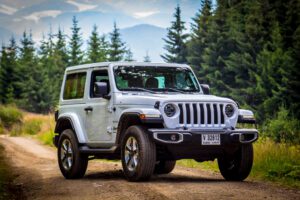 Used vehicle sales are steadily sliding, and rising transaction costs and a likely return to a decrease in discounts and incentives will continue to drive the demand for newer vehicles down. A recent 2019 Cox Automotive Car Buyer Journey surveyed revealed that the lower monthly payments and transaction prices are having an impact on buyers. Sixty-four percent of those surveyed said they were interested in a used car. As dealers struggle to get the remaining unused 2018 models off the lot, this preference will take front and center. 
Final Thoughts
June marks the halfway mark of the sales year. While automakers have seemingly experienced mixed results, and the SAAR is adjusted to a lower sales goal, all is not lost. Dealers and industry professionals are changing their approach. Recognizing the growing preference for used cars and lowering interest rates can go a long way with budget-conscious consumers. 
However, as prices continue to rise, passenger vehicles may start to see a comeback, which is a positive thing for dealers who still have many of these cars on the lot. Ultimately, as 2019 rolls on, dealers will have to continue to be innovative in how they encourage consumers to purchase new and used vehicles. 
To find out more about June's sales total, click here