The second quarter of the fiscal year is officially over, and there are a lot of numbers and trends to break down. Here to talk to us more about June's earnings is Karl Brauer, executive publisher for Autotrader and Kelley Blue Book. Karl shares with us, his insight about this month's winners, losers, interest rates, and what dealers can expect as we head into Q3.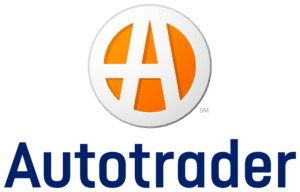 VIDEO TRANSCRIPTION:
Jim:
Hi everyone, thanks very much for joining us on another edition of CBT News. Today we're so excited to have with us, Mr. Karl Brauer. You know him from CBT, Autotrader, and Kelly Blue Book Publisher. Thanks so much for joining us.
Karl:
Great to be on with you, Jim. Thank you.
Jim:
Sure. So let's talk about next, last month. I mean here we are in July, I can't believe I just said that I don't know where this year went. But here we are in July, let's take a look at June and see where the numbers ended up.
Karl:
Yeah, you know, they were expected to be down slightly, and there were enough brands that were down this month to pretty much confirm that. There's still headwinds with the transaction prices going up, and the lack of incentives. Transaction prices grew 3% again in June, over $37,000.00, that just blows my mind. I can remember not that long ago it seemed like it was the mid-20s, and maybe-
Jim:
I know.
Karl:
Low 30s.
Jim:
That's right.
Karl:
And there's just all these trucks, Jim. They sell all these expensive trucks and SUVs, that pulls up the average transaction price, great for profit, but also makes it tougher for a certain percentage of the population to buy something.
Jim:
Yeah, that's right. So well a stab at the SAAR, what do you think, what are we looking at, do you think for …
Karl:
I think it's going to come in just over 17.
Jim:
Yeah.
Karl:
Maybe 17.1.
Jim:
Wow.
Karl:
Maybe 17.2, but it's down from the 17.3 in May that we just had, for sure.
Jim:
Yeah.
Karl:
So it's going to drop from last month.
Jim:
Yeah. There's dealers right now that are … that are cracking up over the fact that we said, "Well, it's down from 17.3 to 17.2. Sell our dealership, let's get out of the industry." I mean-
Karl:
Yeah.
Jim:
These numbers are just phenomenal. Obviously probably the sign of the strong economy that we're in, right?
Karl:
Right.
Jim:
But specific winners and losers out there that jump out? Who might they be?
Karl:
You know, the Ram, as just a very specific model within the entire market out there, a little out of control, right?
Jim:
Yeah.
Karl:
I mean, up … what was it? Like 40%?
Jim:
Yeah, so crazy.
Karl:
Last month, 45%.
Jim:
That's nuts.
Karl:
So, but there's a lot of incentive going on there. Now you do want to look at those numbers and there are a number of Rams out there, for instance, for incentives between 15 and 20% off the MSRP.
Jim:
Right.
Karl:
Like right off the top, without having to stack anything else on top.
Jim:
Right.
Karl:
And I think Ram and FCA, they love this position of being ahead of Silverado, and they just want to keep playing that tune, even if it means probably some profit reduction in each of their unit sales because of these incentives.
Jim:
Yeah. Yeah, it's nuts, we don't know where that's going to end up.
Karl:
Yeah.
Jim:
So what stands out in June's data reports for new and used vehicles? How are we looking there? I mean, we obviously … we talked about 17.2 for a SAAR.
Karl:
Yeah.
Jim:
What impact has that had on the used car market?
Karl:
Well, we're still seeing a lot of healthy used sales, a lot of CPO sales, and then of course even some leasing, too. And we think about it, what do those three things have in common? Shelter from new car transaction prices, which are going up so rapid, right?
Jim:
Right, right.
Karl:
So you're still seeing a lot of healthy used car sale, and leasing as well. What's fascinating is you had a big run-up in leasing a couple of years ago, and then we had all the cars coming back off leasing, we thought there'd be too many. But the demand for used cars and CPO cars has been enough to really not reduce the used values nearly as much as we thought. Because that's how you can unwind the whole new car sales, is when people are looking to trade in their used car for a new one, and the used car isn't worth much, that unwinds everything.
Jim:
That's right.
Karl:
But so far they're holding up.
Jim:
Yeah, it really is amazing, that's what dealers are telling us as well, that in some cases the used car department is outselling their new car department, and they're making great gross profits, and of course strong backends, and so these reports are getting very easy to do with you, because it's yes, car sales are up. $37,000.00 doesn't seem to scare consumers with regard to affordability. But how have the present … or I should say the persistence of this tariff and trade issues affected the retail industry, if at all?
Karl:
Well, I mean, again, we're hitting over 17 million SAAR, it still hasn't had a huge impact, clearly.
Jim:
Yeah.
Karl:
But I think there are some real shifts in terms of expenses already. We know that raw materials have gone up in the past year, and you've got to turn that steel and aluminum into a car then it's going to cost you more.
Jim:
Right.
Karl:
I don't think it's had a huge impact on total cost, but it's already impacting it. Really the bigger problem, Jim, is uncertainty, right?
Jim:
Yeah.
Karl:
I mean, car companies operate on a multi-year cycle. Three, five, 10-year cycle. If they're building a new plant, they're thinking 10 and 20 years.
Jim:
Yeah.
Karl:
And if they're redesigning a car, they're thinking five to seven years. And they don't know what the costs are going to be next month-
Jim:
Right.
Karl:
The way these tariffs are bouncing around, and the discussion of where they're going to end up.
Jim:
Yeah.
Karl:
So it's the uncertainty more than the actual cost shifts right now that are impacting the industry. They're just not sure where to invest their money, where should they put this plant? And they don't really know, because they don't know how much they're going to pay based on that location right now.
Jim:
It's unbelievable. So the fed is … what is the fed … what role are they playing in all of this? I mean, they're looking in interest rates where they're dialing them back and kind of playing with that in the first half of the year. What impact does that have on automotive?
Karl:
Sure. What we've seen is that housing prices, and housing starts, those are moving around and moving up because of the fed cuts. We've had two interest rate cuts on car loans in the last two months. Now, those certainly aren't hurting car loans, but again, we don't see a massive return to car loans. We were down … or car financing, and that driving purchasing, we were down again in June versus May, at least a little bit. So I think those interest rate drops are nice, they're good, but they're kind of going up again against rising transaction prices, and just more expensive cars, and that's why you're still seeing plenty of activity in used and leasing, because it's still a way to get away from those new car transaction prices, even with the current interest rates down a bit.
Jim:
Yeah, yeah. And with housing starts, as we know, so go truck sales, right? I mean, you get …
Karl:
Well, that's the real story here, right. I mean, I've got my numbers here, let me just look this up and all, I was kind of wanting to have these because I thought it was worth noting. But truck … car sales were at … car sales were 48% of the market, Jim, in 2007. They're now less than 30% of the market.
Jim:
Wow.
Karl:
And truck sales were 27 … sorry, SUV sales were 27% of the market in 2007, and now they're 47% of the market. So … and then in the middle, in between those two is truck sales, which have relatively consistent, they've been around that 16 to 18% of the market-
Jim:
Yeah.
Karl:
Give or take over the last 10 to 12 years. But you are correct, that there has been an increase in commercial and fleet activity, and they're expecting more of that in the second half of the year. And we know that even when you say fleet, you think lower profit, but fleeting on trucks is a very good business model for the domestic automakers.
Jim:
Yes, it is.
Karl:
So if the second half is going to do what everything is indicating, there's still enough business activity going on to drive these fleet and commercial sales, the domestics will do quite well with their full-sized trucks.
Jim:
Yeah, for sure. For sure. Predictions for Q3 and the remainder of the year?
Karl:
Well, other than the commercial activity that we think is going to be strong, we think there's enough key models coming out that are going to be these newer SUVs. You've got Highlanders, you've got Palisades, you've got these models that drive a lot of the sales right now that are just going to be hitting the market either … between now, the Palisade's just hitting through the end of the year. You've got to refreshed Tacoma coming and you're still benefiting from the very new arrival of the Ranger and the Gladiator. So enough key models are coming in the next six months that are playing to the strengths of this market, this truck and SUV strength, that the second half should be possibly stronger, might pull ahead a little bit. I think the market's down overall around 2% so far this year. And I think we could end up maybe getting closer to being at least equal with last year. Which again, how many years now, Jim, have we been saying this can't go on.
Jim:
I know.
Karl:
It's going to have to drop next year.
Jim:
I know, exactly. We're in a plateau, we're going to drop back, we're going-
Karl:
Yeah.
Jim:
And it's like here we come, we're at 17.2 again. And now you're talking about maybe even a stronger second half, that's-
Karl:
Yup.
Jim:
That is all good news. So Karl, you're always welcome on the show with this kind of a report.
Karl:
Hey, I'm happy to report the market, especially when the market's behaving itself like this.
Jim:
That's right.
Karl:
And it's got its ups and downs, there's a lot of factors at play, but like you just said, at the end 17.2.
Jim:
Yeah.
Karl:
So.
Jim:
That's a beautiful thing. Well Karl, Karl Brauer, executive publish for Autotrader and Kelly Blue Book, thank you so much for joining us today. Again, you're always welcome with this great news. Dealers are out there going, "Yeah, this is it. This is the good stuff."
Karl:
Great talking to you, Jim, I'm sure … I'm happy to keep the dealers happy, they're a great part of our country, so.
Jim:
Yes, they are. Absolutely. We will blink and be talking again in another 30 days, so …
Karl:
Excellent, we'll talk to you then, take care, sir.
Jim:
Have a great Fourth.
Karl:
You too.
Jim:
All right, take care.