Knowing where your money is being spent and tracking its profitability is in high demand at every dealership. Andy MacLeay, Director of digital marketing at Dealer.com, catches up with CBT News in our Atlanta studio to share about a number of products that The Cox Automotive Group will be showcasing at the NADA Show this year including one that links dealers with AI, and Machine learning.

Cox Automotive and Dealer.com are taking all the data, insight, and advanced technology, they have gained over the years and providing a seamless and easy personalization product that can drive a transaction and create an enjoyable online shopping experience. "Ninety-Six percent of all consumers and Eighty-Six percent of all online retail sellers have interacted with a personalized experience," MacLeay says, solidifying the need for this type of technology. Cox Automotive control center also offers measurements and a better understanding of your dealerships marketing efforts. Using their system, you can track the influence your campaigns are having on the audience throughout its life cycle.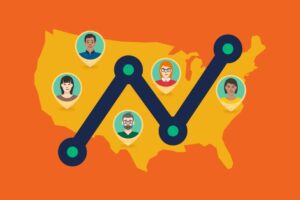 An industry first technology, Compass, offers dealers the ability to work alongside their analyst and strategist to customize their own add strategy. Linking these companies together during the build they are able to collaborate and use a number of different factors to ensure you set a plan, budget, and target a dealer langue and tone. Equipped with features ranging from tracking data to protecting how and where your money is spent, the introduction of these industry-first can be a game-changer at your dealership. Compass uses collaborative efforts by linking You, AI, and Machine learning together for any of your marketing or ad campaigns, you can customize a personal and safe online experience.
If you want to learn more about Compass and meet Andy and the Team, stop by booth 2719C at the NADA Show.