The auto industry is showing signs of concern as the number of COVID-19 cases continues to grow daily. Automakers are in a realm of uncertainty as they try to keep factories running and sales afloat. Many employees are having to miss work, causing extensive problems on the production line. Dealers have had to furlough a large number of employees, and many of those on leave won't be returning. Many dealers are waiting on inventory numbers to rise as production is feeling the exhausting effects of regional hot-beds.
U.S. automakers are pushing back during the pandemic, trying to keep plants open and operational. All have unique challenges they're facing as they brace for the continuously growing wave of new cases.
Related: Car Buyers Have Positive Outlook, But Still Show Concerns From COVID-19
Ford Motor Co. and Fiat Chrysler
Ford and Fiat Chrysler are in similar positions as they've both been forced to hire temporary workers to make up for sick employees or others who are in quarantine from exposure. Ford has hired over 1,000 temporary workers at two of their major plants in Kentucky as they try to weather the storm. The state has a spike in new cases as the state recently reported 977 new cases with an average of new cases at 548, a 378 rise from this time last month.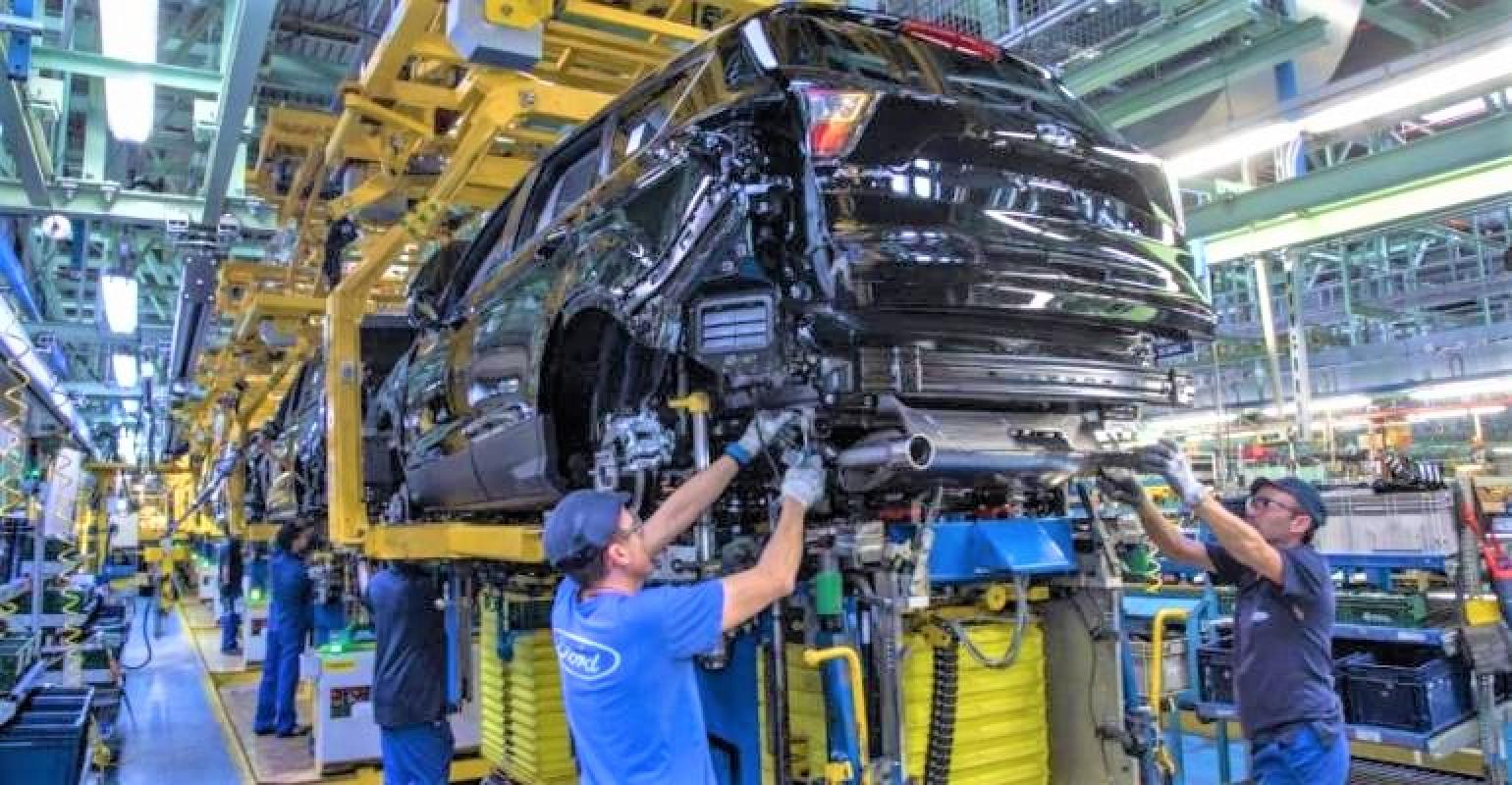 FCA in Detroit is also seeing an increase in absent workers, impelling a recent influx of new hires. The temporary hires have certainly contributed to the automaker's continued production. However, the factories could be in danger of sending workers home if state leadership were to move forward with 'closing more businesses. Michigan Governor Gretchen Whitmer made statements indicating auto manufacturers could be included in the closures if employees don't mask up.
General Motors
COVID-19 cases have risen in the state of Missouri causing strains on GM's production of mid-sized pickup trucks and vans. The state reached a record high, with 1,652 new cases Friday- a monstrous spike of 1,361 more cases than the month prior according to data collected from Johns Hopkins
University. GM has had to move staffing schedules to accommodate for absent employees out on sick leave.
The company was scheduled to begin cutting third shifts in Missouri, furloughing many employees in the process. However, the automaker now says it will continue operating on three shifts by shuffling staff and transferring some Michigan workers to the Missouri plant. The automaker is also urging its employees to follow safety protocol with social distancing and wearing masks both at work and at home.
Tesla
Many other automakers are implementing safety protocols at work, but are still seeing employees test positive. Tesla resides in this category, claiming they can't control what employees do once they leave the workplace.
 The EV maker continues telling employees to remember that what is done outside of work directly impacts what is done at work.
What it means for everyone else
The auto industry has experienced a surge in sales after the initial impact of COVID-19, but could be in jeopardy of losing momentum as cases continue to grow. Rising case numbers in cities housing major auto plants have caused shortages, directly impacting the number of new cars on the lot. Automakers are taking every necessary precaution to keep employees safe, while also doing everything necessary to keep production in motion.
---

Did you enjoy this article from Josh Isley? Read other articles from him here.

Be sure to follow us on Facebook and Twitter to stay up to date or catch-up on all of our podcasts on demand.
While you're here, don't forget to subscribe to our email newsletter for all the latest auto industry news from CBT News.