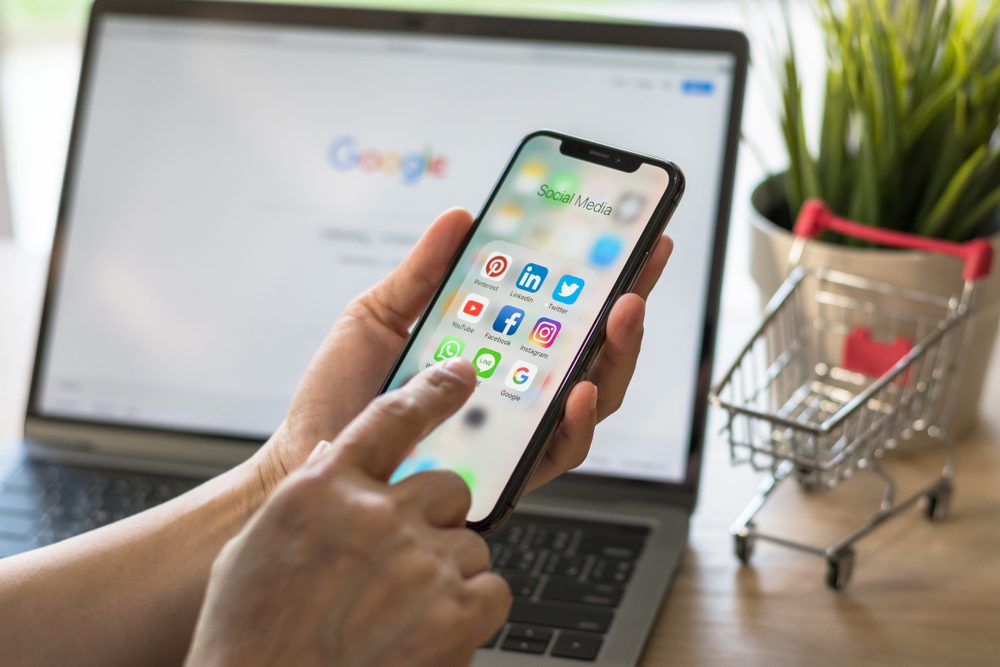 You may have heard that to succeed today, you need to be online. That's true, especially in the year 2021. The last year has trained many reluctant adopters to head to the internet before making any purchase, large or small. Getting your dealership online is not only a good idea. At this point, it's a requirement.
But it's not as simple as throwing up a website or posting content to Facebook anymore. Customers today spread their time online between many platforms and multiple devices. When they begin their car-buying journey, their attention is similarly scattered. This can make it harder for dealerships to reach potential customers and lead to them spending energy and money fruitlessly.
A Smart Solution
Enter multichannel marketing. When done right, this strategy can help dealerships increase sales and expand markets. Though the word multichannel implies putting content out on a variety of platforms, effective multichannel marketing goes much, much further. Dealerships looking to dominate the industry track consumer data across platforms, learning all they can about their customer base and habits.
Using this information, they then maximize resources by pitching the right messages to consumers who can make a purchase when they're ready to do so. Dealerships applying multichannel marketing strategies can even sort leads based on likely purchases, allowing them to target their responses effectively.
How it Works
Use Data Thoughtfully
Multichannel marketing can take some time to get used to, but it pays off. The best way to start multichannel marketing is with some test groups. Consider where your customers are or might be, and begin placing content in those places. Slowly expand those offerings as you collect data confirming interactions.
The data part is essential. Whenever possible, try to use programs or platforms that provide metrics, such as Google Analytics. Look at these data sets together to see if any new patterns emerge.
For instance, you may have known your dealership's brand resonated with men between the ages of 40 and 55. However, when looking at who engages with your social media content, you may be surprised to discover a significant number of 30-year-old women showing interest. Some clever advertising directly to this previously untapped market on more female-focused platforms (Instagram, Pinterest) could produce a tidy revenue bump.
Cross Channels Wisely
Channels can also be used in tandem. Understanding how people interact with more than one device at a time can allow for cross-channel marketing.
For example, today, most of us have at least one other device in our hands when we're watching television. This is why using hashtags in television content has been proving effective. The same goes for pairing site links to search ads or Facebook pages. These approaches make moving between devices and forms of content more straightforward, making driving a customer through the purchasing funnel easier.
Taking this path means considering what content might look like as channels are switched. If your dealership uses texts with a site link, you will need to make sure your site looks great on a mobile device.
Final Thought
Multiple channels used together produce valuable data, which in turn can give your dealership fresh, innovative directions. Starting small can help get your feet wet, but make sure you don't stay small. Keep your eyes on buyer habits and follow them wherever they go, even if it means hopping on a new platform or adopting new technologies. Let them tell you what you need to do to transform them into lifelong customers.
---
Did you enjoy this article from Chana Perton? Read other articles on CBT News here. Please share your thoughts, comments, or questions regarding this topic by submitting a letter to the editor here, or connect with us at newsroom@cbtnews.com.
Be sure to follow us on Facebook and Twitter to stay up to date or catch-up on all of our podcasts on demand.
While you're here, don't forget to subscribe to our email newsletter for all the latest auto industry news from CBT News.