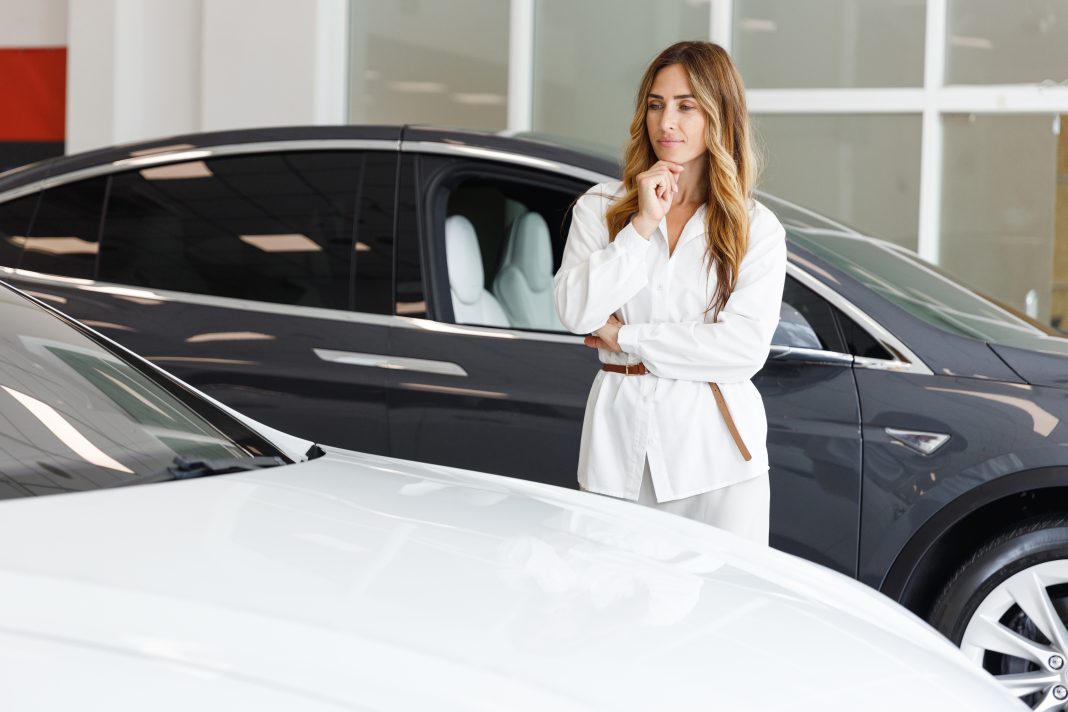 Headlines on Tuesday, November 16 sought to command attention from consumers in the market for a vehicle but from two very different perspectives.
Dodge unveiled Jailbreak Models for the 2022 Dodge Charger and Challenger SRT Hellcat Redeye Widebody editions that boast a blasphemous 807 horsepower and appeal to traditional gas-powered muscle car lovers. Possessing unique color palettes and features, these special editions supercharged V8's are available to order later this quarter.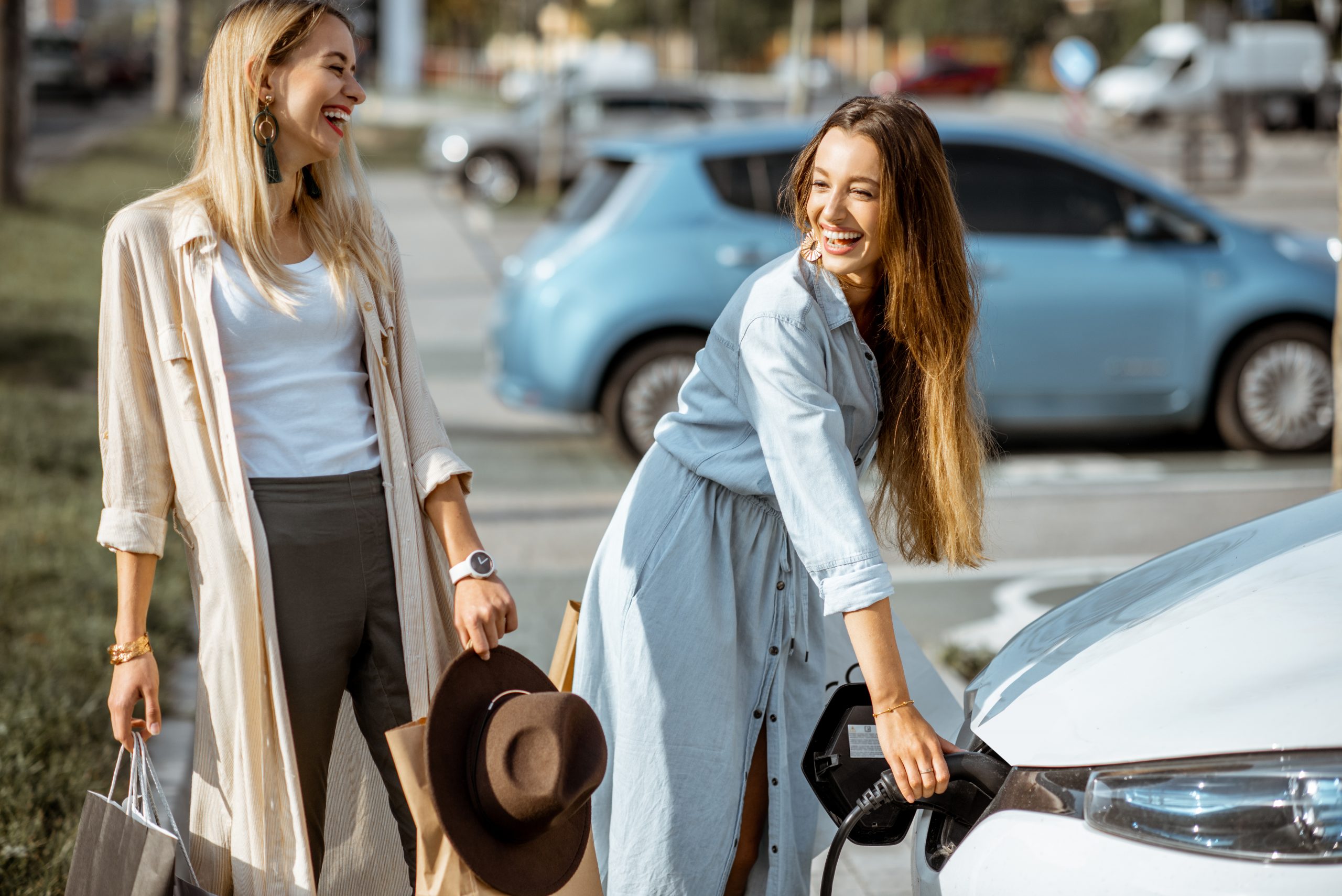 And on the other side of the industry, an American poll commissioned by Coltura declared that, nationally, 71% of 18 to 34-year-olds were in favor of electric cars and thought gas cars would be phased out by 2030. The survey results were disseminated state by state, casting a wide net to be picked up by news outlets.
Even the ZEVAS award results from the LA Auto Show were announced on Tuesday, declaring segment champs including two Tesla models, the Fisker Ocean, Hyundai KNA Electric, Lucid Air, and the Rivian R1T.
However, EVs still account for a single-digit percentage of sales at dealerships across the nation. They might be the up-and-coming models that eventually outsell gas-powered models, but that sales goal is a decade away or more. Facility preparations are important to be ready for their arrival, sure. In the meantime, vehicles with internal combustion engines should remain a priority for auto retail.
Ways to focus on ICE vehicles and clients
Of course, there are very few owners who opt for Hellcat-type performance vehicles, but ICE engines like those in common SUVs, pickups, and passenger cars will be widespread for years to come. They're also going to remain the bulk of your store's revenue, likely even after the transition to EV takes hold. Here are ways to focus on those vehicles and their owners.
Promote green motoring
Emissions and pollution are among the top reasons for the push toward EVs. However, responsible car ownership and operating practices can work towards that goal also or, at minimum, mitigate some of the impacts. Emphasize the importance of a well-operating vehicle and the environmental impact it can have to repair the source of a check engine light, install a quality catalytic converter replacement, and perform emissions-related services like fuel injection cleaning and tune-ups.
These are all things that are commonly done in the service department already. An intentional approach to green driving habits can also be encouraged in communications like turning off the engine rather than idling and promoting effective, efficient techniques for warming up a cold engine. You can also iterate the additional fuel consumption by driving over the speed limit.
Stay consistent with service and parts availability
As EVs become more popular, the service aspect will tend to morph towards catering to those owners or drivers. Though you'll want customers to feel welcome and special, it's easy to neglect the 90% of your customer base for the 10% that will be driving an electric model.
For consistency of customer experience, ensure both electrified models and ICE vehicles have the same service and parts processes. You certainly don't want to make your gas-powered vehicle customers feel like they aren't as special, potentially driving your most profitable clients away to another provider.
Offer the electrified option but don't push it
Car owners are inundated with news of EVs as much as professionals in the auto industry, perhaps even more so. If they want to transition to an electric vehicle, they're going to explore that option on their own. As electrified models become available, provide the option to the shopper but don't push them toward it.
For instance, a current Ford F-150 owner might be looking to upgrade. When they visit their salesperson in the showroom, a factory order for a new F-150 truck could be all they want, even with the all-new F-150 Lightning EV coming soon. If they're aware of the electric option but would rather stay with a tried-and-true gas engine, be supportive of their choice rather than pushing your preferences.
The auto industry is ever-changing, as we can all attest. However, it will take years for infrastructure to handle electrification adoption to a high degree, plus customers will be more comfortable with gas-powered for some time. Ensure that early EV adopters and long-time gas-trusting customers are treated to the same high level of service.
---
Did you enjoy this article from Jason Unrau? Read other articles on CBT News here. Please share your thoughts, comments, or questions regarding this topic by submitting a letter to the editor here, or connect with us at newsroom@cbtnews.com.
Be sure to follow us on Facebook and Twitter to stay up to date or catch-up on all of our podcasts on demand.
While you're here, don't forget to subscribe to our email newsletter for all the latest auto industry news from CBT News.