The retail automotive industry has been tasked with meeting today's rising consumer expectations and demands. As dealers adapt successfully, CDK Global has launched a new platform to assist with the transformation and how dealers sell and service cars. That platform, known as the CDK Dealership Xperience, is said to unify workflows at the dealership into a single experience. On today's Inside Automotive, we're joined by CDK Global Chief Marketing Officer, Barb Edson, to tell us what it's all about.
Background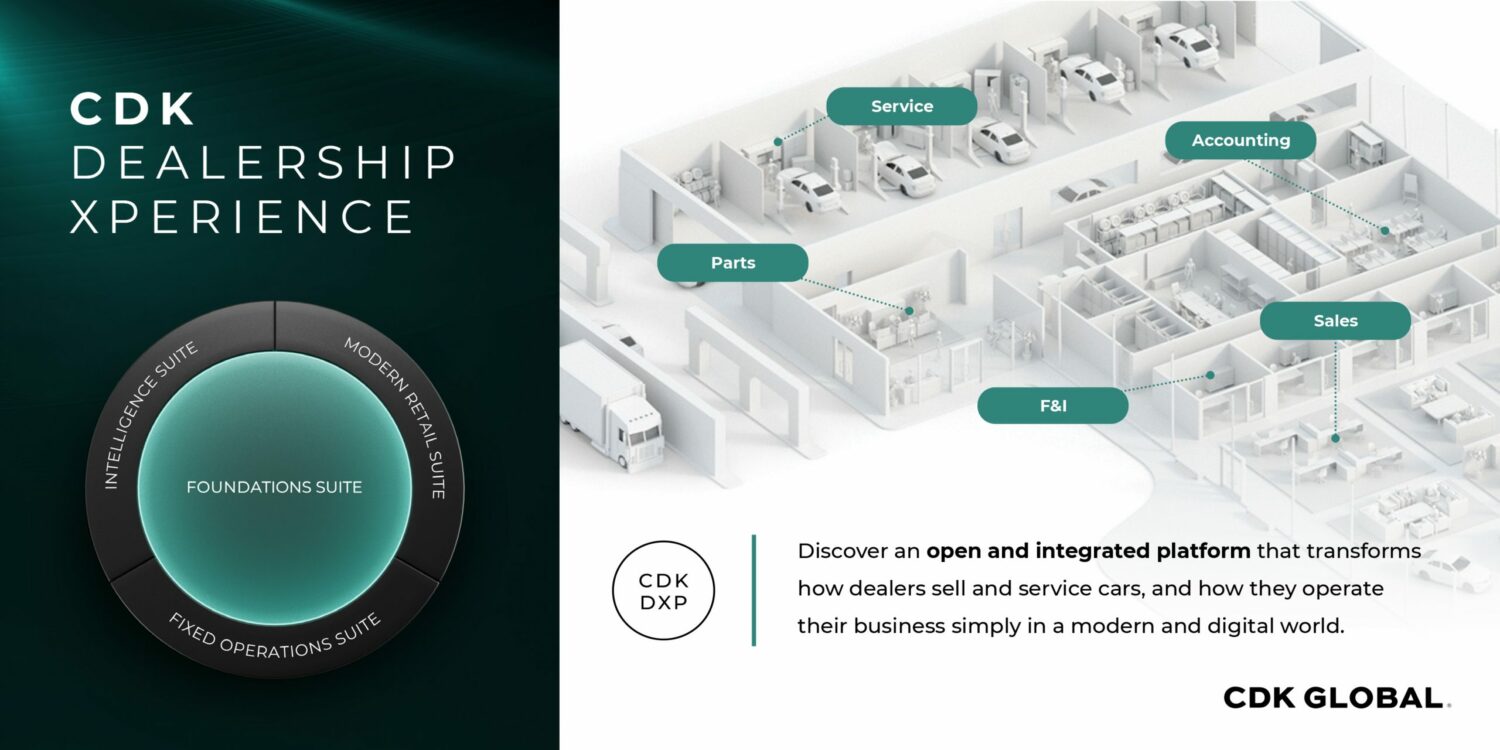 The CDK Dealership Xperience was created to deeply listen to dealers and the customers in which they serve. Edson says, "In today's industry, consumers are more flustered than ever during the car buying process." Therefore, dealers continue to see their satisfaction scores drop, and recruiting employees and nuance remains increasingly tricky. Furthermore, dealer operations are depreciating in efficiency. CDK notes, "We are at a fluctuating point in the industry." Dealers are bolting on solutions around its dealer management system, DMS, but these solutions don't talk to each other. As a result, there are inefficient workflows throughout the dealership, leading to low customer satisfaction. 
Solutions
The Xperience brings the consumer and the dealership experience together to change and simplify dealership operations. Edson implies that dealers need to have a new category of software, one that will bridge functionality and connection. Moreover, CDK believes they are the solution to deliver those optimal experiences.
At the heart of Xperience is its foundations suite, which enables dealers to run their entire business on one platform. That platform includes CDK's DMS engine, which is paired with advanced digital retailing, e-signing, and simplified desking solutions. Additionally, Xpereince's modern retail suite integrates a seamless workflow from the online and in-store process all the way to contracting. Edson asserts, "Research shows that only 3% of consumers want an online-only solution." Most consumers want a hybrid solution, saving the overall time spent in the dealership by over an hour.
On the other hand, Edson debunks the myth that the digital retail experience will whip out the industry entirely by saying, "That simply is untrue." She further explains, "The traditional DMS is no longer enough and creates inefficiencies, costing dealers thousands. As a result, Xperience reduces friction while also providing new technologically advanced solutions for dealers, such as modern service scheduling.