Sales training today looks significantly different than it did just a few years ago, and it's high time to move away from using those dated manuals and videos. Today on Inside Automotive, we discuss modern training methods and challenges with Erikka Tiffani Wells, sales and training manager at Volkswagen of Marion, and the Co-founder and Vice President of the Women of Color Automotive Network (WOCAN).
Car dealers are still feeling the new car inventory crunch, and at Volkswagen of Marion, vehicles are being delivered from the manufacturer will missing key features like backseats, rear cameras, and blind spot monitoring. So, when the salespeople have to evaluate trades, they have to take their time and slow down.
At this point, the manufacturer has given no guarantee that these features will ever be installed. Instead, they are reducing MSRP. The problem, Wells explains, is that the vehicles are premium, with trim levels costing $50,000 or $60,000, and they don't have basic features one would expect in a car.
Even though vehicles are flying off lots for MSRP+, the industry still faces complex challenges that sales teams must prepare to handle. Customers are frustrated, having ordered these vehicles three months ago. So now, salespeople have to be trained to accommodate these concerns that were uncommon before now. Wells makes sure to involve her salespeople in the training process from the start. She asks them about the challenges they experience on the sales floor and encourages customer roleplay to tackle more nuanced problems.
It can also be more challenging to motivate a sales staff that has become accustomed to frequent deals and favorable commissions. But Wells says she is quick to remind the salespeople that it won't last forever. When the market normalizes and supply increases, Wells hopes it doesn't drive away employees who are not used to the conditions. She recommends non-monetary incentives like time off or schedule flexibility.
Leasing at Volkswagen of Marion is less than unusual, meaning some salespeople have only worked one leasing deal, or maybe none at all. One way Wells addresses this is by pairing up one veteran salesperson with a newcomer for cross-training. For example, the senior salesperson can share negotiation strategies that will come in handy for the future. And the younger salesperson can teach his partner some social media knowledge.
---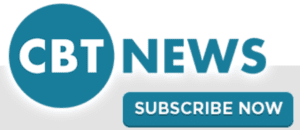 Did you enjoy this interview with Erikka Tiffani Wells? Please share your thoughts, comments, or questions regarding this topic by connecting with us at newsroom@cbtnews.com.
Be sure to follow us on Facebook, LinkedIn, and TikTok to stay up to date.
While you're here, don't forget to subscribe to our email newsletter for all the latest auto industry news from CBT News.