Westfield London is home to a new Polestar retail location for consumers to explore their vehicles. Opened on Oct 29, 2020, Polestar is attempting to change the car shopping experience for consumers as they avoid calling their locations 'dealerships'. Rather, they're coining the term 'Polestar Spaces'.
According to the Polestar UK website, there are no salespeople in the space, opting for product specialists instead that let you explore on your own if you'd like or answer questions as you have them. They promise no pressure and no negotiation, two of the most prevalent concerns contributing to customer dissatisfaction with the traditional sales process.
Polestar Spaces are designed to look like an art gallery with numerous exhibits from Polestar vehicles to manufacturing components inlaid in walls. Customers can use a tablet in the Space to configure the car they're interested in, save it, and continue their shopping experience from home. At its core, Polestar is establishing a similar strategy as Tesla after all.
Why Change the Dealership Model?
As a car company that's keen on bringing fun back to the car ownership experience, the same ethos is baked into their sales process. Eliminating the stress, anxiety, and pressure from the sales journey is the goal.
Polestar's head of UK operations, Jonathan Goodman, compared Polestar 'Space' model with the traditional dealership. He said, "We will put the fun back into buying a car. It's small, it's intimate. There's nothing intimidatory about stepping in here. And when people walk in, they will be met by product experts who are there to answer their questions, not take them on a [sales] route that has already been determined. We want to make it a bit more fun again. Buying a car should be fun".
The stress-free car shopping experience Polestar is committed to is something that sounds good in theory. But could it work in the United States, and is it a possible method for mass-market car companies?
Dubious Adoption Across the Pond
It's evident that a showroom-less model can work anywhere in the world including the UK and US as proven by Tesla. However, the direct-to-consumer sales strategy hasn't been seen by companies other than outliers and disruptors, and it doesn't appear that carmakers like Ford, Chevrolet, General Motors, or Volkswagen are apt to attempt it anytime soon. In fact, Rivian is facing a ban to sell direct in Michigan as OEMs fight direct sales.
As well, car ownership in the UK is less common. Just 77 percent of UK households own a car while 93 percent of American households own one or more vehicles. Around 2.3 million units are sold in the UK annually compared to 17 million light-duty vehicles in the US per year, normally. By sheer volume, it could pose logistical issues in the US to introduce widespread Polestar Space-style models.
For luxury car buyers or those who drive primarily for pleasure rather than utility, it appears the Polestar method could work. V12data.com compiled statistics regarding the customer's view on car shopping and, overwhelmingly, the desire to take the process online and remove what's seen as a 'hassle' are important – two factors that Polestar promises.
A certain demographic would engage with the Polestar Space model, and it's all but certain to arrive when Polestar sets up Spaces in the US. But in a nation where much of the sales process has centered around guiding the shopper through the process and negotiation, the traditional car dealership model is likely to be the norm for years to come.
---
Did you enjoy this article from Jason Unrau? Read other articles from him here.
Be sure to follow us on Facebook and Twitter to stay up to date or catch-up on all of our podcasts on demand.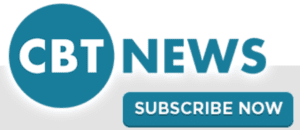 While you're here, don't forget to subscribe to our email newsletter for all the latest auto industry news from CBT News.