Mary Barra is undoubtedly one of the greatest female pioneers in the automotive industry and was deservedly inducted into the Automotive Hall of Fame in 2023. She began her automotive career in 1980 and worked her way up the ranks, eventually being named Chief Executive Officer of General Motors in 2014. Part of Barra's success to date is her inclusive approach to leadership, and the way she operates can give other automotive professionals great insight into what leadership methods may work for them.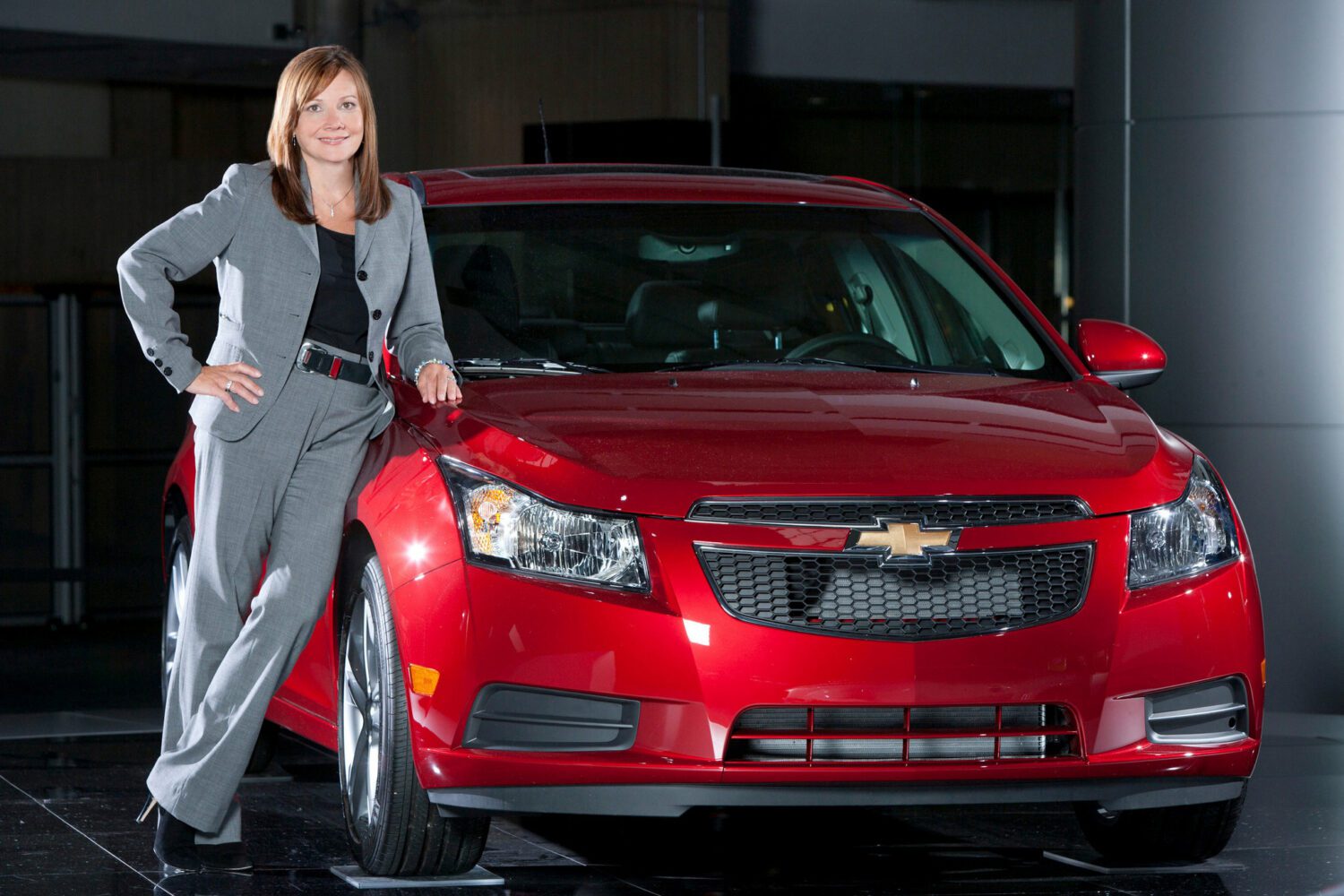 Barra entered the automotive industry in 1980 during college through a student co-op program with GM. In 1985, she was named a senior engineer in GM's Pontiac division and she continued to further her studies and move into more executive roles with GM. This included positions within manufacturing engineering, Global Human Resources, and Global Product Development. She was named Executive Vice President of GM in 2013 and then its first female CEO the next year. In 2016, she was also elected as the chair of GM's Board of Directors.
Speaking on the topic of management, after being named CEO, Barra told the Los Angeles Times, "The most important thing [GM has] to drive into the business every day is that it all starts and ends with great product." She noted there was a larger "need to win on every segment" than there previously had been and that GM would be focusing on achieving that goal.
Barra has also stated that her management style is "collaborative." She said she promotes "constructive tension" and "vigorous debates" and she tries to "create an environment where people feel they could voice their concerns and that we can get the best ideas on the table and then make the right decision." She added that she has "no qualms" about making a final decision if needed, but encourages "tension in a constructive way to make sure [GM] evaluate[s] things from every angle."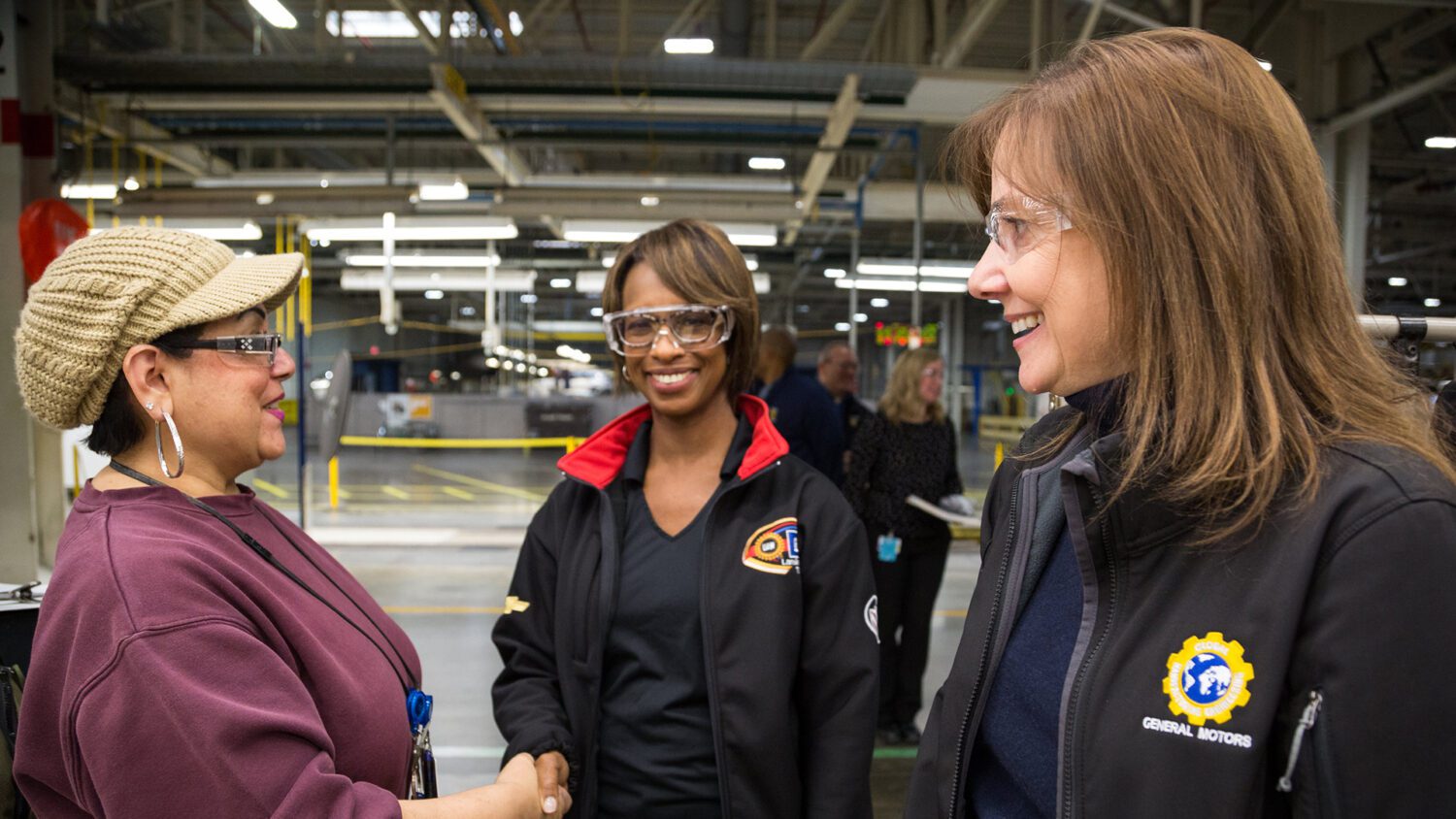 Barra's determination to ensure GM's success is exhibited by her leadership style, which includes various strategies to expand diversity and inclusion within the company. In June of 2020, she announced GM's goal to become "the most inclusive company in the world" and formed GM's Inclusion Advisory Board, which includes executives from both GM and other organizations.
Barra has actively worked to expand diversity within the leadership team of GM, as she wants to ensure different viewpoints are shared and valued. She has also kept the formal supplier diversity program in place as well as supports GM's employee resource groups, which include groups for veterans, people of color, LGBTQ+, women, and others. In addition, she strives to make sure GM adheres to the three "pillars" that drive its inclusive workplace, which include "Our Words (what we say), Our Deeds (what we do) and Our Culture (who we are)."
Barra also maintains a sense of trust in GM's employees and greatly values their input. She has demonstrated this in various ways, including discarding the automaker's 10-page dress code and replacing it with "dress appropriately." When asked about this specific update in an interview with Fortune Magazine, she stated, "It really became a window into the change that we needed to make at General Motors…I can trust you with $10 million of budget and supervising 20 people, but I can't trust you to dress appropriately? It was kind of a step in empowering…so this really encouraged people to step up."
Barra also encourages customer feedback and takes different perspectives into account when making critical decisions. In a July 2022 interview, GM's chief diversity, inclusion, and equity officer and Inclusion Advisory Board member, Telva McGruder, said GM's motto is "Everybody in," which she stated means that GM is "designing vehicles that will be able to accommodate people regardless of their level of income." This reportedly includes developing a wide variety of electric vehicles, which Barra has made a priority for the future of GM.
It is important to note that Barra also recognizes failures, as she has quoted Charles Kettering's advice of "The only time you don't fail is the last time you try something and it actually works." She also does whatever is needed to resolve issues, including the way she used her fierce leadership approach to get GM through the faulty ignition switch recall in 2014 that affected around 800,000 vehicles and threatened to be detrimental to the automaker.
Overall, Mary Barra is a prime example of a C-suite executive who has utilized inclusive leadership practices to drive meaningful change to a company that has resulted in ongoing success. Fostering an inclusive work environment has allowed GM to remain one of the most prevalent automakers in the industry and Barra has said she will continue to push for more diversity and inclusion within the company. Her leadership style has not gone unnoticed and other businesses – both large and small – may be able to benefit from implementing at least some parts of her approach to leadership.