Like many other car dealers in retail automotive today, Eddy Allen, the General Manager of Jaguar-Land Rover Norwood, grew up in the business. He got his start washing cars but now operates the top Jaguar Land Rover store in sales volume for the New England market. Allen joins us on Inside Automotive to share his journey and being recently named to Automotive News' 40 under 40 list.
Allen is a third-generation dealer with a passion for cars and caring for people since his youth, with an evident fondness for working at his family-owned dealership. Allen credits his mother and father for supporting his career choice and consistently rooting for his accomplishments. He still works alongside his mother to provide top-notch service to their beloved clients, while his father is an established real estate agent. 
Allen speaks fondly of his grandfather, who passed his love of cars down through generations, and mentions that today his grandfather would be disappointed with how marketing and advertising have changed but pleased with how used car sales have improved and become more popular.
Now in his early thirties, Allen has an air of ease and comfortability when speaking about his passion for cars and love of caring for people. He talked us through the actions he implemented when the COVID-19 pandemic began and the stressors that the pandemic has forced upon employees' shoulders. For example, allowing customers to schedule online appointments to pay for F&I was a point of contention for the General Manager of Jaguar-Land Rover Norwood due to clients not showing up for their appointments and taking time away from other clients. However, completing the car buying process online was the best practice to follow during this challenging time, and today clients are still allowed to complete the process entirely online. 
Allen remarks that in 10-15 years, he thinks that most clients will purchase vehicles online depending on age demographics and independent wishes. When asked about getting quality candidates to fill retail automotive positions and improve the 70% employee turnover rates, he mentions professional technician recruiting, the importance of caring for these employees in the long run, and improving work-life balances for all dealership employees. 
Discussing inventory issues, Allen says that things have been relatively difficult lately. He remarks that brands are having problems keeping up with an adequate inventory of specific makes due to high demand.
As a member of the Jaguar-Land Rover retail cabinet, Allen receives more intel than most and discloses that because of how things are now, OEMs can only see inventory one to two months at a time which makes it challenging to keep in-demand cars well-stocked. However, he mentions that maintaining a 20-30 day inventory supply is plenty, depending on the individual manufacturers.
When asked about his view on car values and selling at MSRP, Allen says that they typically sell at MSRP but mentions taking care of repeat and new clients within reason. Dealerships that take advantage of their clientele are out there, but he maintains his belief that dealerships should not take unfair advantage of their clients. 
Allen is also Vice President of Sales and oversees five different brands for the Kaplan Auto Group and mentions his current most significant challenges being inventory issues. Allen talks about taking care of individual customers' needs and how they desire to be taken care of. Employing a great team is vital to make the customer experience satisfactory. Not all clients are the same and have different needs that dealerships must acknowledge for complete and recurring client satisfaction. 
---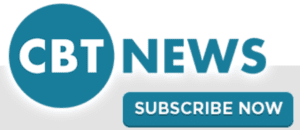 Did you enjoy this interview with Eddy Allen? Please share your thoughts, comments, or questions regarding this topic by connecting with us at newsroom@cbtnews.com.
Be sure to follow us on Facebook, LinkedIn, and TikTok to stay up to date.
While you're here, don't forget to subscribe to our email newsletter for all the latest auto industry news from CBT News.