Diversity and inclusion efforts were brought to the forefront during the height of the pandemic in 2020. Many leaders took notice but not as many were able to drive change. Today on CBT Now, we're pleased to welcome Jennifer Brown, award-winning diversity and inclusion expert, entrepreneur, consultant, and author. We'll be discussing the second edition of her best-selling book, How to be an Inclusive Leader, out now.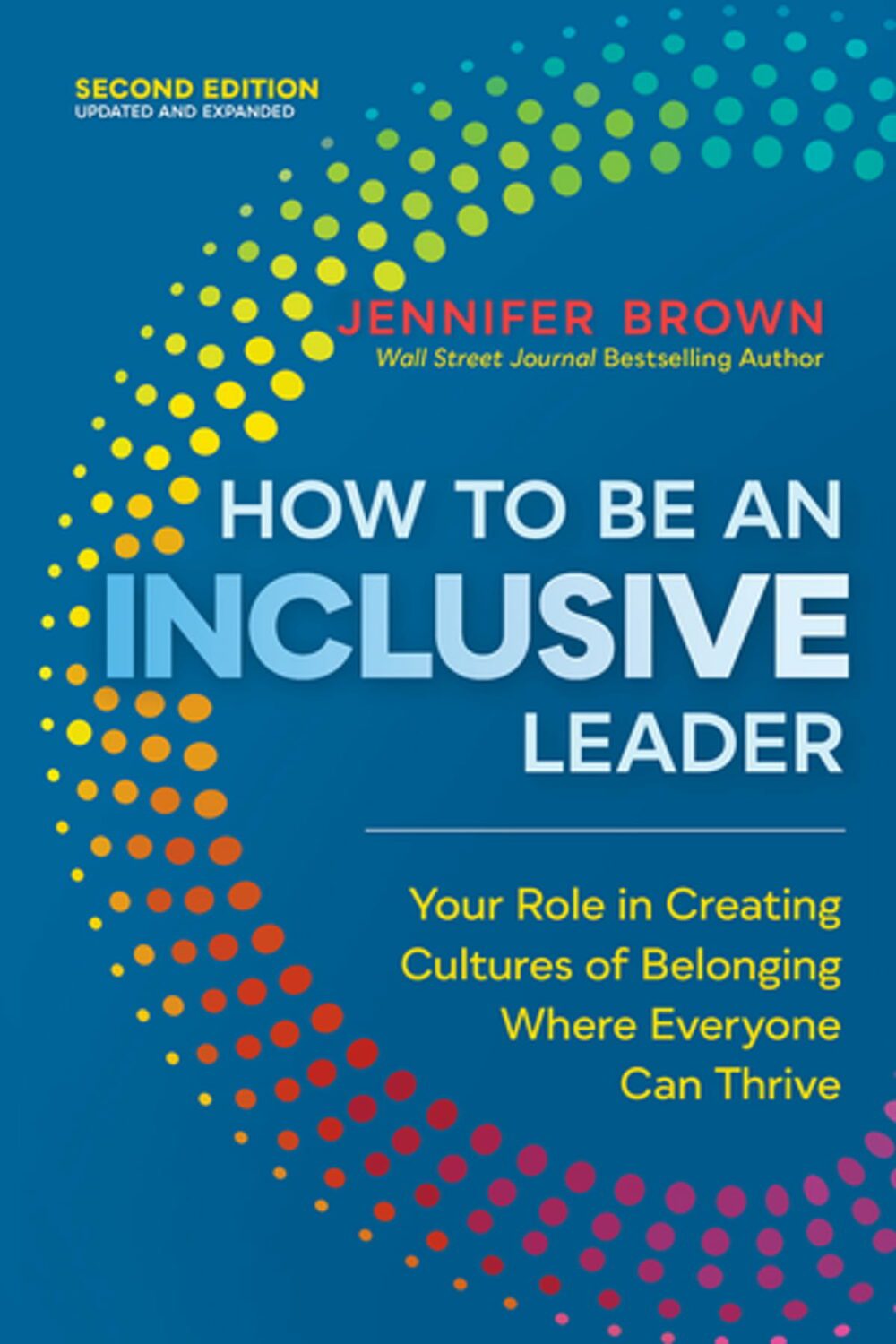 Brown has been featured in The New York Times, The Wall Street Journal, Harvard Business Review, Bloomberg Businessweek, Forbes, CBS, and more.

Brown says that her passion for inclusion and her desire to share tools for it with other leaders was her motivation for writing her book. The second and more recent edition includes essential lessons learned throughout the pandemic. She suggests that there is now a broader "openness" when discussing diversity and inclusion topics.
Brown says her book is an excellent resource for leaders to work through with their teams and start the conversation about diversity. She notes that we are constantly challenging ourselves to learn and "become comfortable with what's uncomfortable."
Brown explains that being "encouraged and seen" helps us all grow and adds that her book is more of a "human evolution book" compared to an academic resource or a more focused, judgmental book. She suggests that part of moving towards diversity and inclusion is analyzing what biases we have been taught and then making more "educated" choices. 
Brown says George Floyd's death led to "intense interest" and "intense conversation" while also making many of us look internally at ourselves. She reports that minorities have said they feel their workplaces are "toxic" and want to remain working remotely.
Companies will need to prove to hesitant workers that "they have actually done the work," which Brown notes will be complex if employees refuse to come back and see the changes that have been made. Representation in leadership roles has also always been a challenge, according to Brown, and she specifies that there has been a significant loss of women in the workforce over the past two years. 
She notes that despite "fierce" hiring competition today, companies need to discuss the issue of diversity and inclusion and then actually take steps to "make it real" and "make it happen."
Business leaders, she says, should not "obsess" over being perfect, and her advice for them is to "surround yourself, do your homework, [and] learn about other identities so that you're prepared." 
Ultimately, Brown recommends that business leaders build trust by asking their employees how they feel, what they want, and what changes they think could be made in order for them to feel supported and want to stay with their companies. Gathering data on employees' sentiments, she states, can give business leaders information that they can then "action around."
---
Did you enjoy this interview with Jennifer Brown? Please share your thoughts, comments, or questions regarding this topic by connecting with us at newsroom@cbtnews.com.
Be sure to follow us on Facebook, LinkedIn, and TikTok to stay up to date.
While you're here, don't forget to subscribe to our email newsletter for all the latest auto industry news from CBT News.