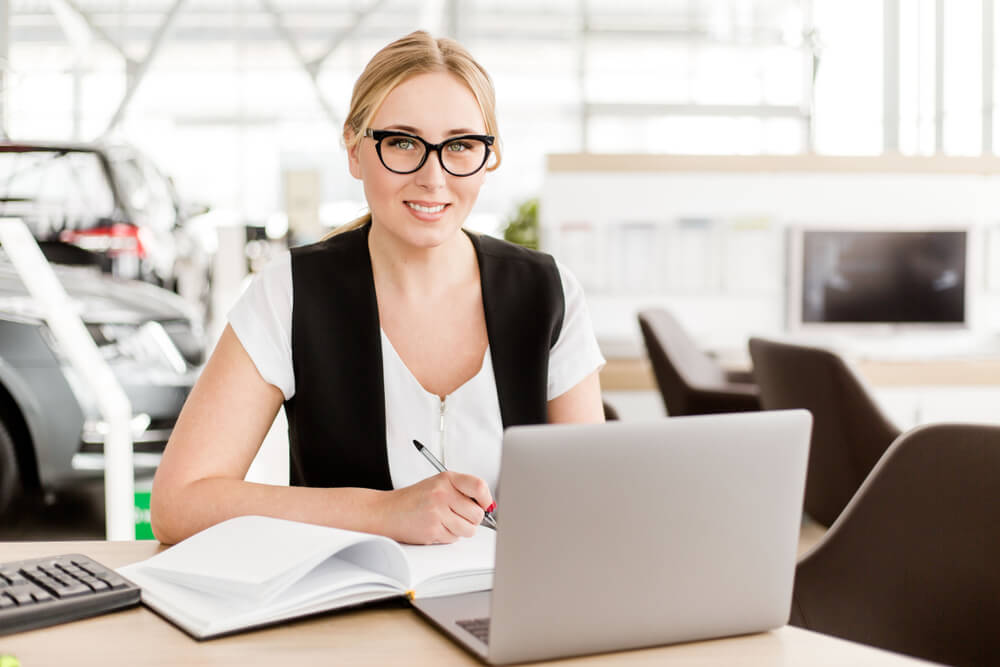 Many industry experts are predicting that a slow exit from the worst of the COVID-19 pandemic and its effects on dealerships will force many to continue a trend towards offering digital or 'no-touch' deliveries. That means F&I being done online with more frequency and buyers taking delivery at their homes.
It really may be an emerging necessity to incorporate this option rather than looking at it as a passing fad.
Car shoppers have for over a year become comfortable with staying home and choosing the car they want, having a tester brought to their homes, and easily navigating the touchless delivery process that dealers nationwide HAD to embrace. When we get used to something that makes our lives easier in some way, we tend to never want to return to the old and harder way.
In this new digital F&I landscape, the question becomes how does your F&I team make that positive and successful first impression online with their buyers? What small things can they do to be ready for this experience in a way that preserves dealership profits but also aids in achieving high CSI scores as the result of happy customers?
Here are 4 strategies for online F&I success.
Make a Great First Impression
Be open, friendly, and exciting about talking with the buyers. Don't let them see frustration as not being able to sit with them face-to-face. Let them know a little about you and your journey into F&I. Share your philosophy on making sure they have a wonderful car buying experience.
And if you have to Zoom or Google Meet, be sure to make that a seamless process for your customers to easily connect. Test all systems before rolling that out as an option.
Give Them What They Need
Today's dealerships tend to go too 'light' on their F&I webpage with little more than some staff pictures and a checklist of stips that may be needed to get their deal done. Give your car shoppers valuable education in some of the more popular products you offer like VSC and GAP.
The two younger generations of buyers want to research everything before making a decision. Better that they see all the info they need on YOUR webpage rather than bouncing to another website.
Understand the CURRENT Market Conditions
F&I managers that are selling through Zoom or another video platform don't have the advantage of being in front of someone to assess interest or body language the same way you would in the dealership. Understand and be aware of economic issues in your market that could impact credit or make the borrower uncomfortable about the proposed deal.
Know exactly what your lenders are looking for with underwriting guidelines so you can best educate your borrowers on the state of lending. That means fewer surprises for them and better CSI scores for you. You will be the trustworthy and empathetic expert in helping them get approved for the car they need.
Address Issues Quickly
Buying a car, whether it's in person like the good ol' days or online, is always a stressful experience and there can be miscommunications and omissions that can hamper what should be a smooth process for everyone involved. If there is anything that goes South when walking through the F&I process or if your managers notice any subtle changes in the buyers' demeanor, stop and ask what the issue may be before finishing the deal.
Being online puts the F&I manager at a disadvantage by not seeing the clues and instead relying on staring into the camera as inconspicuously as they can to root that out. Don't run through the menu presentation too fast, be clear and repeat anything that seems too technical, and try to keep things light and fun.
Of course, that can be challenging when a buyer thinks the interest rate quoted is too high or the cost of GAP is more than they thought they would pay…but it's how you can immediate pivot away from tension and into a place of understanding that will help make the online F&I experience better.
Buying a car over Zoom is nothing that the world thought they would ever have to do but here we are. Take stock of how you are transitioning into that (if you haven't already) and look to these tips as potential areas of improvement.
---
Did you enjoy this article from Kristine Cain? Read other articles on CBT News here. Please share your thoughts, comments, or questions regarding this topic by submitting a letter to the editor here, or connect with us at newsroom@cbtnews.com.
Be sure to follow us on Facebook and Twitter to stay up to date or catch-up on all of our podcasts on demand.
While you're here, don't forget to subscribe to our email newsletter for all the latest auto industry news from CBT News.