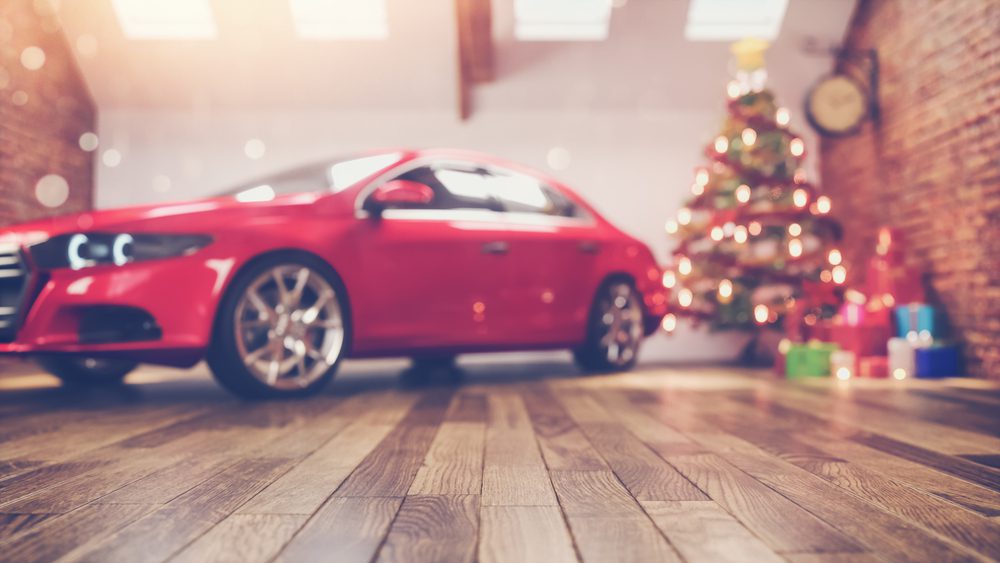 The holidays are a time when everyone seems to be in more of a mood to spend and give. Many are looking for deals to close out the year and are inspired to support the causes that resonate with them. This situation makes the holiday season an ideal time to try some innovative ways to engage with potential car buyers and inform your customers of what you have to offer. As a result, your dealership marketing team can use the holidays to position themselves to increase sales.
So, in what ways can you use the holiday season to your sales advantage? Take a look at some helpful tactics below:
Partner with a Charity
The holiday season is an excellent time to give back (and engage your customers while doing so). A recent study revealed that for 73 percent of shoppers, a company's charitable giving is important. So, see if you can partner with a local nonprofit and inform customers of how they can help. It can be as simple as taking ten percent of every service department purchase and donating it to your city's little league baseball team.
You can also pledge to give a certain amount of money to a local charity for every test drive that occurs in November or December. Get creative, partner with a local organization, and tell your customers about how they can get involved. 
Use the Holidays as an Additional Way to Contact Customers
You never want to spam your customers when it comes to emails and notifications. So, you want to make sure you are getting in touch with them for a specific reason. Well, what better reason than the holidays? Use days like Halloween, Thanksgiving, Black Friday, Christmas, and New Years to get creative in your messaging.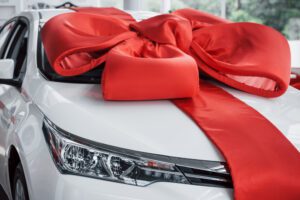 Wishing your customers happy holidays and then offering a discount or sale goes a long way. It shows you care enough to reach out and offer a nice gift for being a new or long-term customer. Fortunately, you have four upcoming holidays to use as a springboard for communications.
Hold Festive Events and Acknowledge the Season 
The holidays also allow you to have some fun with your sales strategy. For example, for Halloween, offer a discount or branded dealership swag to customers who come dressed up. Also, being festive could be as simple as having bowls of candy available for children who accompany their parents, or giving away small and branded ornaments to those who purchase a car from you.
Even ensuring you have decorations to acknowledge each holiday will give off a festive vibe at your dealership. Customers are impacted by the physical appearance of a brand's space. So, use your showroom as a way to engage your customers during the holidays.
Have a Holiday Marketing Strategy
Your social and print media should all coincide with your sales goals. Determine how you want the year to shape of sales-wise, create clear goals to go along with this, and then develop a holiday strategy that makes these objectives a priority. For example, have your promotions set for Black Friday, Cyber Monday, Christmas, and New Year's, and create verbiage and details to spread the word about them on all marketing platforms.
Also, be sure your online branding matches the holiday season. Include holiday-appropriate décor on your inventory page, social media postings, and email newsletters. All graphics, social media postings, and print messaging should align with your goals for the holiday season. 
Ensure Your Desktop and Mobile Sites are Functional
Website traffic can increase during the holidays, so you want to make sure your website is prepared to handle the extra visitors. Test out the time it takes for your website to load, and ensure it isn't over three seconds. Also, make sure your website is viewable and easy to navigate on a smartphone. Today's customers are using smartphones to research items, so check to see if the mobile version of your website can handle this. Your website can be a huge lead generation tool during the holidays, so make sure it is doing what you need it to do.
Final Thoughts
The holidays can be one of your most successful seasons of the year. However, you and your dealership team have to go into it with a plan of action. From partnering with a local charity to emailing out a "Happy Holidays" greeting, your marketing messaging should be clear, uniform, and are aligned with your goals. If everyone is on the same page, then you can expect to do well in the last three to four months of the year.