Even in light of the COVID-19 pandemic, business is still brewing for companies in the automotive industry. On October 22, 2020, used-car consignment company CarLotz went public in a merger with Acamar Partners Acquisition Corporation. The corporation valued the company at $827 million, which also includes debt that CarLotz also owns.
With the rise in online car buying, a merger like this could further shake things up in the automotive space. Nevertheless, what exactly could this mean for the industry and dealers?

Here are five quick takeaways and vital details from this merger event that dealers should know.
CarLotz Offers Convenience for Private Sellers to Reach Buyers
CarLotz was founded in 2011 to help buyers who were frustrated with the process of selling a used car. Their model seeks to take over the entire selling process for private sellers. Their services include inspecting, detailing, and photographing the vehicle while also helping customers pick the selling price and posting the car on various automotive marketplaces. The company also manages test drives and customer inquiries. When a vehicle is sold, CarLotz shares the profits of the sale with sellers.
The Deal Will Allow CarLotz to Expand Their Operations
Currently, CarLotz has eight distribution centers in the United States, including locations in Florida, Illinois, North Carolina, Texas, and Virginia. The deal with Acamar Partners will inject $321 million into the company. This influx of capital will enable CarLotz to expand beyond these centers to offer more services nationally. In an interview, CarLotz co-founder, Michael Bor, detailed the company's plans for the funds from Acamar:
"We feel like it's time to now go and take the giant leap forward, expand nationally, become a fully national, multi-billion-dollar player in this industry."
This Is the Third Major U.S. Online Retailer to Go Public in 2020
CarLotz is following a process a couple of other companies have already been through this year. Both Vroom, Inc., and Shift Technologies also went public this year. These companies offer customers the opportunity to buy or sell used vehicles online.
This event seems timely, as public sentiment is beginning to favor a widespread adoption of online car purchasing processes due to the impact of the COVID-19 pandemic. According to Autotrader, 62 percent of consumers state they are more likely to complete steps of the car purchasing process online due to COVID-19. While online shopping is seeming to get a temporary boost, it is possible that the trend could last beyond this year if consumers begin to get used to shopping online and come to prefer it.
Going Public Could Increase the Visibility of Online Car Sales
Special purpose acquisition company Acamar Partners felt confident in CarLotz's ability to enlarge its market share in the U.S. online car retailer space to merge and invest in the company. While public mergers do take much work for companies to obtain, they offer many benefits: increased access to capital, liquidity for investors, and increased visibility. CarLotz, along with Vroom and Shift Technologies, could be signaling a new era in which online car buying becomes a new standard. The multimillion-dollar investments give these companies access to more extensive resources to make a long-term impact in the automotive space while furthering the visibility of online car purchases.
What Could This All Mean for Dealers?
There will always be a subset of individuals who want to have the traditional in-person car buying and trade-in experience. However, the question is, how large is the audience? The rise of companies like CarLotz reveals that there is a demand for online car purchasing and the convenience that comes with it.
Their processes even go a step further than Vroom and Shift Technologies to handle the entirety of the selling experience and split the sale's profits. At your dealership, you may not be able to adapt all of CarLotz's processes. Still, understanding where you can offer convenience in the used car selling process can put you ahead of competitors who may be unwilling to embrace new ways of engaging consumers in this space. Nevertheless, only time will tell if the trends exemplified by companies like CarLotz become the new standard in the automotive industry.
---
Did you enjoy this article from Chanell Turner? Read other articles from her here.
Be sure to follow us on Facebook and Twitter to stay up to date or catch-up on all of our podcasts on demand.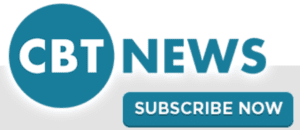 While you're here, don't forget to subscribe to our email newsletter for all the latest auto industry news from CBT News.