Do you remember the last time a potential car buyer came into your dealership and left empty-handed? What was the response of your team? Were they not ready to buy? Was their customer experience lacking? There are many reasons why this could have occurred, but did you know the addition of a customer relationship management system could still turn this customer into a buyer?
According to Salesforce, a customer relationship management system (CRM) is a piece of software that allows you to manage and track all of your company's interactions with current and potential customers. As it implies in its name, the goal of the technology is to cultivate relationships with your client base that can lead to a sale.
CRM systems help marketers and dealership owners understand that customers move through a sales cultivation process. Many individuals are at different parts of the car buying stage. Some may be in the research phase, while others are only looking to test drive to get a feel for different cars. CRMs let you keep contact with these individuals and guide them along the buying cycle to an eventual sale. So, how do these systems do this and why are they important? Read on below.
Manage and Track all Customers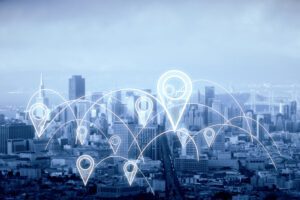 CRMs are meant to be a contact database for your customers and vendors. The system ensures that you always have the information of every customer, vendor, or partner at your fingertips. So, information like name, address, phone number, email, and even the reason the interacted with you is accessible. However, what makes this aspect of the CRM so crucial is the log of communication. CRMs enable you to write in every interaction you have had with all your contacts. This feature allows everyone on your team to see how far along individuals are in the buying process and how they should hone their efforts to continue to reach out.
Automate Crucial Email Contact
While social media is touted as the best way to market to customers, email is still vital. It puts your messaging right in front of the customer you want to reach. It allows you to tailor your communication to wherever the customer is in the buying cycle. For instance, let's say that a customer came to your dealership's website and filled out a form to learn more about your fleet. After finding out what type of car they are looking for, you could automate an invitation to a test drive. Automating custom email correspondence ensures you never let customer communications fall through the cracks.
Use Customer Information to Better Direct Your Outreach
CRMs allow you to crosscheck your interactions with customers and search for common trends, ideas, or keywords. If a brand, feature, or even geographic differentiator is consistently showing up in dialogue with your customers, then you can include it as a keyword in your website copy or even in the marketing used for PPC campaigns. Since all your customer information is in one place, you can begin to analyze common trends that you can then plan for in your marketing efforts.
Predict Your Customers Movement Through the Buying Journey
This could take a prolonged amount of time to begin to see, but after a while, you can start to track and even predict how much interaction is needed to secure a sale. For example, if the last ten buyers required a remarketing campaign, three emails, and a phone call to pull them through the sales funnel then you can use this to predict the amount of time needed to guide customers through the buyer journey. You can also associate costs with these interactions so you can understand your average ROI on these points of contact.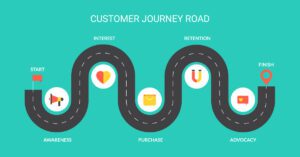 Promote Better Employee Performance
Most CRM systems allow you to pass off leads to staff members depending on the needs of the customer. CRMs give everyone the same view of what is going on, so it is easy to assign a staff member to a customer to either follow-up or monitor their progress. You can even set benchmarks and KPIs for staff using the CRM. In a way, it can be used as a project management tool to ensure that staff members are keeping up with staying in touch with customers and monitoring all automation efforts. This step ensures everyone is on the same page and that all communication bases are covered.
Final Thoughts
Here are a few stats from Hubspot that bring home the importance of using a CRM:
• 75 percent of sales managers say that using a CRM helps to drive and increase sales.
• A CRM on average returns $5.60 for every $1.00 (an ROI greater than 50 percent).
• CRMs have led to an increased retention rate of 27 percent.
CRMs are an excellent tool for not only engaging customers at every point in their buyer journey, but it also makes it more likely that they will remain a long-term customer. If you or your dealership are struggling to keep sales steady, a CRM might be the answer.