We are truly living in unprecedented times. Just a month ago, few were talking about wearing masks in public or wondering when the federal relief check would be hitting their bank account. It seems like a world away now with the spread of the COVID-19 virus throughout the US taking thousands of lives and potentially impacting the health of millions.
Automotive dealers nationwide (not to downplay all the businesses affected, of course) are in an arguably more precarious position than they were during the Great Recession of '08-'09. Financial and credit collapse was one thing but now people are being told to not leave their house.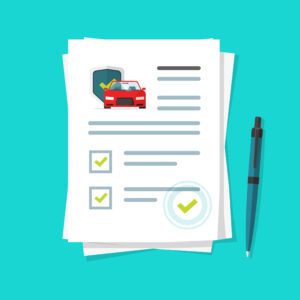 As dealerships are facing state-mandated essential business designations that vary state-to-state, it's becoming increasingly difficult to even sell and deliver a car at all. While some states allow full dealer operations for sales and service, other states like Pennsylvania have barred sales altogether and are only allowing service and parts departments to stay open.
How does this impact your F&I department in the short term? If you are still delivering cars based on state directives but suffering from few sales, what best practices can your store implement to keep them busy during this slow time?
Two words for you… professional development.
Tap the F&I 'Schools'
If you have ever sent your F&I staff to 'schools' sponsored by your aftermarket vendors, consider asking if any offer any distance learning or refresher course that can be done online. A slow showroom can give your F&I staff a chance to work through some professional development courses at little to no cost to the dealership.
Since cost will be a huge factor here, ask if there are any courses that can be given for free given the current situation in the industry. Many companies, big and small, are asking their vendor partners to cut billings. There is no shame in asking your aftermarket training partners to do the same.
After all, your store probably spent a lot on their training programs in the past and if they are able to offer some low cost or free refreshers now, it buys them a great deal of goodwill in the future when this crisis has faded. 
YouTube is Not All Bad
While we all know there is a lot of sketchy content on YouTube these days, there are plenty of video tutorials that F&I managers can work through that will provide valuable refreshers and new learning. And best of all, it's free.
Better product presentations, better strategies to overcome objections, new negotiation skills, industry summit videos discussing the latest trends in F&I. The bottom line here is that the information is out there and easily accessible.
Staff Training on the Floor
In my F&I days, one of the best modes of training I had was role-playing with my other F&I managers and the sales staff. It may sound corny and kinda old school, but while the floor is slow, encourage the staff to take the time to walk through common F&I scenarios to help sharpen skills.
Sales can also take this time to see for themselves how challenging the F&I sales process can be while working through these scenarios. I found that it gave the sales staff a great appreciation for the unique process we had to go through to sell product. It was quite an eye-opener for some.
The COVID-19 crisis has no clear end in sight. Nearly every industry has been affected by this and nearly every American consumer is rethinking any and all purchases. But for dealers who are still selling, their F&I managers can take this extra time to get better and be better prepared when things get back to normal.
When the sales floor is slammed and deals are piled up one after the next, there never seems to be enough time to get to additional training. They have that time now…put it to good use.