As we finish the first quarter of 2019, this year is already shaping up to be a big one for the auto industry. While many are watching to see if sales decline, there is so much more to focus on than whether we break the streak of 17 million-plus in annual vehicle sales.
Consumer interests and shopping behaviors continue to change. Every automaker is adjusting as fast as they can to shift their line-ups to meet these new demands. At the same time, automotive technology is rapidly evolving to provide new options and mobility solutions.
Keeping track of these auto trends and ahead of the developments is a must for dealers competing for business. It's even more important in the digital era where consumers are doing more research and shopping online, showing up at dealerships equipped with plenty of guidance from third-party sites. The onus is on dealers to do their homework too, so they can anticipate what car-shoppers will want before they ever step foot in the showroom.
More SUVs on the Way
The most prominent of the early auto trends in 2019 is the continued increased demand for SUVs. The OEMs have clearly received the message as more vehicles in this category are on the way. This means dealers have even more options in this fast-growing segment to offer to consumers.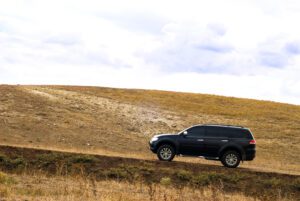 In terms of new developments, a batch of larger, two-row SUVs, like the all-new Chevrolet Blazer and Honda Passport, offer plenty of room and excellent features for a reasonable price. These two vehicles would be a great option for consumers who want a larger vehicle with functional cargo space, but do not need that third row of seating.
Sedan Slide Continues
On the other end, the options for sedans will become even more limited with additional models cancelled during Q1. This presents a dilemma for dealers. While the overall sedan market is declining, these vehicles are high on the shopping lists of some consumers because they offer a more affordable option.
With fewer new car options, the used market for sedans was strong last year and should continue to be strong in 2019. Recently cancelled sedans, like the Ford Taurus or Chevy Impala, will still be available as used vehicles. Dealers also should take full advantage of certified pre-owned programs for sedans. It's a great option for providing consumers a "like-new" vehicle at a lower price that's backed by a manufacturer's warranty.
Breakthrough Year for EVs?
This year also is shaping up to be a big year for electric vehicles. The field has been fairly thin so far, and Tesla has dominated sales. However, an increasing number of electric vehicle options will enter the market this year, joining the Chevrolet Bolt EV, Nissan Leaf and Tesla's own growing line-up. The Hyundai Kona Electric, Kia Niro and Soul EVs, Audi e-tron, Porsche Taycan and Mercedes-Benz EQC are all expected to debut this year too. Last but certainly not least, the vehicle to watch is the Jaguar I-PACE, already getting praise from the automotive press and well on its way to be a direct Tesla competitor.
In addition to more options, this year also will be significant in terms of capabilities for EVs. Many of these vehicles will have ranges of 200 miles or more on a single charge. This appears to address the "range anxiety" issue consumers cited in 2016 Kelley Blue Book research. It's also translating into stronger residual values, Kelley Blue Book data shows. Combine the increased range with a growing EV charging infrastructure and EVs could become viable for a wider set of consumers.
Capitalizing on the Trends
So how do you as a dealer take full advantage of these trends? For starters, your online presence should reflect the shift in market interests. It's likely the first interface that customers will have with your dealership. Your digital storefront should also enable car shoppers to start the buying process online, including mapping out payments, looking at trade-in valuations and lining up financing. More than 80 percent of consumers want to do one or more steps of the purchase process online, the 2018 Cox Automotive Future of Digital Retail Study shows.
The dealership interaction, though, is still critical with almost 90 percent of car shoppers wanting to sign the final paperwork in-person, according to the same Future of Digital Retail study. Whether connecting by online chat, phone or in-person, dealership staff should be able to offer insights that help car shoppers find the right vehicle for their specific needs.
For all the online research car shoppers do, this could be the year that consumers are surprised by something new or different. They might not know a larger two-row SUV is available. They might be looking at new cars when a CPO could be a better option. Or they might never have considered an EV before because they were afraid its range would be limiting. Equipped with the right knowledge, dealerships can anticipate consumer needs and provide the expert guidance that leads to a sale.