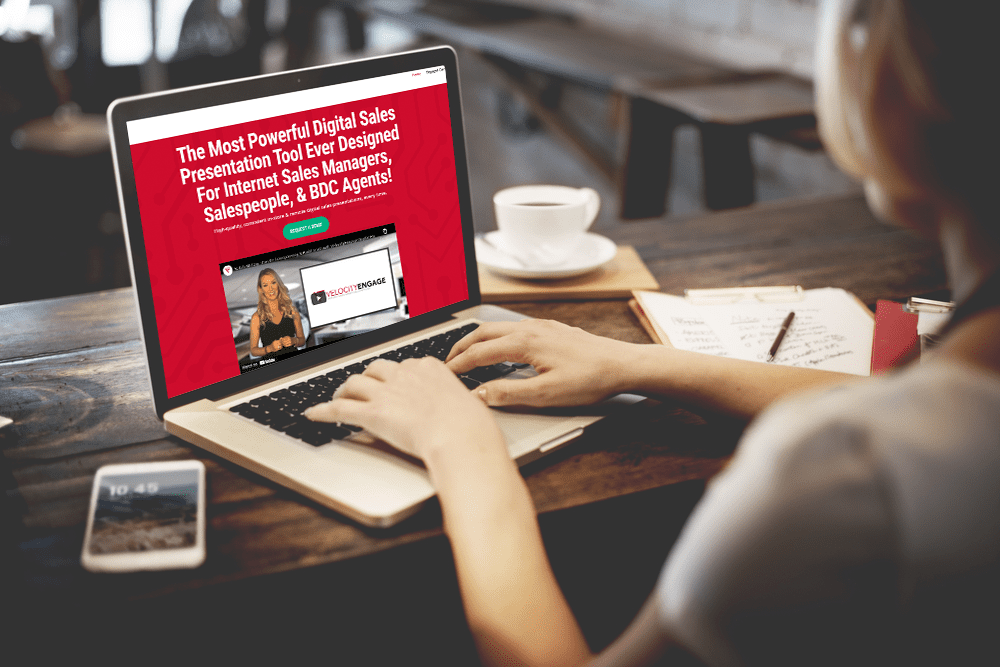 We all know that 2020 brought many changes which created enormous shifts in consumer habits and behaviors. These shifts had a major impact on the automotive industry and set in motion a transformation to digital retailing that has changed the way consumers shop for and buy cars, and the way that dealers engage with online shoppers. 
To succeed in 2021, dealers will need to step up their game with online car shoppers by providing transparent, valuable information and delivering world class digital sales presentations. The opportunity to showcase the benefits of digital retailing to car shoppers has been a game changer. Not only are car shoppers spending less time at physical dealerships, but they are benefiting from a more efficient and enjoyable car shopping and buying experience only. Consumers are making it clear that digital retailing is here to stay. 
VelocityEngage gives car shoppers the digital retailing experience they are looking for and deserve. It provides the opportunity for consumers to be completely satisfied with their shopping experience. With VelocityEngage digital portfolios, online shoppers receive high-quality, consistent digital sales presentations every time. Showcase your inventory, dealership, and salesperson with auto-generated and fully-customizable digital portfolios. Create a transparent and easy shopping experience that inspires online shoppers to contact you from the comfort of their own homes. 
Car shoppers want transparency! They want to know that they can trust you. VelocityEngage increases online conversions by providing ALL the information shoppers want in one place, saving them hours of research and frustration. By giving online shoppers the specific information they are looking for in one place, VelocityEngage keeps them from tripping over your competitors as they traverse the web in search of videos, documents, and facts.
Early data suggests that online shoppers that engage at least 10 times with a VDP have a higher probability of converting into a showroom visit. Since the majority of online shoppers bail from VDPs in less than one minute, dealers much deliver an incredibly effective merchandising experience when they arrive. VelocityEngage showcases your inventory and dealership with dynamic visuals, videos, and documents with many opportunities for engagement.
The majority of online shoppers leave your VDPs to search for customer reviews, brochures, window stickers, and more. VelocityEngage delivers all the information shoppers need to make a decision on one page. The result is more contactable leads, streamlined in-store transactions, and more car deals.
"Touch" plays a big role in the sale of a vehicle. Having a car shopper "view" a VDP is one thing but inspiring a car shopper to "engage" with the VDP is another. Engagement moves car shoppers naturally through the funnel from awareness to consideration, which makes them much more likely to convert to a sales opportunity. A VDP that yields 30 views within a 30-day period with an average of 10 engagements per view has a 70% chance of selling within the 30-day timeframe. The bottom line is that if you want to sell more cars, you must drive online shopper engagement with VDP content.
VelocityEngage also makes visualizing car shopper engagements simple and easy. Microdata heat mapping technology helps determine your most engaged car shoppers. Powerful engagement insights help salespeople to understand shopper behavior and make decisions. The salesperson will know exactly how long the shopper engaged with each module in a portfolio. This is a key factor in digital retailing because even though the car shopper is not in the showroom, salespeople are armed with the right information to determine what questions they may have about a vehicle or the dealership. Digital retailing is here to stay and dealers must strive to set themselves apart by delivering a truly exceptional and transparent online car shopping experience
Watch our explainer video and see why "Shelley, The Online Car Shopper" will most likely buy a vehicle that she saw in a VelocityEngage digital portfolio on a dealership's website! 
Watch here: VelocityEngage Explainer Video
To find out more, visit VelocityEngage today.
---
Did you enjoy this article from Velocity Automotive Solutions? Read other articles on CBT News here. Please share your thoughts, comments, or questions regarding this topic by submitting a letter to the editor here, or connect with us at newsroom@cbtnews.com.
Be sure to follow us on Facebook and Twitter to stay up to date or catch-up on all of our podcasts on demand.
While you're here, don't forget to subscribe to our email newsletter for all the latest auto industry news from CBT News.