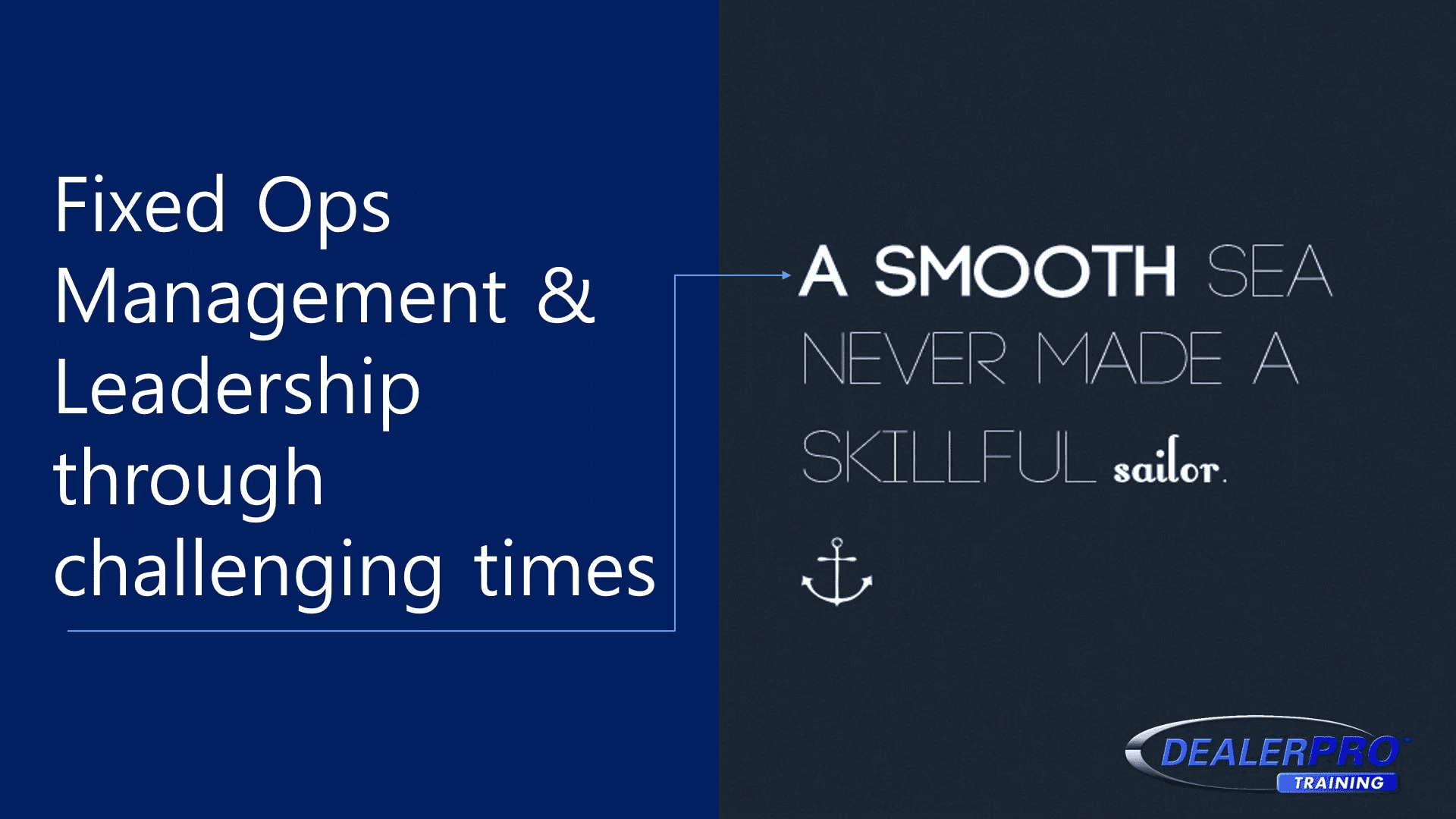 In week #1 of DealerPRO Training's Fixed-ops Management and Leadership online forum, Dealer Development Manager Kristin Williams, along with dealers and fixed-ops professionals, tackled important leadership skills and management strategies to lead employees and customers through this challenging time.
Please join DealerPRO Training on Fridays at 3:00 pm eastern standard time for more Fixed-Ops Forums. Register here: https://app.hatchbuck.com/OnlineForm/773759278
Stay tuned for more COVID-19 coverage right here on the CBT Automotive Network.