Featured Interview: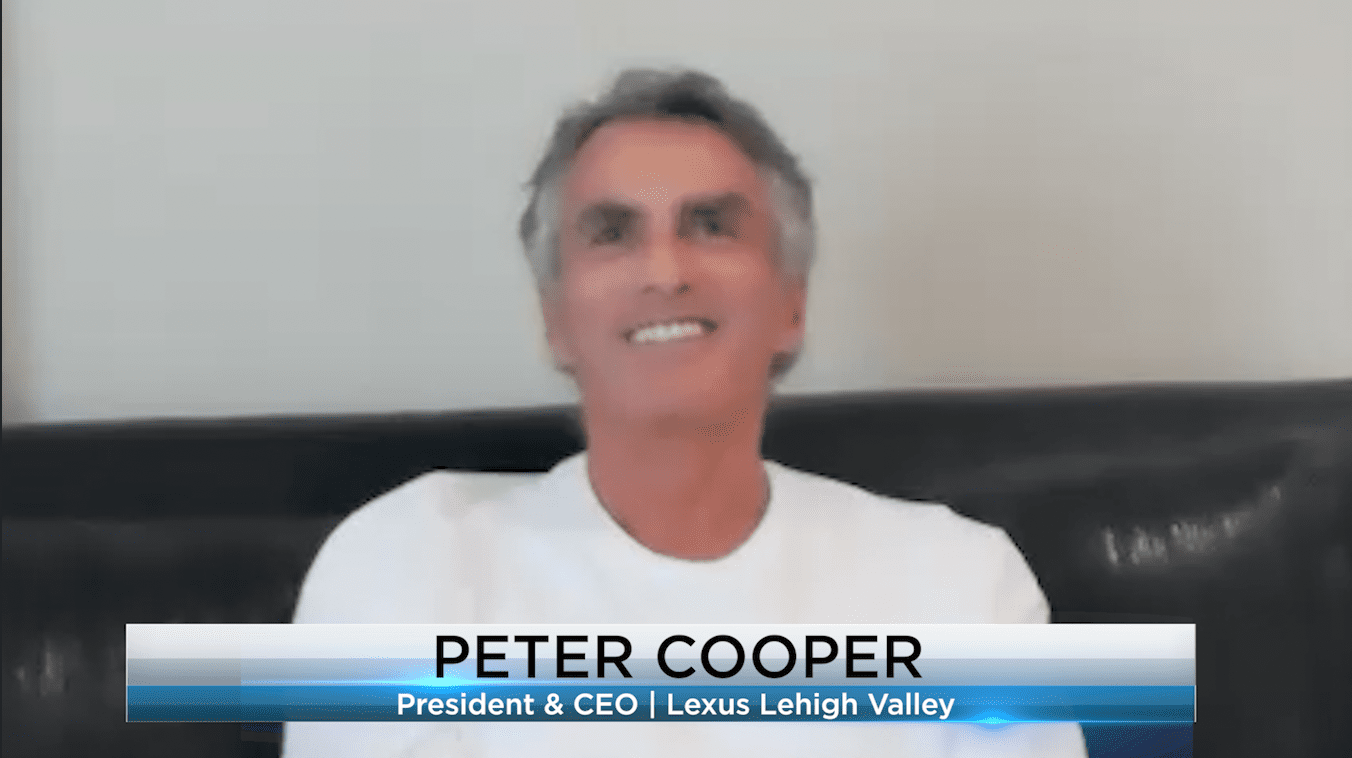 How Lexus dealer Peter Cooper is rethinking the luxury auto business model
Dealers have seen record sales and profits throughout the last year with less inventory so how are things on the luxury side? On today's show, we're pleased to welcome Peter Cooper, President, and CEO of Lexus of Lehigh Valley to discuss market trends and what he's experiencing. Cooper begins the conversation by discussing gross profits for his store. He says sales have been through the roof. He also says, the number one thing you need to do is tell consumers they can't have it and they'll all run out to buy it. Watch the complete segment here.
Headlines:
Many dealerships are dealing with the aftermath of Hurricane Ida. This includes Bridgewater Chevrolet in New Jersey. Dealer David Ferraez had as many as 200 vehicles on the lot last week and believes they're all a total loss. The Bridgewater store is one of the dozens of dealerships in recovery mode after Ida's damage caused massive flooding from Louisiana to New York. Farraez opened the dealership service department on September 6. Around 100 vehicles are expected at the store in mid-September to replenish inventory.
Hyundai Motor Group is backing hydrogen as a top energy solution for sustainability. The South Korean automaker will provide hydrogen fuel cell versions for all its commercial vehicles by 2028, with the company also looking to introduce a 'next-generation fuel-cell system' in 2023. The goal is to also achieve cost competitiveness comparable to that of ev batteries by 2030. Hyundai said its next-generation system would come in 100-kilowatt and 200-kilowatt versions, "with costs being lowered by more than 50%, total package volume reduced by 30% and power output doubled." Hydrogen has a diverse range of applications and can be deployed in sectors such as industry and transport. There are a number of issues the technology needs to overcome if they are to develop into the mainstream for drivers. Hyundai is one of several large companies looking to develop hydrogen fuel cell offerings for road transport.
Volkswagen plans to break an industrial barrier and offer used-vehicle leases on its ID family of events including those in North America, as a strategy to retain control of their valuable batteries, Volkswagen executives told Automotive News. CEO Herbert Diess said, "The secondary leases would allow Volkswagen to reuse the valuable battery packs for new uses, including home centers and fast chargers." They believe battery life is about 1,000 charge cycles and about 215,000 miles. Diess said the value of the battery survives even though the value of the car that surrounds it weakens over time since arriving in the U.S.
Speaking of batteries, Toyota plans to spend nearly $14 billion on battery development through 2030, increasing solid-state batteries and next-generation lithium-ion power packs in an effort to slash emissions and give extra life to hybrid vehicles. Japan's biggest automaker plans to slash the cost of batteries in half by the second half of this decade. The automaker is still on track to develop solid-state batteries by 2025, as they already began test-driving a working prototype last year. Chief Technology Officer, Masahiko Maeda says, "Establishing a system for both development and supply, we will promote the dissemination of EVs, including BEVs." Toyota expects further gains from a newly developed structure for older-generation nickel-metal hydride batteries.
Continuing with more EV news, a decade ago, Ford was positioning itself to be a chief in electrified autos with new world models such as the C-Max and Focus electric. Those 'green' vehicles have been to guide the automaker's efforts to possibly electrify 25% of its fleet by 2020, Chairmain Bill Ford wrote in an article for Fortune Magazine. Ford's current CEO, Jim Farley introduced a tougher pivot to EVs as the company has launched an all-electric Mustang crossover and upcoming F-150. Bill Ford admits that the company's early 'green cars' weren't as successful as they wanted at the time. But he believes the industry is changing and that his push for a more sustainable industry was right all along.
News & Opinion: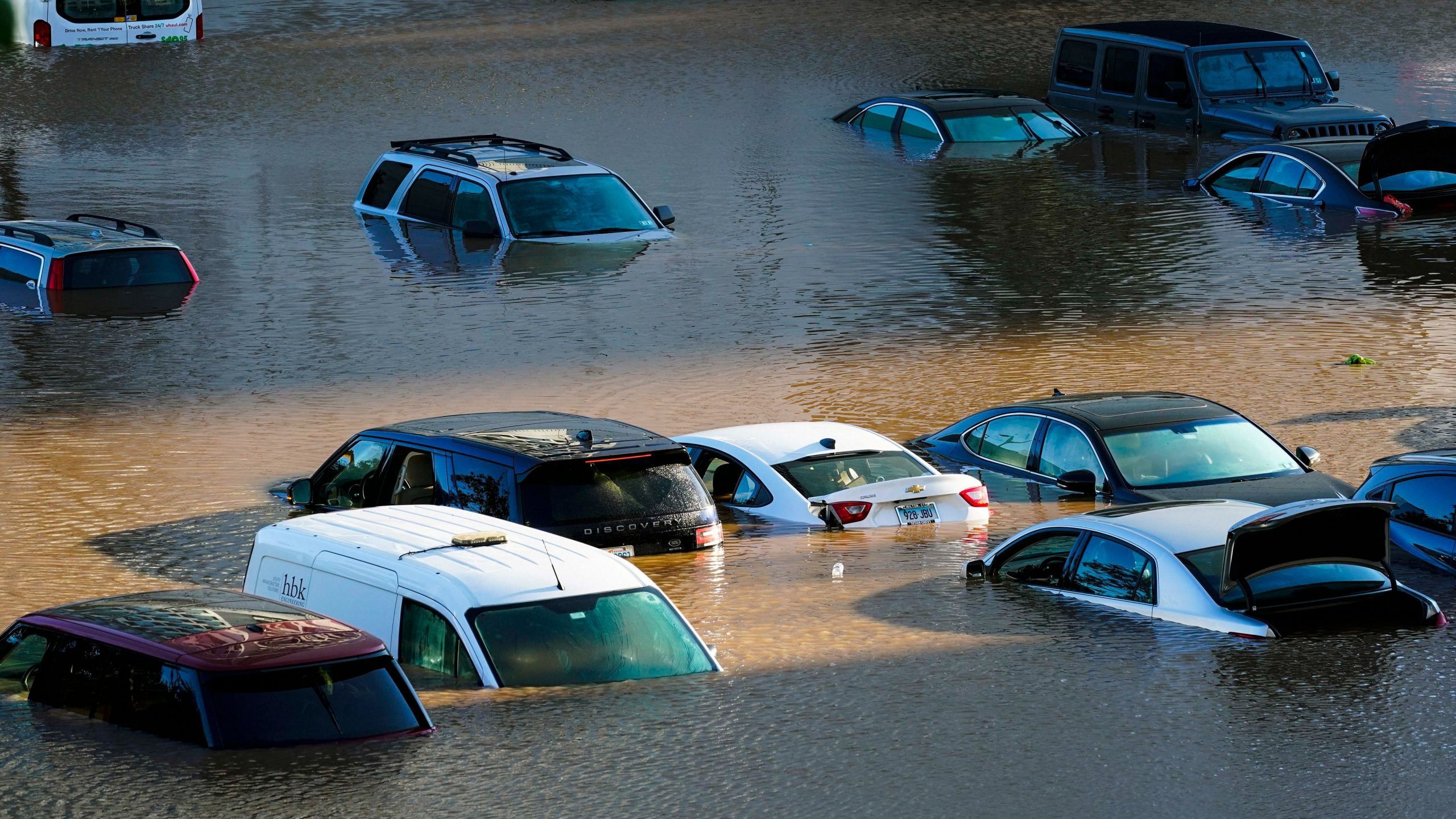 Hurricane Ida's toll on the automotive industry
When Hurricane Ida made landfall in Louisiana last week, it left behind a catastrophic amount of damage and flooding. Residents were without homes and property was lost. In addition, the death toll continues to rise, proving how dangerous this storm was. Included in this damage are the thousands of auto dealerships that were in the hurricane's path. Along with having to close dealerships during the storm, the auto industry received a blow it might not easily recover from. Here are just a few of the many reports coming in, reflecting what car dealerships are now facing. Read more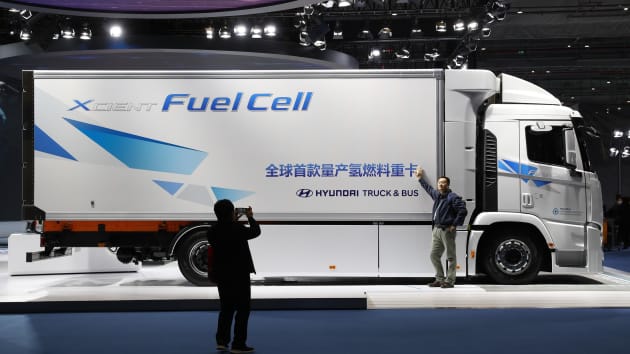 Hyundai doubles down on hydrogen power, breaking from EV-focused auto industry
While almost all carmakers are steering the auto industry towards being all-electric, Hyundai has taken a sharp left-hand turn. At the Hydrogen Wave global online forum, Hyundai Motor Group unveiled their intentions of popularizing hydrogen power by 2040 across their vehicle lineup worldwide. The shift in Hyundai's vision isn't completely out of the blue, however, as the Hyundai NEXO Fuel Cell vehicle has been available in California since the 2018 model year. Its modest performance is overshadowed by a 380-mile range. But the long-range outlook for Hyundai goes much further, adding hydrogen fuel cells to commercial fleets with hydrogen-powered trucks, city buses, and drones as well. Read more
---
Did you enjoy today's automotive newscast? Please share your thoughts, comments, or questions regarding this topic by submitting a letter to the editor here, or connect with us at newsroom@cbtnews.com.
Be sure to follow us on Facebook and Twitter to stay up to date or catch-up on all of our podcasts on demand.
While you're here, don't forget to subscribe to our email newsletter for all the latest auto industry news from CBT News.